What is Facebook's Parse?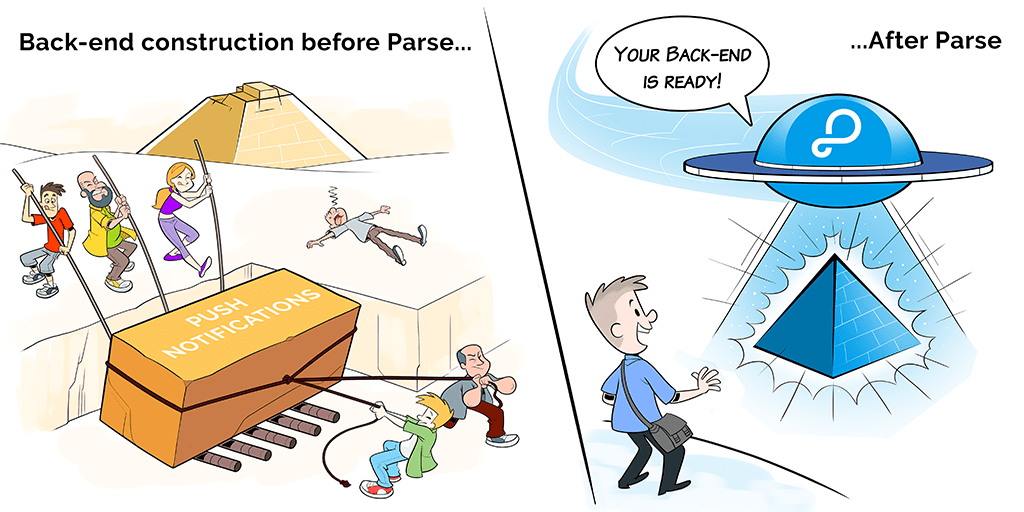 In recent years, the open-source world is experiencing a range of innovations at a significantly high rate. Many current business models are based on free and open-source technologies. As a result, organizations are adequately supporting different open source modules and are shifting the tasks and duties to open data architecture.
What is Parse.com? An insight to know about
Parse.com is the largest open source community. It is a Mobile Backend as a Service (MBaaS) that was first appeared in the year 2011 and then multiplied by the year 2012 as millions of mobile developers were using it. Then in 2013, it was acquired by Facebook and continued to power 500,000 applications. It is the most widely used BaaS software for creating robust mobile applications that operate at amazing speeds and provide an ideal user experience.
Before its creation, the developers had to create their individual backend for all their applications, which was a slow and cumbersome process and required expertise in various disciplines, including front-end and server development, design, network maintenance, hierarchy and more.
To be precise, it was very difficult for the developer to create a product without assistance. Although it is still possible to develop a product, the dynamic measurement was a huge challenge, which made the development process confusing and uninteresting.
At that time, Parse was a blessing, and the rest is history. The only intention behind the launch of Parse was to clarify the backend development process. In a short time, Parse has evolved into a new dimension under the name of Parse Server which has more features and improvements compared to Parse.
This chart highlights the Parse Server's benefits on the previous version of Parse.
| | | |
| --- | --- | --- |
| Features | Parse | Parse Server |
| Testing and local development procedure | No | Yes |
| Acting as host all around the globe | No | Yes |
| Proper command and control on restoring process | No | yes |
| Data indexes are under control | No | Yes |
| 1000 words or more limit for query | | yes |
| Files are stored in CDN | No | Yes |
| Time limits are followed | Many | No |
| It supports open source | No | yes |
| Acceptance of contributors that come externally | No | yes |
What Makes Parse the Best?
Parse is not the only competitor in the landscape of BaaS and also the cloud world. Large companies like Google, Amazon, and Microsoft regularly come up with offerings like Firebase, AWS Mobile App Backend, and Azure App Service and also companies like PubNub and Kinvey. Here are some of the features that makes Parse the Best
Well documented
Easy to use Backend framework
SDK variety
Dashboard to manage the App easily
Ability to control servers, application layers and databases 
These features make Parse attract more developers and give it a competitive advantage over its competitors.
What Makes Open Source Development Important for BaaS Future?
Open-source development is not only growing, but it is also accelerating considerably and undoubtedly constitutes the future of mobile application development. The world of open source development is a busy place. Sometimes it's hard to keep up with all the news, updates and trends. Here is a list of benefits of open source development
– Speaking of Parse Server, one of its strengths is that it is open source. Therefore, thousands of developers are happy to let them speed up backend development without technical issues.
– It comes with a bunch of features and functionality. Some of them include social integration, notifications, data storage, as well as the ability to add custom logic to the backend of your app with Cloud Code.
– Today, with Parse Server, you can manage your applications more easily and efficiently, process your data, display analyzes, send instant notifications, etc. using the all-in-one dashboard.
– You can quickly and easily access all of your REST API functions without writing a single line of code.
– It allows you to send automatic verification and emails to users using HTML template. Parse Server provides a specific user category known as PFUser which automatically manages most of the functions required to maintain a user account.
The Parse blog is updated regularly with new content so you can stay informed of the latest news and announcements on Parse Server and other open-source platforms. Additionally, if you want to donate money to the warehouse, there is a website that can help you if you want to contribute, making the procedure effortless and easier.
Promising Facebook Parse Server Stack
Open source programming is the procedure of creating a program using publicly available source code. A notable example of open source software that uses Parse Server as the data wallpaper is the F8 application on Facebook.
The sole purpose of the app is to give attendees a calendar for the F8 developer conference and provide them with a full program that details the speakers and descriptions, helping them to navigate easily through the conference.
Whether you are at the conference or not, this application allows you to stay informed and share your schedule and explore the location maps to define the sessions.
Also, you will receive a dedicated schedule where you can record sessions and share them with your friends. In addition, the application includes rich filters that allow you to find topics and sessions that interest you quickly. Here's the best part: the app works even when you're offline, as long as you sync it regularly with your device.
The application has a React Native user interface design framework created with the GraphQL query language, which provides a complete and understandable description of the data in its API. One of the most essential advantages is the simplicity of developing app's that can be run on Android and iOS with React Native, without the need to repeat most of the application logic in several original languages.
By the time Facebook released its latest F8 earlier this year, the number of visits and subscribers to Parse Server GitHub had increased significantly. The full source code for the 2017 version of the official F8 application can be found on GitHub, which explains how to create the application using Redux, React Native, GraphQL Relay and more. In addition, there is a series of tutorials designed to offer React Native and its open-source ecosystem.
Back4App: The Best Parse Server Hosting Service
Selecting a good Parse Server hosting service is paramount in today's era of accelerated development. This is where Back4App works to save the day, allowing developers to create, host, manage, and scale applications using Open Source Analysis Server, and that too without the hassle of code and infrastructure.  
Other options to host Parse are AWS and Azure.
Conclusion:
Back4App uses Parse Framework and helps you to create portable and scalable applications at a light speed, which was previously difficult to achieve.
Back4App has many rich features, including premium analysis server, optimized server performance, easy deployment, database, real-time analysis, reasonable cost, excellent technical support team and more. With famous Parse substitutes like Back4App and assistance from code crackers around the world, Parse Server is the future of BaaS.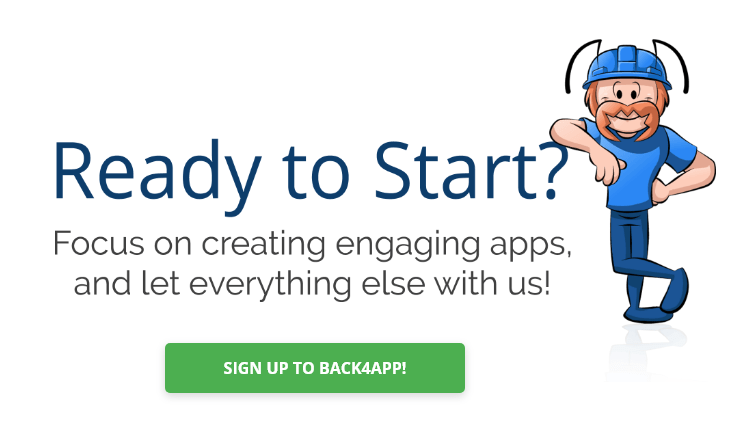 What is Parse?
Parse is the largest open source backend framework. It is a Mobile Backend as a Service (MBaaS) that was first launched in the year 2011. Then in 2013, it was acquired and open-sourced by Facebook and continued to power thousands of applications. It is the most widely used BaaS software for creating robust mobile applications that operate at amazing speeds and provide an ideal user experience.
What are the benefits of Parse?
– Speed up app development
– Well documented
– Easy to use Backend framework
– SDK variety
– Dashboard to manage the App easily
– Ability to control servers, application layers and databases 
Where to host Parse?
You can host Parse in any cloud provider or specialized services. Examples are Back4app, AWS, and Azure.