Top 5 Datacenter Providers in Japan
Storing data and information is crucial since it provides a record of many things. Datacenter providers are the servers that have made the storage of data very easy. Before the data center providers, the private and confidential files of the people would get misplaced or hacked.
Therefore, data center providers are vital who keep a security check on your information and files. There are a million types of data center providers all around the globe. Today, we will talk about the top 5 data center providers in Japan and why people use them.
Top 5 Datacenter providers in Japan
There are several data center providers available in Japan. The top 5 most popular data center providers in Japan are specified below.
1.    Google Cloud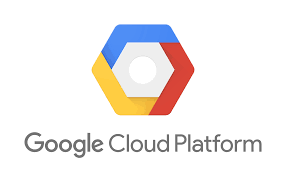 Google cloud is considered the topmost data center provider in Japan. It offers many services that make it popular among users or clients. Google cloud is very efficient to use. You can add, hide or delete data whenever you want. It keeps the records of your previous files as well.
Google Cloud also allows you to change or transform the ways you connect and interact with others. By using Google Cloud, you can connect via audio calls, video streaming, and through texting or messaging as well. It protects your data with advanced security tools.
2.    Vultr
Vultr is a popular data center provider in Japan. It is a famous data center provider. That makes it very easy for the users to store, add and hide professional or personal data. Vultr includes many tops most features and services. Due to which it is listed as the top 5 data center service provider.
It provides powerful cloud computing services. It means the Vultr gives 100 percent access to advanced data storing. It is easy to use, and users can manage it smartly. You do not have to be a professional to use this data center provider. It is fast, steady, and reliable as well. These features and services make the platform the best data center provider in Japan.
3.    AWS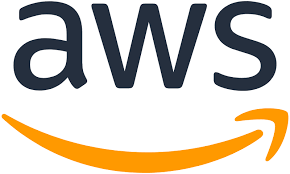 Amazon web service is also the best and top data center provider. It uses a separate and unique method that is based on Amazon's internal practices. AWS does not only secure and stores your data. But it also helps its users and clients to access it faster and securely.
AWS is ideal for professionals and can guide them with many evolving cloud computing tricks. However, it is easy to use and manage. Therefore, it is suitable for beginners as well. Hence, AWS is the best data center provider in Japan.
4.    Azure

Microsoft Azure is among the top 5 data center providers which are available in Japan. Azure is a public cloud computing platform. Here, you can store your data without any complications. It includes solutions like (IaaS), (PaaS), and (SaaS) as well.
These solutions can be used for advanced services like storage, data computing, networking, and much more. It is fast and flexible. The platform supports any language and framework. And it is affordable since you only have to pay for what you use. It is why Azure is the best data center provider.
5.    Linode

Linode is a famous data center provider that is also found in Japan. It allows the customers and clients to avail the of computing, data management, and networking services. The servers of Linode have a high memory space, making it easier to store a large amount of data.
The Linode data center providers consist of tools that are advanced and help in the personalization of apps. It also helps in backing up any previous or lost data too. All of these mesmerizing features surely make Linode the best data center provider in Japan.
Conclusion
The above-specified points state the top 5 data center providers in Japan. You can check their features and understand their use according to your needs.