Top 5 IaaS providers in Africa
Digital business has become very important for businesses in Africa, with a lot of opportunities online. However, most businesses cannot manage their hardware, resources, the team of professionals, and space for managing all of these.
Cloud services make things easier for such businesses. So, if you are looking to take your business to the next step by going online, IaaS will be the best choice. Here we will be discussing the 5 best IaaS providers that you can select in Africa.
What is IaaS?
IaaS means infrastructure as a service. An infrastructure that you maintain for a business includes a lot of things. First of all, there is hardware that will be powerful enough to support your software. Secondly, there is storage to maintain all of the files.
Additionally, networking is the most important thing that makes you go online, and there are other resources. When you get IaaS, you are getting all of this as a service virtually. So, you do not have to manage any of the things while you can still use them.
Top 5 IaaS providers in Africa
There are a lot of service providers with their IaaS listed as the best. However, only a few provide the quality that they claim. So, here are the IaaS providers that you can select in Africa.
1.    Azure

The first on the out list and the best in terms of service quality, performance, reliability, and most importantly, security in Azure. These are not the only things where it performs, as it has all of the user-friendly features and benefits. The most important of those are resource scalability and usage-based payment, making it an amazing choice for small-scale businesses.
2.    AWS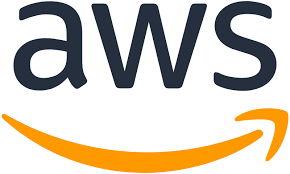 Amazon Web Services is a huge name in the world of cloud service providers. The IaaS you get here covers everything your business needs, so there will be no need for any other cloud service provider. At the same time, the powerful virtual machines and the low-latency connections in Africa make it an amazing choice.
3.    Africa Data Centers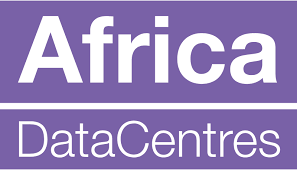 The reliability and security you get from the local service providers cannot be beaten in terms of cloud services. Well, this is a local service provider which provides enterprise-grade cloud services like IaaS. Apart from all of their services, they provide disaster recovery options and services backup to provide additional peace of mind.
4.    Cloudafrica.net

It is a cloud services platform dedicated to providing better cloud services to smaller businesses at cheaper rates. With the competitive prices, there are no compromises made on the quality of services. Besides being fast and very secure, the user-friendly control panel makes it easy to use for the users.
5.    Hostafrica.co.za

With thousands of customers who are already happy with the services, this can be one of the best platforms that you can select. The fact that makes them fast and reliable is that they have local data centers in Africa.
Conclusion
The location of data centers matters a lot when it comes to the performance of cloud services. So, you must carefully select a cloud services provider in Africa. Here we were sharing the best 5 IaaS providers that you can select in Africa.