Top 5 IaaS providers in the Middle East
The pace at which the scope of online business is increasing in the Middle East is growing daily. The reason for this is the increasing competition in international business. So, if you are also looking to participate in this competition, having an online presence is very important.
In this regard, IaaS will be the perfect choice for you because of the cost-effectiveness and quick deployment of your infrastructure. So, if you are looking to select premium quality, IaaS provider here are the top 5 that you can choose in the Middle East.
IaaS Overview
When you get IaaS or Infrastructure as a service, this means that you are getting everything that you need to manage your business's digital infrastructure. Here you get the services like networking, hosting, and storage which makes you free from managing all of the hardware. In this way, you save a lot on cost and time. Meanwhile, you get more productive for your business.
Top 5 IaaS providers in the Middle East
Here is our best 5 IaaS providers list from which you can select anyone according to the requirements of your business.
1. Alibaba Cloud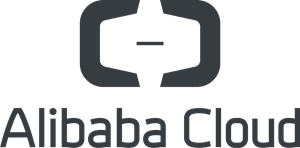 Alibaba is a famous group and a world-leading business organization located in China. It also powers Alibaba Cloud, which is a platform for all kinds of Cloud services.
The IaaS that you get here comes with complete managed services. Automation makes your work very simple and easy. At the same time, the location of their data centers makes them perform very well in the Middle East.
What makes them one of the best choices is that they provide on-demand services meaning there will be flexibility and scalability in their services and costs as well.
2. AWS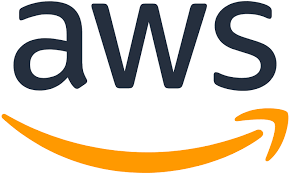 As AWS comes with the name of Amazon, there is no need to worry about the quality of services, security, and reliability as well. One of the best things here is that AWS is a single platform that can provide everything you need so you can start your digital business in a centralized manner.
3. Azure

Sometimes scalability is the most important thing, and Azure takes care of this factor. With IaaS from Azure, you will get the resources that you can scale according to your needs and pay accordingly as well.
4. Khazana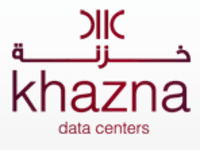 With the data centers spread at multiple locations, Khazana can provide the best performance in the Middle East. The best thing about the virtual services you get here is that they follow the latest technology standards to maintain the highest quality performance.
5. Ehdf Data Center

When you are looking for cloud services like IaaS providers in the Middle East, this can be one of the most reliable options that you can go for. As this is a Dubai-based company, the performance in the whole Middle East is stunning. One of the best things about their services is the competitive pricing.
Conclusion
If you want to have a strong digital presence, you need a supportive backend, and that will only be possible if you select the right IaaS provider. Here we were elaborating on the best IaaS providers that you can select in the Middle East.