Top 5 Alternatives to Vultr
This article will discuss Vultr and the best five alternatives to this platform.
What is Vultr?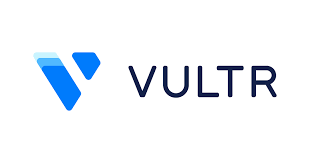 Have you ever heard of cloud servers? Vultr is a platform that provides its cloud server services for mobile and web applications. There are a lot of good things about this platform. One of those is that it has a global footprint with its servers located in different parts of the world. Other than this, it provides very reliable and quick services.
It is because of the Solid State Drive or SSD servers that are provided. These servers are not only very reliable, but they are also great in terms of performance.
Vultr Features
Vultr comes with a lot of features and benefits. These are also the reasons why this is one of the world-leading platforms for cloud servers and hosting. The following are some of the features of Vultr.
Virtual Machines and SSDs.
Block Storage
Dedicated Clouds
Control Panel and APIs
With all of these features, there is no doubt that this is one of the top platforms for server services. However, sometimes people do not get here what they require. It is where the alternatives become very helpful because they provide all the required services. So, here we will discuss some of the options for Vultr that you can use.
The 5 Best Alternatives to Vultr
The following are the best five alternatives to Vultr, considering their features and specifications. When you will select any of these alternatives, make sure that you compare your requirements with these platforms' features. In this way, you will be able to choose the platform that provides the best services.
1. AWS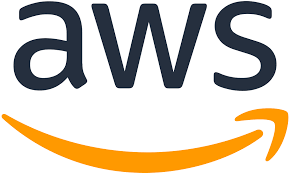 Amazon Web Services or AWS is a platform that provides a lot of services related to building websites and hosting them. The good thing about these services from Amazon is that they are very reliable and well optimized. It makes your applications perform very well even in terrible networking conditions like high web traffic.
The performance and reliability of these server management services from Amazon are why most businesses and professional organizations select this platform. It is also one reason for this platform being on the top of the list of Vultr alternatives.
Core Features:
VMs, Storage, Load Balancers, CDN, Databases
Scalability
Very affordable and flexible pricing models
2. Linode

Selecting hosting and server management is not all about getting these services. It is also about the quality of these services. Reliability and a well-performing platform are also requirements, and Linode is the server services platform that fulfills all of these requirements.
Its performance and reliability are why many professional applications and organizations chose it for getting its services. It means it can be an excellent platform for your requirements as well.
Core Features:
Comes with control panel integration.
Multiple datacenters worldwide
File management services
3. DigitalOcean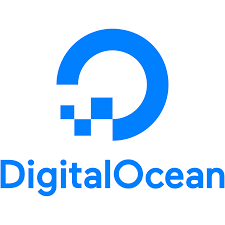 DigitalOcean is a platform that provides its cloud hosting and server management services. The good part about these services is that everything is managed on the cloud servers. It means that wherever you are located on the earth, you do not need to worry about these servers' performance because of location.
Apart from this is also a very affordable platform considering its services and the control you get over the application.
Core Features:
Virtual Machines, Block Storage, Managed Databases
Optimized for the best performance and scalability.
Flexible hosting services.
4. Azure

Backed with Microsoft's tools and features, this platform has superior performance. Not only is it an excellent platform for hosting, but you can also get the backend management services or a managed backend for your application.
Core Features
Broad worldwide datacenter distribution
Storage management.
Analytics and reports.
Virtual computing features.
Networking.
5. GCP

Google Cloud Platform or GCP is the platform of web hosting services provided by Google. These are some of the best services in terms of reliability and performance, making them the best for most applications.
One great feature of GCP is that you do not need a lot of code to connect and work. It makes these services the best choice for most eCommerce applications and web blogs.
Core Features
Backed with Google's security services.
Scalable.
Automatic load balancing for better traffic management.
These were the core features of GCP or Google Cloud Platform.
Final Thoughts
Selecting the right platform for getting cloud services is very important. The requirements of your application will be decided which platform suits the needs in the best way. After this comparison, you get an excellent experience when selecting the server platform because of reliability and performance.
Here we elaborated on the best five alternatives to Vultr that you can use. Make sure to select the one that suits your needs in the best way.
FAQ
What is Vultr?
It's a cloud hosting provider with a worldwide footprint.
What are the core features of Vultr?
– Virtual Machines
– SSD
– Dedicated Clouds
– Block Storage
What are the best alternatives to Vultr?
– AWS
– Linode
– Digital Ocean
– Azure
– GCP