What is Linode?
The utilization of cloud computing services is rising rapidly among businesses. In 2012, the earnings of the cloud market were only 26.4 billion USD which has crossed 313 billion USD in 2020. Statista also anticipates that the revenues of the cloud market can hit 552 billion USD by 2027.
With the rise in usage of cloud services, the competition among cloud computing vendors is also enhancing. Among these affordable and trustworthy cloud service providers, Linode is a reputed name.
However, many businesses and developers still want to read a detailed review of Linode. That's why this article is sharing every single detail of Linode, including advantages, features, pricing model and history.
Linode Overview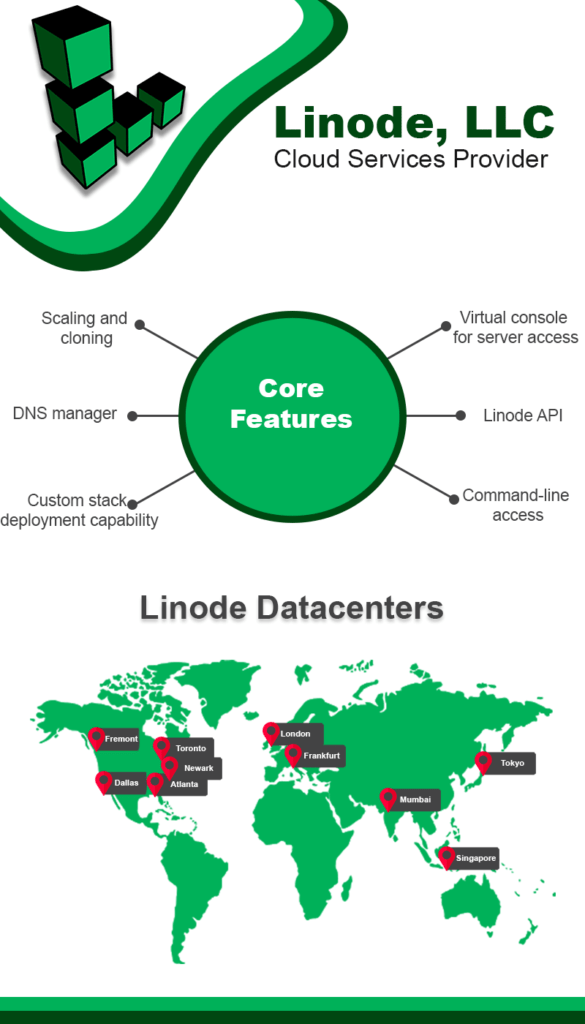 With 11 global data centres and 1 million-plus customers, Linode is considered a reliable cloud service provider. This Pennsylvania based cloud hosting company provides various services, including web, VPS, internet hosting and cloud computing services. It covers around 196 countries that means customers can use its products in all of these countries.
With different price tags, the core products of Linode are compute, developer tools, networking, managed services and storage. Mainly, it emphasizes the delivery of SSD Linux servers to back a variety of applications. Startups, innovative developers, SMEs and even large enterprises are the customers of Linode. Consequently, the current revenue of Linode has reached $100 million.
Linode History
In 2003, Christopher Aker launched Linode and the word 'Linode' is basically the combination of two words node & Linux. Linode, LLC passed different milestones gradually.
First of all, if we talk about the data centres, then it started with US-based data centres, which were located in California and Dallas. After adding more US states, it established its data centres in the UK in 2009. Right now, it has around 11 data centres in different countries, including the US, UK, Germany, Japan, Australia, India and Canada.
Similarly, if we discuss its different features then in 2009, Linode began to offer data backup in 2009, and NodeBalancer was launched in 2011. It released the KVM feature in 2015 and established managed products in 2013.
Linode Advantages
Linode offers several advantages to its customers, but we are only discussing the significant benefits here:
Great Performance & Uptime
Developers consider Linode as a reliable option because of its valuable performance. It takes only a few seconds when it comes to deploying a Linode cloud or virtual Linux server.
Moreover, the use of Linode Manager is also beneficial for developers. Likewise, it is seamless to select node location, scaling resources, and Linux handling options with Linode manager. Similarly, the use of NodeBalancer and Manager also enables businesses to administer numerous server instances via one system. These features with monthly or weekly backups definitely improve the performance of Linode.
On the contrary, Linode also promises 99.99% uptime. In any case, if the Linode team does not support your request and the server remains down for more than 0.01%, then you can also claim pro-charges against it. However, it usually doesn't happen.
Easy to Scale
It is instantaneous to extend or reduce any of your storage and other services with Linode. Therefore, either you want to scale up your project after its success or want to downsize it, it is seamless with Linode. You just need to make a few clicks to conduct these modifications.
Affordable & Easy Billing
As compared to the competitors like AWS and Azure, the charges of Linode are very affordable. Especially startups and SMEs prefer to go with Linode because it is inexpensive and known for quick launch. Indeed, within a cheap price quote, the launch time of servers is rapid with Linode. Nevertheless, according to the cloud expert, Linode is not a suitable choice for large enterprises.
Correspondingly, the billing is very convenient in the presence of hourly and monthly billing options with this cloud vendor. In addition, it provides a cloud estimator and pricing calculator to anticipate the charges.
Secure
Undoubtedly, Linode is a highly secure cloud computing service provider. Like the giant cloud vendors, it grants a two-factor authentication feature that protects your data. It also keeps the user away from misuse of login credentials and enhances the safety of Linode Manager. Moreover, IPv6 support provides safe traffic for your application. The addition of new IPv6 support also doesn't cost you anything extra.
User-Friendly Interface
Whether you are a novice or an expert, it is always effortless to deal with Linode's dashboard. It offers CLI, Cloud Manager, and API packed handy dashboards to users. Moreover, you can also approach your Linode dashboard and grant accesses to team members by using both mobile and desktop devices.
24/7 Customer Support
The customer support representatives of Linode are not only professional but give great importance to every customer. Although customer support is available 24/7 at Linode, but you need to pick a particular means in this regard. For example, you can open a support ticket to sort out any problem or contact the support or sales team via phone. Options like a chat on IRC and email are also available.
Withal, if you are a newbie and have questions, then the Linode community is the best place. You can ask all of your queries here. Furthermore, with the support team, you can get suggestions from other community members.
Linode Core Features
Here are the core features of using Linode:
Compute
The compute section of Linode offers the following features
Kubernetes Cluster Deployments: Without charging management fees, it sets up and administers clusters with effortless actions. LKE also backs assimilation with tools like Operators, Ranchers and Helm. DNS management, storage, automated recovery and etcd backups are also some exciting properties of LKE.
Dedicated CPU & GPU: For accelerated CPU applications, the use of a Dedicated CPU is considered the best infrastructure solution. 100% CPU run time, ability to operate latency-sensitive apps and instance modification characteristics also make it perfect for users. Besides, this cloud vendor delivers on-demand GPUs with the power of CUDA and NVIDIA Quadro RTX 6000.
High Memory: It doesn't accelerate the memory retrieval operation but also allows massive data inquiries.
Shared Instances: To deal with high workload, the shared instances of Linode are the perfect choices for both small and large businesses.
Storage
With 11 data centres in different regions of the world, Linode provides three kinds of storages. The first one is Block Storage which allows handling data independently. It is flexible to enhance storage capacity & speed with ultra-fast NVMe drives and HDDs at Block Storage.
The second one is Object Storage which is known for free transfers, S3 compatibility and high availability of data. Similarly, Linode also grants Cloud Backups. With the help of these backups, you can approach your data anytime locally.
Networking
To improve the networking experience of users, Linode is giving versatile features. It protects your infrastructure by using DDoS protection and uses NodeBalances and DNS managers to improve the scalability of applications. Under the networking section, it also grants DNS controls and Cloud Firewall to extend and safeguard apps.
Management Tools
To improve customer experience, Linode offers management tools including Cloud Manager, prebuilt images, APIs and custom StackScripts. With the presence of these management tools, it becomes straightforward to deploy, manage and scale applications with Linode.
Linode Pricing Structure
The pricing model of Linode is trouble-free. With a monthly cap, it asks for hourly charges. Although customers only need to pay for what they use but some charges are clear on the pricing page.
For example, Linode charges begin with $5/month for 1GB under Compute Shared Plan. For Dedicate CPU Plans, it charges $30/month for 4 GB RAM. The High Memory Plan could be used with a $60/month price tag for 24GB RAM.
Furthermore, it costs the users $10 per month for NodeBalancers. The charges of backup and Object Storage starts from $2 and $5 per month, respectively. On the other hand, if you want to estimate your project charges, then you can also use 'Cloud Estimator' and 'Cloud Pricing Calculator' of Linode.
Linode Alternatives
Here are the best alternatives to Linode.
DigitalOcean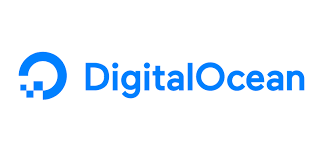 DigitalOcean is an affordable alternative to Linode. Surely, with 8 regional data centres, 99.99% guaranteed uptime and quick launch features, it could be a suitable cloud computing option. Although DigitalOcean takes a few seconds to deploy an app but features like cloud GPUs and Managed Databases are still missing here.
Vultr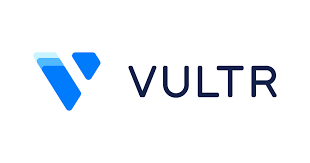 Vultr is an excellent alternative to Linode because of its familiar pricing structure and products. Indeed, with 17 global data centres, it fascinates the users who want to switch from Linode to any other vendor. Although most of the features of both vendors are the same but Linode is a little better because it offers the latest AMD CPUs and cloud GPUs.
AWS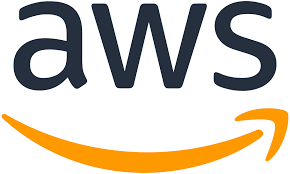 If you are running a large enterprise and finding an alternative to Linode, then you should try AWS cloud services. With 80 global availability zones, AWS definitely fulfils the entire cloud computing, networking and storage needs of enterprises. Unluckily, the pricing of AWS is a little high compared to the Linode, but you are open to choose the pay-as-you-go option.
Conclusion
This article shares a comprehensive review of Linode cloud hosting, its pros, features, alternatives and pricing structure. Therefore, if you are thinking of utilizing Linode's plans, you should surely consider this guide.
FAQ
What are the advantages of Linode?
– Multiple datacenters
– High Uptime
– Low cost
What are the best Linode alternatives?
– Digital Ocean
– Vultr
– AWS