Cloudflare vs Heroku – Which is the best option?
This article will compare Cloudflare vs Heroku. It will explore the differences and similarities between these two cloud providers regarding features and pricing.
Whether your business is small or large, it needs the best software to meet its IT management needs. It is the only way you can compete in this digital world.
Cloudflare and Heroku are the 2 enterprise-grade software service providers that can meet all your IT management requirements. While selecting one of them can be a little tricky for you, you can assess both by reading this comparison between them.
So, here you can check which one of these brings better value for your money and fulfills your requirements best.
What is Cloudflare?
Cloudflare brings the foundation for your infrastructure. It ensures better reliability, performance, stability, and security of your team and applications.
Cloudflare also brings the reliability of external resources, including websites and APIs. Along with the external resources, it protects the internal resources like users, devices, and applications behind the firewall at your end.
So, with the help of Cloudflare, you can build enterprise-grade globally-scalable apps for your business
Cloudflare Features
Cloudflare brings the following features for you:
Cloudflare provides its intelligent services across the globe. Its network spreads over 270 cities in over 100 countries across the globe.
2. Unified control panel
The unified control panel comes with all the utility products and services in one place. Thus, it enhances the overall performance of your application as well as the security.
3. No-code
Configuration on Cloudflare is quick. You do not need to code anything for changing or configuring anything on Cloudflare.
4. Browser isolation
It is a privacy solution from Cloudflare that runs in the cloud. So, your browser is away from your private networks and endpoints. It also brings better security and performance.
Cloudflare Pricing
When you need Cloudflare's services for your application, you get 4 different pricing plans. These plans range from individual users to small and large businesses. You can go all the way up to the Enterprise level. So, below are the details of pricing plans at Cloudflare:
Free
If you are developing something that is not business critical, you can go for a free plan with $0 charged monthly. However, if you need an add-on, you can get it with the price charged monthly.
Pro
Professional websites that may not be business-critical but need top-notch services are the best use case for the Pro plan. It costs $20 per month.
Business
The Business plan is for small businesses starting in the online world. Cloudflare ensures that its features and technicalities fulfill all your business requirements at $200 per month.
Enterprise
Cloudflare also offers enterprise-grade services with its Enterprise plan. This plan is for the application that forms the core of a business across the globe. The enterprise plan is the only one with Annual billing, and you can contact the Cloudflare team for demo and pricing according to your requirements.
Remember that these price plans are for running your app on the Cloudflare platform. There are some additional services offered by Cloudflare that may cost extra.
What is Heroku?
Heroku is a cloud-based PaaS(Platform as a Service) that helps developers build, deploy, run, and operate their business applications entirely in the cloud.
It comes with reliability and security for your company's website. So, with Heroku, your company can build and monitor applications with their performance, providing a scalability option.
Using Heroku can resolve all the infrastructure issues that your company faces.
Heroku Features
The following are some features that you can enjoy using Heroku.
1. Extensibility
Heroku brings innovation and customization to you. You can use Buildpacks or make custom ones with all the functionalities you need. In the huge community at Heroku, there will rarely be a case that you do not find the Buildpacks that you need.
2. Scale
Scaling is buttery smooth with Heroku. It scales horizontally and vertically in an instant while everything runs elegantly like usual. Thus, you can enjoy an enterprise-grade handling experience under heavy traffic.
3. Smart containers
Heroku runs your apps in dynos which are the smart containers. The stacks and the system of your apps are under continuous monitoring, and if there is any error, that is upgraded or patched by the Heroku team.
4. Continuous delivery
Using Heroku Pipelines with GitHub integrations makes the whole thing very easy, quick, and efficient. Here iterating, staging, shipping, and iterating are made easier.
5. Runtime environment
The apps running on Heroku run in a runtime environment. For production, configuration, load balancing, security, logging, and many things, Heroku manages and handles everything for you.
Heroku Pricing
Heroku also comes with 4 different pricing plans to power your infrastructure's digital needs. Here are the details of each of its pricing plans
Free and Hobby
The free plan is for noncommercial use cases, including personal projects. Its price starts at $0 per month. The Hobby plan starts at $7 per month.
Production
If you are dealing with a business-focused application, then the Production plan is the best option. It powers customer-facing websites along with internal web apps for your business. The Production plan starts at $25 per month.
Advanced
Advanced plan is for the applications that need to provide a top-notch experience to any visitor. These apps are mission-critical and need higher availability, high volume, and low latency. The Advanced plan starts at $250
Enterprise
Heroku also offers enterprise-grade services. You can contact the sales team at Heroku to know about the price for the Enterprise plan according to your requirements.
Remember that these prices are for running your app on the platform. There are some other services offered by Heroku that will cost extra. Overall, it's a good choice and you can have good features in fair prices.
Heroku vs Cloudflare Comparison
Cloudflare's primary product offering relates to CDN – Content Delivery Network and DDoS mitigation. The company also offers other cloud-related to build serverless applications, JAMstack websites, and serverless storage for applications.
Heroku's primary product offering relates to a scalable container platform. Heroku's CDN offerings happen via add-ons. For example, Expedite CDN integrates with Heroku and offers CDN services. ​
Heroku and Cloudflare are not direct competitors but have some feature overlap with Cloudflare Workers and Cloudflare Pages. With Cloudflare Workers, users can run serverless functions, and Cloudflare Pages an environment to build sites using the JAMstack platform.
Cloudflare and Heroku can also work together. Although I could not find an out-of-the-box Cloudflare add-on available on Heroku, this article from Josh McArthur helps in understanding how both platforms can operate together.
Cloudflare
Heroku
Overview
CDN and DDoS mitigation company.
Platform as a service provider.
Year of foundation
2008
2007
Parent Company
Independent (IPO)
Salesforce
Core Features
CDN
DDoS
Developer platform
Container platform
Databases
CD/CI
Free Tier
Yes
Yes
Pricing
Starts at $20/month for CDN
Developer platform starts at $5/month
Starts at $7 per month
Featured Customers
Mars
Garmin
IBM
Hotel Engine
Cambly
ThinkMD
Serverless Functions
Yes
No
Deploy Websites
Yes
Yes
CDN
Yes
Via Add-Ons
Conclusion
This article explored the differences and similarities between Cloudflare and Heroku. It compared the core features and pricing structure and highlighted featured customers.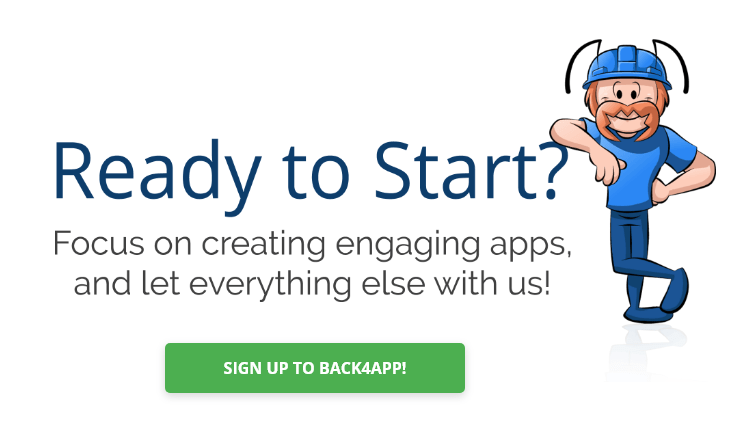 FAQ
What is Cloudflare?
CDN and DDoS mitigation company.
What is Heroku?
Platform as a service provider.
What are the differences between Heroku and Cloudflare?
– Heroku is a platform as a service
– Cloudflare is a CDN and DDoS service
– Heroku is developer centric
– Cloudflare is enterprise centric
– Both platforms work well together via integrations
– Cloudflare has a developer platform offering