What is Heroku?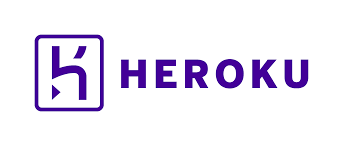 Whether you are working on an application or need to create an internal tool to transform your business in the best possible way, having an effective platform as a service solution is always necessary. However, when it comes to choose the best available option in the market, then things might get harder for you. It is because numerous choices are available out there. However, here we have in-depth analysis of one of the best PaaS solutions i.e. Heroku, so that making a choice could become easier for you. 
Everything you need to know about Heroku 
Heroku is one of the most effective cloud-based PaaS (Platform as a Service) solutions. This solution is meant to help developers and companies to create, deliver, scale and monitor their useful applications in the best possible way. It is offering a fastest way to convert your idea into a URL and bypass entire headache of platform management with ease. The entire services of Heroku are meant to facilitate faster and more reliable application development, and easier scaling. The company was acquired in Dec, 2010 by Salesforce by $212 million in a all cash deal.
Even more, this tool can provide developers with the built-in run-time application services. And there is no need to think about managing application infrastructure at all, because Heroku can do it all for you.
Heroku Pricing
When it comes to pricing plan, then Heroku is bringing some of the most flexible options for its users. Here are the pricing packages available at Heroku for you.
Free:
At its initial level, you can use free tier of Heroku. For this, you don't have to pay even a single penny but you will be able to access limited features of Heroku only. This can be ideal to choose if you want to experiment with a basic cloud application.
Hobby: 
If you are owning a small business, or planning to scale your personal project with Heroku, then Hobby pricing plan is meant for you. This package is available at $7 per month per Dyno.
Professional Standard:
If enhanced performance, visibility, and availability of more power for your application is your objective, then you can plan to consider professional standard pricing structure. Price of this package starts from $25 every month and you can scale it as per your application needs. 
Standard 1x : $25 per month per Dyno
Standard 2x: $50 per month per Dyno
Professional Performance
Choose this package for more critical applications containing high traffic and needing more space. This pricing plan is scalable and starting from $25 per month. 
Performance M : $250 per month per Dyno
Performance L: $500 per month per Dyno
Heroku Main Features
Here we have enlisted major features of Heroku:
Heroku DX
This is an app-centric software delivery approach which can help developers to focus more on creating and delivering applications continuously without any distraction from infrastructure or server.
Heroku runtime
This platform runs your applications inside smart and reliable containers known as dynos. It offers a full-managed runtime environment to its users and helps developers to deploy their codes written in PHP, Java, Ruby, Go, Scala, Node, Python and Clojure to develop a system which can produce ready to execute applications
Data Service and ecosystem
This platform helps developers to extend their applications with the help of add-ons. Developers will also be allowed to customize the stack of their applications with build packs. So that they can easily jumpstart their application development projects with buttons.
Security and compliance
Developers can trust to store their sensitive application and user's data on Heroku because of high-level security standards it is offering to its users. Heroku platform is maintaining and enhancing its security standards with every passing day. so that the data of their users can stay secure
Heroku OpEx
This is a key feature of Heroku platform. It can allow developers to troubleshoot and remediate common problems in their applications. Furthermore, it can also help developers to customize their operation experience instantly.
Heroku Benefits
Here is the list of key benefits of Heroku which you must know:
Most interestingly, this solution comes up with numerous add-ons that are ranging from analytic tools, alerts and security features to caching, monitoring, and network add-ons. Developers can use these add-ons to add more feature and functions into their applications with ease.
Heroku is meant to accelerate the development and deployment process of applications in the best possible way by providing a well-managed application platform and infrastructure. It can help developers not to think about the infrastructure rather focus on the core functionalities of their applications more amazingly.
Heroku also offers a free tier model, which can be great for the one who want to test the reliability and durability of this platform with ease.
Heroku is an effective solution you can consider to ensure high-performance and enhanced security of your applications.
Heroku Alternatives
If you want to know some of the best alternatives to Heroku, then there is no need to go anywhere. It is because here we have enlisted top alternatives to Heroku for you:
Back4app
Back4app is one of the most exciting and amazing alternatives to Heroku, which is meant to help developers in easier development, deployment and management of their applications in the best possible way. This BaaS solution has the ability to offer you an easier and instant solution to develop flawless applications in the best possible way. This is an open-source Backend as a Service solution which offers various tools, services and integrations to make application development and deployment easier. 
Parse
Parse is BaaS market's leader and comes up with a wider range of services designed to improve your application development process in the best possible way. A huge community of developers is supporting this platform and working to improve its features and services on a consistent basis. Parse is offering a complete set of tools and integrations to bring ease, convenience and more effectiveness in the processes of web and mobile applications development.
Firebase
Firebase is a robust platform which has the ability to help developers in the web and mobile applications development. Firebase is a highly scalable, flexible and effective solution everyone can account on. It is offering numerous benefits to the developers with its broader range of services and tools. It can let developers to connect their web and mobile applications with ready to use APIs, and backend.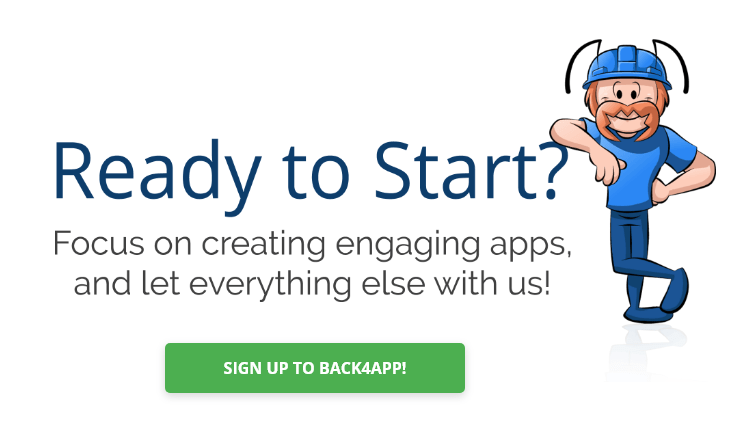 What is Heroku?
Heroku is one of the most effective cloud-based PaaS (Platform as a Service) solutions. It's part of Salesforce and was acquired in 2010 for $212 million.
What are Heroku pricing plans?
– Free tier
– Hobby for $7 per month per Dyno
– Standard 1x for $25 per month per Dyno
– Standard 2x for $50 per month per Dyno
– Performance M for $250 per month per Dyno
– Performance L for $500 per month per Dyno
What are the benefits of Heroku?
– Accelerate app development outsourcing the infrastructure
– Security and performance
– Large quantity of add-ons available
What are the main features of Heroku?
– Runtime
– Dataservice and ecosystem
– OpEx
What are the alternatives to Heroku?
– Back4app
– Parse
– Firebase