What is Firebase?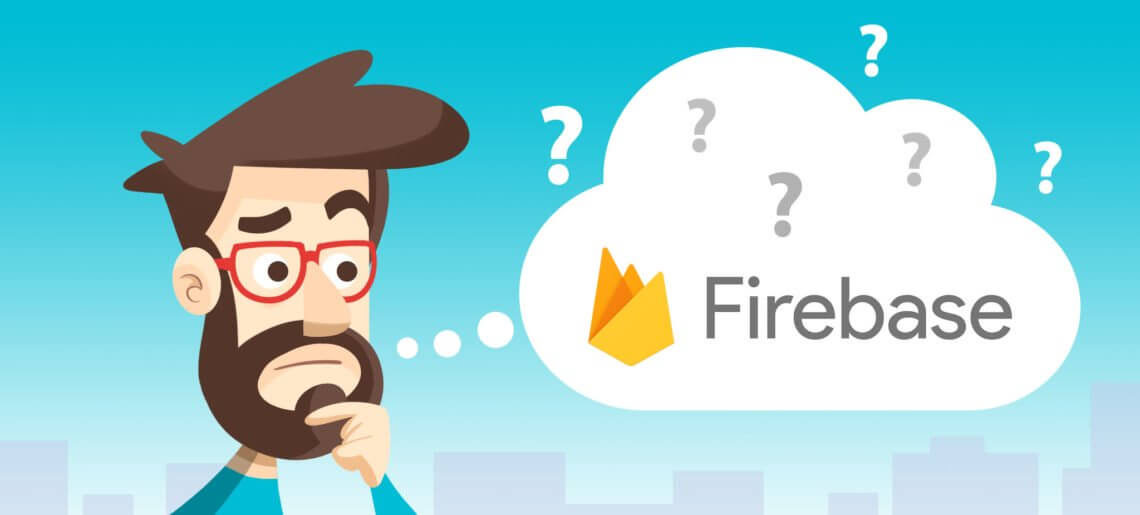 Modern developers are privileged to access a wide variety of server-side technologies that enhances app development tasks. The sheer number of options makes the procedure of choosing a backend platform a bit overwhelming. This article takes an in-depth look at Google Firebase, one of the leading backend technologies today.
What is Google Firebase?
Firebase is an excellent backend option for app development. The Google-owned platform has evolved over the years to power lots of apps with cutting-edge features. The platform offers many tools and services that allow developers to perform tasks faster and more efficiently. Firebase handles the backend hassles, so the developers have more time to create excellent frontend features for their apps.
Some of the tools offered by Firebase include database, APIs, and server infrastructure. So, the developer does not have to bother about managing servers. Users of Firebase can also access additional top-notch tools for creating apps, growing the userbase, and monetizing it.
Firebase Benefits
Why use Firebase? It provides lots of benefits that attract users to the platform. Here are the advantages of using Firebase.
Serverless and Scalable
Firebase is fully integrated with Google Cloud and delivers a serverless and scalable infrastructure. Developers can create an app in a much faster way and scale them without worrying about infrastructure hassles.
Firebase is now smarter
With the integration with Google Analytics, developers on Firebase now have access to detailed information about their app performance and user actions. This smart feature even allows app owners to track users on multiple devices. You can view the user locations, user actions, and export the analytics into other formats easily.
Quick bug fix
With Google Firebase, it is easier for developers to access crash reports to fix bugs faster than before. In essence, Firebase allows the developer to give the user a better experience with the app by resolving glitches in record time.
Secure and faster
Firebase offers the developer a suite of services and tools useful for creating, deploying, and managing applications. Therefore, firebase users can create and update apps faster than ever. Also, the platform takes advantage of the well-established security functions of Google to offer enhanced security features for apps.
Core Features of Firebase
One of the core factors to consider while selecting a backend for your app is the features the platform offers. Below is a brief overview of the features of Firebase.
Scalable Databases
As soon as you sign-up to Firebase console, you need to choose between two database options. The first one is the Realtime database, which is the original Firebase database. The second one is Cloud Firestore, which is a new database incorporated into the Firebase console.
Cloud Firestore
Cloud Firestore has a reputation as a reliable NoSQL document database that can store, sync, and query data on web and mobile apps efficiently. Some of the benefits of Firestore include scalability, efficient data structure, and better querying.
Realtime Database
Firebase takes the form of a cloud-hosted NoSQL database, which has a unique feature of syncing data between users in realtime. One of the main features that attract developers to Firebase is the realtime database. With the use of a single API, developers can create apps that display the current data and any available updates instantly.
Hosting
Firebase comes with a hosting solution that allows the user to deploy web and mobile apps without hassles. Better still, users can take advantage of Firebase's global content delivery network to enhance apps access around the globe.
Cloud Storage
A cost-efficient, robust, and easy to use cloud storage is an integral part of Firebase service offerings. The user can also take advantage of top-notch Google security features through the cloud storage SDKs. The SDK is useful for enhancing upload and download security for app content such as video, audio, and other user-generated content.
Authentication
Firebase provides multiple functions for supporting user authentication. For instance, you can choose to authenticate users through data such as email addresses, phone numbers, passwords, Facebook, Twitter, and much more. The authentication integration is quite simple through the Firebase authentication SDK.
Firebase Pricing 
Is Firebase free? Yes and No! Firebase offers a Free-Tier, but after a thershold most of the services are paid. Once the App is ready to scale, the user can migrate to the premium plan, which uses the "Pay as you Go" pricing structure.  In essence, you would only be paying for the services you use. 
| | |
| --- | --- |
| Plan | Price |
| Spark | Free |
| Blaze | Pay as you go |
For more information about Firebase pricing, please read here.
Firebase Alternatives 
Although Firebase is an excellent platform for app development, many alternatives are equally remarkable. If you are looking for a Firebase alternative in 2020, here are the options we recommend.
Conclusion
Firebase is Google's mobile app development platform. Its advantages include an end-to-end development environment, faster time to market to create apps, and scalable infrastructure. The core features encompass database management, file storage, cloud code, and machine learning.
General FAQ
What is Firebase?
Firebase is Google's mobile app development platform. Its advantages include an end-to-end development environment, faster time to market to create apps, and scalable infrastructure.
What are Firebase core features?
The core features encompass database management, file storage, cloud code, analytics, scalable hosting and machine learning.
What are the best alternatives to Firebase?