Top 5 Alternatives to Heroku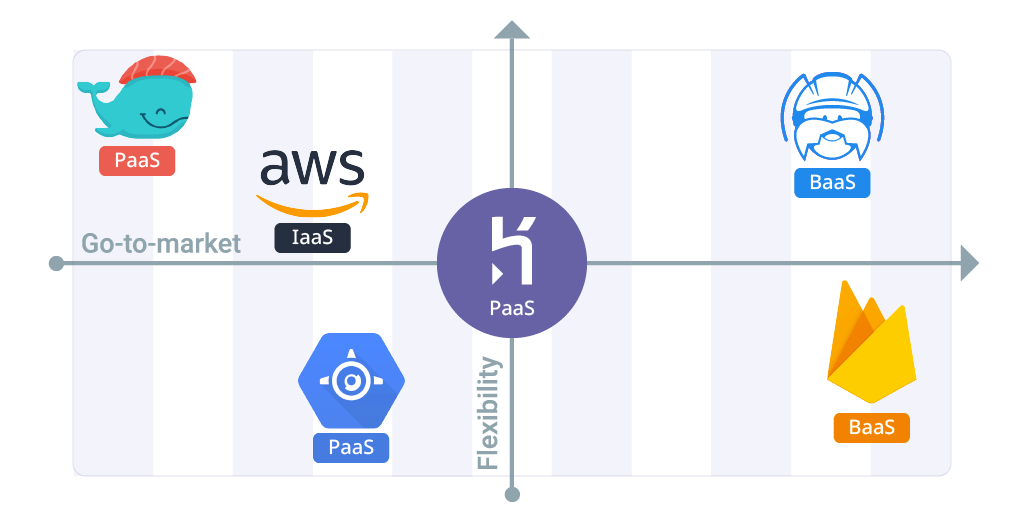 Heroku is a PaaS (Platform as a Service) and is one of the pioneers of the cloud service providers, before they came into the scene there was a huge challenge building and configuring servers from the scratch, not to talk of the drawback from shared hosting and the various complexities that comes with cloud hosting and deployment strategies. It brought a system that made app building, scaling and deployment so easy that it doesn't take much time before they became a household name in the developer community.
Heroku is a great company; they blazed the trail for a commercially sustainable cloud service like PaaS in an industry where technology is changing rapidly. For a couple of years now, there is no point denying the fact that PaaS had fulfilled so many business needs. I really don't think there is anything they've not done as a cloud service provider, but recently, I began to notice a trend in the developer communities, a lot of developers are searching for Heroku alternative which led to the question why are more developers searching for Heroku alternative? In this article, you'll learn why they search for more alternatives, the available alternative and a comparison table on their pros and cons and how they compete with Heroku.
Why Are Developers searching for Heroku alternative?
With the information I've gathered so far in forums and other online communities, the common complaints are price and sleeping apps:
Price
Heroku can get expensive so fast when you're in need to scale your app urgently. Their services are priced in "dyno". Your cost goes up rapidly as you scale your app vertically and horizontally with more dynos. You know it requires more than a single dyno to scale most of the applications running on its platform. This price increase is what users have to deal with and is something that cannot easily change just because users are complaining. Remember all apps deployed to Heroku platform are deployed on Heroku's AWS infrastructure. Hosting on AWS infrastructure doesn't come free, so, they have to work on a price that still allows them to maintain a profit margin.
Sleeping Apps
The free tier that Heroku offers comes with its own pros and cons, both hobbyist and senior developers rely on it to try things out and see how it work, but the major challenge with this free tier is that your apps will "go to sleep" after a period of inactivity. Heroku basically shuts down your app's containers to free up system resources. It will only wake up once your app gets a web request, the initial response can take 10–20 seconds. For some users, it's this frustration that forces them into the paid tier where prices can increase rapidly.
Advantages of Heroku
Getting started with Heroku is very easy: Getting started with Heroku is easy. It's a straightforward procedure and a beginner can set up their first app in less than five minutes. Most times it's just a matter of simple git commands, and it's set up and running. The documentation on its official site also helps a lot.
Excellent error logs: Sometimes when your deployment fails in Heroku, you'll see a standard error log. Which is not available in many of the other PaaS platforms, most of them give nondescript messages making debugging a huge challenge. Debugging Heroku is easier than other PaaS providers, and it makes deployment relatively painless
Adding features and technologies is easier with Add-ons: Heroku has a vast list of plugins and services that can be added to an instance. These plugins cover things from databases to email systems. This removes the task of having to install services and setting them up manually. Heroku does all for you.
Simple scaling: Scaling in Heroku is very easy and simple; its instances can easily be scaled horizontally and vertically by increasing or decreasing the number of available dynos for that instance. This can be done through the CLI ( Command Line Interface) or through Heroku's web UI (User Interface).
Dedicated servers: Heroku's dedicated servers give you the flexibility to build app dependencies that ensure, you won't have issues like "out of memory" errors when deploying your application.
Many years of experience: Heroku is one of the oldest PaaS providers. The fact that it's been around for such a long time, means, that it had a lot of time to grow over the years. There are also a massive number of articles, guides, and tutorials on Heroku out there for beginners and advanced users.
Free Tier: Heroku offers a free tier with a single dyno instance, 512MB of memory and 100MB swap space for both experienced and hobbyist developers
Offers standard SQL: Heroku offers a standard SQL which is not commonly found in other PaaS service providers.
Pricing model: Heroku pricing model is listed under Salesforce App Cloud, which is available in four pricing options. A free trial version for every package is also available, Force.com Enterprise App: $25/user/month (billed annually) Powerful apps with access to 10 custom objects per user Force.com App Bundle: $80/user/month (billed annually)
Disadvantage of Heroku
Really expensive: Once you leave that free tier, Heroku starts to get really expensive. It's not just the basic Heroku service that is costly; the addons as well are also very expensive.
Not as large as Google and AWS: Despite the fact that Heroku has been around for a long time is not as large as Google and its other competitors.
Add-ons Limitation: If you want to really customize your production environment in Heroku: It can limit you because Installing libraries or services can only be done through Heroku plugin, If there is no Heroku plugin for that particular service it will be a huge challenge.
Subsequent deployments are slow: While starting with Heroku it is very fast and easy, and the first few deployments are actually very fast, larger applications tend to be very slow to deploy, from my experience, it takes some time for the dynos to restart during that period of restarting the application is completely offline; Which means some seconds of application runtime lost?
The available Heroku alternatives
Back4app
Elastic Beanstalk (AWS)
Google App Engine
Dokku on Digital Ocean etc.
Firebase
Back4app


Back4app is BaaS, (Backend as a service) the world's most popular Parse hosting and serverless database platform. It provides a fully managed backend featuring automated provisioning and scaling of Parse Server applications, backup and recovery, 24/7 monitoring and alerting, web-based management tools and support. The advantages of Back4app are much more the same as Parse, but it comes with many other additional features like a user-friendly dashboard, the ability to scale app and 24/7 support.
It utilizes a complete serverless approach to deploy and scale your backend. Its serverless architecture gives you the freedom to focus on your app development instead of having a sleepless night over infrastructure hassles. It's a reliable serverless database platform that allows you to develop apps at lightning speed, build your own backend without any code, host your apps with no infrastructure hassles, and scale apps without any technical challenges.
For a couple of years now, Back4App has consistently proven its worth in the developer's community and has become the biggest serverless database and parse platform in operation with over forty thousand (40,000) happy customers worldwide. More than five hundred million (500,000,000) devices connected. Processing more than 10 billion API requests every month it surely has a competitive edge over its contemporaries in developing scalable and extensible applications.
Advantages of Back4app
Open source: Back4app is an open source build on the parse server framework, it's a BaaS and Backend generator and is the most popular parse alternative platform with all the features of parse and has also added more features that were not available in Parse.
No Infrastructure maintenance: There is no need to maintain any infrastructure like you do in other PaaS, no software or runtime to install or administer. The infrastructure management hassles are completely taken away from our DevOps team.
Automatic and Flexible scaling: Your applications have flexible and automatic scaling on demand, and you pay only for resources which you have consumed. There's no need to worry about maintaining the server, most especially when your workload grows.
Built-in availability: Back4app being a Serverless application have fault tolerance and built-in availability. You do not need to make provision for these capabilities because the serverless architecture running the application provides it by default.
Pricing: The price structure is based on API calls consumption and is a pre-paid (you won't have surprises on your bills). So your function can run both in 100ms and 10s without paying any additional charges
Free Tier: Back4app makes provision for a free limit for developers to use per month while building and deploying your functions, 10.000 requests per month. So, there's no need to invest your time writing the perfect code if you are worried about your bills.
Elastic Beanstalk (AWS)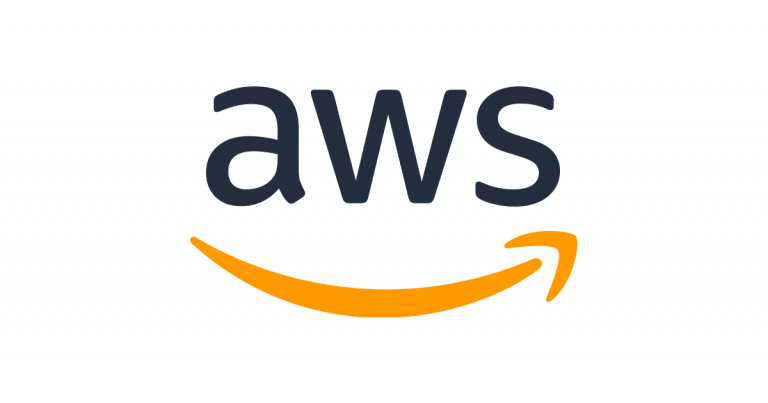 Elastic Beanstalk (AWS) is a DevOps tool for deploying, scaling web applications and services supported by multiple languages like Java, .NET, PHP, Node.js, Python, Ruby, Go, and Docker web applications. From my experience, EB has powerful customization abilities, strong automation capabilities, and outstanding security.
It is an orchestration service for deploying infrastructure which coordinates various AWS services, including Simple Notification Service (SNS), Elastic Load Balancers, CloudWatch, auto-scaling, S3, and EC2. You can also use EB to create an RDS database tier connected to your application. You can actually achieve all this without you writing a line of code. All you have to do is use the EB command line interface (CLI) or the EB management Dashboard to configure the environment you want to deploy to.
Advantages of Elastic Beanstalk (AWS)
Easy to change the deployment configurations: If you need more servers in EB, all you have to do is to change configurations, and with a click of a button you will have more servers. For example, you can easily move from micro instances to nano instances or simply add/delete more servers.
Advanced security and upgrade: You'll always receive notifications of software updates and you can simply redeploy your application on an upgraded system if the need arises.
Different upgrade strategies: When upgrading, if your deployment accidentally fails, it falls back to the previous stable one automatically, it also has options for other upgrading strategies you can implement anytime you're in need of it.
Cost: If you're comfortable with AWS services for a longer term, you can reduce your cloud bill drastically by buying reserved instances. It has a lot of instance types, which allows you to better utilize the computer resources you're paying for.
Security: Elastic Beanstalk (AWS) gives you the freedom to choose the security level you're comfortable with, you can utilize its advanced networking features to create a more restricted and secure topology on your application.
Flexibility: Elastic Beanstalk integrates some of AWS services together so that you won't need to worry about how to do it yourself. However, you can always dig deeper and build your own deployment scripts or use Elastic Beanstalk's CLI.
Disadvantages of Elastic Beanstalk (AWS)
Very Weak application performance monitoring: On Elastic Beanstalk (AWS) downside, its bug detection and application performance monitoring systems and documentation are weaker than that of its competitors.
Difficult to understand: No matter how cute and easy the AWS videos seem, some new users still find it difficult to understand it because of the many configurations that are involved.
Cost of additional resources: Elastic Beanstalk (AWS) is free, but you pay for the resources, so, you eventually end up using more resources and paying more.
Extremely poor CPU performance: Elastic Beanstalk (AWS) has an extremely poor CPU performance compare to its PaaS competitors.
High learning curve: With Elastic Beanstalk, You will require a high learning curve when compared to other PaaS platforms. Although Elastic Beanstalk added more important features recently, it doesn't make it easier for new users. Just have it in mind that it may take you some weeks to get familiarize with Elastic Beanstalk and the basic AWS services.
Flexibility: AWS comes with multiple ways of doing things, and it's possible to lose track of all the features in your environment if you're overwhelmed.
Google App Engine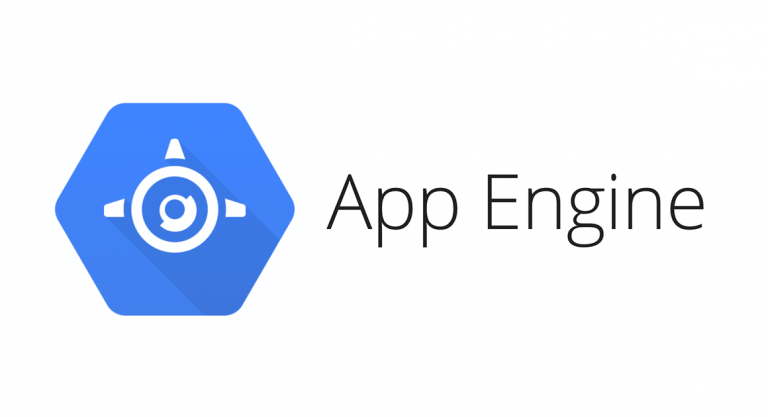 Google App Engine is a PaaS (Platform as a Service) hosted and owned by Google that allows you to build, develop and deploy scalable web applications and mobile backends. It supports many programming languages like Python, Java, and PHP. The App Engine is part of the Google Cloud Platform which also includes Container Engine, Compute Engine, Container Registry, Cloud Functions and Storage / Databases.
Google App Engine is fast, easy, but not that very cheap. The pricing is reasonable, and it comes with a free tier, which is great for small projects that are right for beginner developers who want to quickly set up their apps. It can also auto scale, create new instances as needed and automatically handle high availability. App Engine gets a positive rating for performance from users from developer communities. Another good feature is ease of integration of various Google apps through Google's Cloud Datastore, which is securely integrated with App Engine.
Advantages of Google App Engine
Access to the rest of Google services: With Google App engine you have access to all Google cloud services, which is a huge advantage for app developers.
Running asynchronous tasks is much easier: When running asynchronous tasks in Google app engine is a little bit easier than Heroku and other related PaaS Platforms.
Hosted on Google cloud infrastructure: Google App Engine runs on Google cloud infrastructure. Since it's hosted by Google, it will not experience much service outage like AWS.
Easy to deploy: Ease of deployment is one of the features available on Google App Engine for beginner developers.
Auto-scaling: Google App Engine automatically has scaling capabilities that allow you to scale your app without any technical challenges, especially for beginners.
Free plan: Google App Engine comes with a free 28 frontend instance hours per day, 9 backend instance hours, 5 GB Cloud Storage, 1 GB of egress per day, Shared Memcache, 1000 search operations per day, 10 MB search indexing, 100 emails per day, which is a lot for beginners to learn about their platform and build some interesting applications.
All services in one place: Google App Engine gives you access to all Google cloud features and you can actually control all your services in one place.
Disadvantages of Google App Engine
Google App Engine Faces uncertain future: Google is not taking its App Engine as core Google product, Google is known with changing technology directions anytime, this product is clearly not the focus of Google as we have seen so far.
The expenses are very hard to control: Monitoring your expenses is hard and it's very difficult to control, the App Engine PaaS unit is called a FrontEnd instance, and it costs $0.08 per hour. After that you need to pay for the database, which is on App Engine, and is $0.24 per GB per month, Then App Engine charges you $0.07 for every 100k reads and $0.10 for every 100k writes to their datastore, which is considered by many users as outrageous, I see no reason for a cloud service provider like Google to charge users to read and write their own data.
Lack some geographical support system: Google platform as a service (PaaS) capabilities lag behind those of Elastic Beanstalk (AWS) and Heroku. Most people think that Google is not ready to take on its competitors at this time. It has been in operation for so many years now, but it doesn't have as many regions as its other major competitors.
Problematic support: Even on the paid services their support is sometimes very problematic especially for new users.
No SQL database available: No standard SQL DB Google App Engine uses Google's NoSQL cloud database. That means there's no option to use a SQL database with your application.
Dokku on Digital Ocean


Dokku is a Docker-powered mini-Heroku in around 100 lines of Bash, a Heroku-like tool that allows you to build and deploy complex applications by simply pushing it via Git repository. Docker powered mini-Heroku is the smallest PaaS implementation that is available. It supports Heroku build packs directly, so you can transition existing apps without difficulty, and has a number of plugins for datastores and other components.
Dokku on Digital Ocean is an awesome combination. But you have to pay a little for the server Dokku makes it easy to deploy and manage web applications on your own server in a way that's very similar to Heroku. On Digital Ocean, it's cheaper, faster and you have more control. There's a one-click application for creating a Dokku Droplet in Digital Ocean, making it easy to have your own private server in a matter of minutes.
The pre-installed Dokku image on Digital Ocean will save you a headache and the pain of installing Dokku yourself; this lets you spin up a server in no time and start Dokku. This allows you to set up a Dokku server on Digital Ocean with your own root domain and deploying a simple static site to it.
Advantages of Dokku on Digital Ocean
Simplicity: Dokku on Digital Ocean is simple to set up and run in no time with the pre-install Dokku image. It takes just about a minute to spin up a server and get it running
Open Source: Dokku is an open source Platform as a Service built on Docker and using open source Heroku Build Packs. It comes with a lot of support, even with Digital Ocean you will get all the support you need.
Built on Docker: Dokku is powered by docker mini-Heroku build pack
Free: Dokku is a free platform and the cost is only measured by the price of the Digital Ocean hosting plan. Once your app is live, you can push the server to the limit!
Git deploy: Dokku allows developers to deploy their apps with just a git push.
Disadvantages of Dokku
Required a little experience to run the server: Dokku requires at least some level of experience in running your own servers; you might have to manually configure some plugins, modify nginx configurations, or even turn to the system tools for debugging.
Complex for beginners: Dokku makes use of Docker, which is a good platform, but can add an extra layer of complexity to installing a server.
Steep learning curve: Dokku requires root access to a VPS to install plugins, run commands and many other tasks. Remember, you're going do a lot of command line setup on Dokku than you do in Heroku, that means you will need to do some serious reading.
Firebase


Firebase is a Backend cloud service provider from Google designed to power and build real-time applications like notifications, authentication and any other services on the frontend without writing any server-side code. When it comes to managing backend servers and hosting, it takes a huge burden away from developers and automatically configures the backend storage with a simple NoSQL database, which also supports GUI for manual entries and provisions for automatic SSL encryption.
It's an excellent tool for authentication, the abstraction of OAuth logic through its robust API make authentication via Facebook, Twitter, Google, and others platforms easier. There is a built-in Google Analytics and AdSense support which saves developers from the challenges of adding SDK's and external libraries for tracking and advertising purposes. It also allows multiple devices using Firebase platform to get events on data changes.
The database platform uses JSON, which is suitable for a web or mobile application. It supports Android, iOS and Web applications which make it a good fit for native apps and web-based admin component, the latest version is now completely hosted on Google Cloud infrastructure and comes with some wonderful features like the Push notifications for Android/iOS and cloud storage.
Advantages of Firebase:
Real-time Database: This is one of the best features of firebase, nothing compare to real-time data authentication; it's the future of database. As you rightly known, most databases platforms will always want you to make HTTP calls to sync your data and these data are only available when you call for it. In Firebase, you're not connected through normal HTTP but through a WebSocket and it's faster than HTTP. You only need one socket to automatically syncs all your data in a single connection.
This real-time database affords you the ability to save, retrieve and sync your data with NoSQL cloud database which is a different optimizations process when compared to a traditional relational database. Its auth includes a built-in email/password authentication system. It also supports OAuth2 for Twitter , Google, Facebook, and GitHub. Also, this auth is directly integrated into its database, which grants you access to control your data.
Hosting: Firebase have an easy-to-use cloud hosting services for all your static files that can be served from a single global CDN with HTTP/2.
Automatic Notifications: Firebase Notifications is a free service built on its Cloud Messaging (FCM) and the FCM SDK, enabling targeted user notifications for mobile app developers. Without manual messaging Firebase keeps two systems synchronized through automatic update notifications.
Highly scalable applications: It gives you the flexibility to treat data as streams to build highly scalable applications.
JSON: Its Database platform uses JSON which is an excellent tool for mobile and web application
Free Tier: It also comes with a free Spark Plan for building hobbyist applications
No Server for a simple UI: Yes, You don't require a server for a simple UI in firebase platform.
Disadvantages of Firebase:
Vendor-lock-in: Migrating your applications away from firebase platform is very difficult if not impossible, you have to do a due diligence to make sure it's the right platform for your applications.
Server Side limitation: Backend limitations are the biggest cons of Firebase platform, its hosting only supports static files such as HTML, javascript, and images. It's not possible to run any server-side node scripts in your server instance. You can only rely on Google's 'black box'. This severely limits your abilities to control backend operations, though it does offer some interfaces for backend configuration, it's still limited to some extent.
Scalability is not infinite: Scaling your application is not predictable; you can easily go beyond your budget.

Final words
Choosing a wrong cloud service provider is like disseminating transistor knowledge for a silicon chip technology, cloud computing services is not like a T-shirt (i.e. one size fits all) if you're a small team of developers or a large enterprise you should be able to make decisions with the above information in this article and save your production team time to get to the market faster.
Do you like this post? If you want to know more about how to increase app development productivity, please read the article below: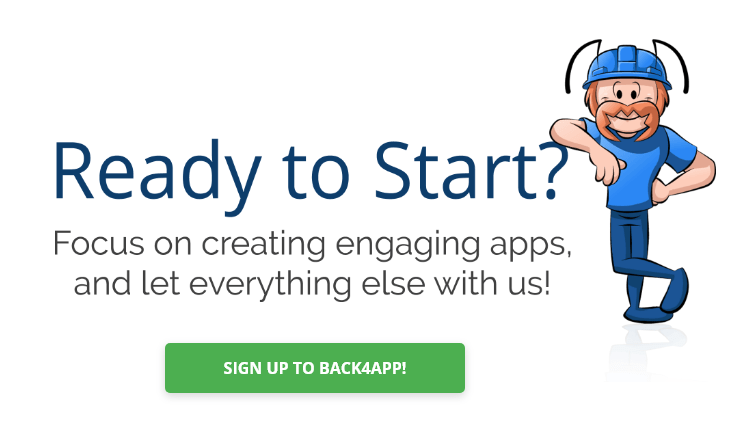 General FAQ
Why look for a Heroku alternative?
The two main reasons are the Price and Sleeping Apps.
What are the best alternatives to Heroku?
The best Heroku alternatives are Back4App, Elastic Beanstalk, App Engine, Dokku, and Firebase.
What are Heroku advantages?
– Easy to use and great documentation
– Amazing error logs
– Scaling is simple
What are Heroku disadvantages?
– Expensive in comparison to AWS or Google Cloud
– Limited quantity of plugins and add-ons
– Sleeping apps on the free tier