Firebase Alternatives – Top 10+ Competitors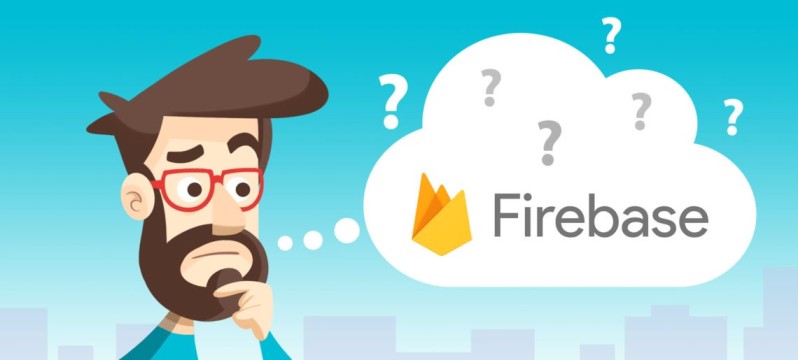 The goal of every developer is to create awesome apps. If you're a developer, we are here to help you discover some of the best Firebase alternatives to help take your mobile app development a notch higher.
Firebase continues innovating and dominating the backend as a service (BaaS) market. It has grown so much that it has become a key component of Google's mobile strategy.
I was a Firebase enthusiastic user in the past, but my concerns about its complexity and cost led me to explore other cloud alternatives.
While Firebase offers an increasingly sophisticated array of services that takes care of various development requirements, it's not always the easiest, fastest, or most affordable option. The article "Reasons Not to Use Firebase" also enlightened me about the risks of using Firebase.
In addition to some first-tier competitors such as Parse, the number of cloud providers has increased significantly. These companies provide services that benefit small developers in unique ways, such as user-friendliness and affordability.
In this tutorial, you will learn about multiple Firebase competitors. Some are relatively new companies but still provide valuable services to developers. The tutorial will cover competitors like Back4App, Parse, Backendless, Kinvey, Appwrite, Nhost, etc.
Parse – Why Parse Platform is still a better option?

Parse is a mobile and web application development platform acquired by Facebook in 2013. The project was open-sourced in 2016 and has enjoyed the support of a robust developer ecosystem since then.
Parse is an excellent choice because it is Open Source, has a strong developer community to support the technology, and it's not a vendor lock-in platform.
The downsides are the lack of structured support through the developer community and the requirement of setting up server infrastructure.
Developers worldwide have been arguing about the most affordable platform for building and scaling mobile apps.
This article will explore several compelling arguments that justify why Parse is preferable to Firebase for mobile app development.
Don't believe me? Keep on reading to understand the logic behind the arguments. The basis of my comparison includes qualities such as vendor lock-in, pricing, hosting options, data storage, and platform features.
1. Vendor Lock-in
Firebase is a Google-backed closed source platform with many excellent features that allow developers to create an MVP quickly.
However, vendor lock-in is one of its biggest concerns among developers and the main shortcoming of Firebase.
You won't want to invest time and money developing an app and have no control over the source code. It's not an intelligent decision.
An astute venture capitalist or angel investor would be reluctant to fund your startup if you cannot access your app's source code. Using a closed source platform may undermine the chances of scaling your app.
On the contrary, the Parse Server platform was open-sourced by Facebook in 2016 and made available for free download. Developers can use the framework under the terms of the BSD License, which offers extensive freedom and flexibility in using the software.
| | | |
| --- | --- | --- |
| Firebase | Closed-Source | Vendor Lock-In |
| Parse | Open-Source | No Lock-In |
2. Pricing
If you are using Firebase, you should remember that server costs can increase significantly as your app begins to scale. Although Firebase offers a free plan, the free tier's limitations make it suitable for small apps only.
Once your app starts scaling, you need to upgrade to the Blaze plan, which does not have a fixed pricing structure. Blaze is a pay-as-you-go service plan that bills you based on your app's server resources.
In essence, you cannot fix the maximum monthly budget for your app. Consequently, you may get unpleasant surprises by the end of the billing cycle.
Until January 2020, Firebase offered the Flame Plan. It was a fixed price plan for $25/month, but this option is no longer available. Some users were heavily affected by this change, and you can learn more by reading the article Firebase Costs Increased 7,000%.
On the other hand, Parse offers a more flexible pricing option. For instance, top players like Back4app provide plans as low as $25/month. You can upgrade your hosting plan as the need arises.
3. Hosting Options
Firebase offers only one type of hosting setup on the Google Cloud Platform. So, you have to use Firebase cloud infrastructure and share resources with other applications.
This approach is not the best option for complex applications that require customized server settings for optimal performance.
Since Firebase does not offer Dedicated Server or Enterprise contracts, you may face several limitations once your app begins to scale.
In direct contrast to Firebase, the hosting option of Parse is highly flexible. You can choose the self-hosting option and deploy your Parse project on your selected server, such as Digital Ocean, AWS, Azure, Google Cloud, etc.
Alternatively, you can use fit-to-purpose hosting services like Back4app. Another benefit of Parse is the possibility of running your application on dedicated instances and avoiding noisy neighbors jeopardizing your app performance.
| | | | |
| --- | --- | --- | --- |
| | Cloud Hosting | Self-Hosting | Dedicated Servers |
| Firebase | X | – | – |
| Parse | X | X | X |
4. Data Storage
According to item 1.5 of Firebase's Terms of Service, users may select the data location for certain paid services. For paid services that data location is not available, Firebase can store data in any Google facility. Please find below the paragraph:
1.5: Data Location. For certain Paid Services, Customer may select the region(s) Customer Data will be stored ("Data Location Selection"), and Google will store that Customer Data at rest in the selected region(s). The Data Location Selection does not limit the locations from which Customer or Customer End Users may access Customer Data or to which they may move Customer Data and may not apply to Customer Data used with other Google products or services. For purposes of this section, Customer Data does not include resource identifiers, attributes, or other data labels. If a Data Location Selection is not available for the Paid Services (or a Data Location Selection is not made by Customer with respect to any Customer Data), Google may process and store the Customer Data anywhere Google or its agents maintain facilities.
Firebase Privacy and Security documentation revealed that the platform satisfies GDPR requirements. The document also revealed that the data storage and processing locations might vary by service.
Google may use Firebase Service Data to improve non-Firebase Google services. Firebase offers users the option to disable this control and avoid data collection.
Parse is more flexible, and users can host the platform anywhere worldwide.
5. GraphQL APIs
One weakness of Firebase is the lack of support for GraphQL API. It works perfectly with REST and has extensive documentation for developers. However, Firebase does not support GraphQL at this time.
The open-source community of Parse released the production version of GraphQL API in 2020. Parse support for GraphQL takes it a step ahead of Firebase.
6. NoSQL Database & Limited Queries
Firebase works with a closed-source NoSQL database for Firestore and the Real-Time database. It imposes users the restrictions of a NoSQL database, including very limited querying and indexing.
On the other hand, with Parse, you can choose between NoSQL and SQL databases. For users looking for the SQL backend as a service, Parse provides the option to use Postgres.
The best Firebase alternatives
Let's compare Firebase vs. several competitors. Below are the best alternatives to Firebase that include open source tools and proprietary technologies.
Back4App

Back4app is an open-source, relational, low-code backend platform. It provides a fully managed backend featuring automated provisioning and scaling of applications, backup and recovery, 24/7 monitoring and alerting, web-based management tools, technical support, and much more.
Some developers consider Back4App better than Firebase and the benefits include relational databases, free hassle scaling, dedicated servers, and GraphQL and REST APIs.
Back4app has many other features such as authentication, notifications, cloud functions, and storage, among many others. It support web apps and mobile applications.
Key features are:
Scalable realtime database (SQL or NoSQL)
GraphQL and Rest APIs
Cloud Code Functions
Authentication
Notifications
File Storage
Social Login
Pricing plans are flexible and detailed below:
Free tier
Basic Plan for $25/mo
Standard Plan for $50/mo
Pay as you Go Plan for $100/mo
Dedicated Servers starting at $250/mo
Keep reading to find more Firebase similar solutions.
Backendless

Backendless is a highly scalable mobile Backend-as-a-Service (MBaaS) platform providing multiple valuable features such as visual development, user authentication, live audio, and video streaming.
Other Backendless features include message filtering, push notifications, auto-scalability, data persistence, file storage, geo-location, cloud-code, analytics, and custom business logic.
Key features are:
Visual Programming
User Management
Realtime Database
APIs
Push-Notifications
Pricing plans are detailed below:
Free tier
Cloud 9 Plan for $25/mo
Cloud 99 Plan for $99/mo
Limitless Plan under quotation
Fully managed plan under quotation
Kuzzle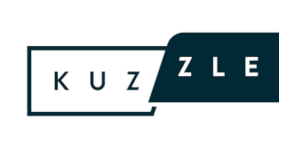 Kuzzle is a ready-to-use, on-premises backend platform designed to power and unify innovative applications for web, mobile, and IoT.
Its unique selling points include reducing digital product time-to-market (TTM) by 40% and increasing Return on investment (ROI) on innovation cycles.
The Kuzzle backend is an open-source solution that includes a scalable server, a multiprotocol API, and an administration console.
It also offers a set of plugin engines that provide advanced functionalities, including real-time pub/sub, blazing fast search, and geospatial queries.
The top reasons developers prefer Kuzzle over other mobile backends are its persistent storage, real-time filters, multiprotocol support, etc.
Key features are:
IoT and Backend products
User authentication
Realtime database
Geofencing
Admin console
Pricing plans are detailed below:
Free tier
Managed cloud edition for € 80/mo
Support at € 500/mo and € 1,200/mo
Pubnub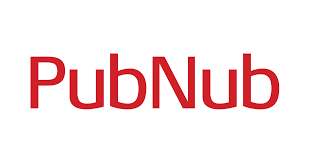 Pubnub is a real-time communication platform. It offers In-App chats, push notifications, location tracking, etc.
Apart from its core services, which are Publish/Subscribe, Pubnub Functions, and ChatEngine, Pubnub offers a collection of "building-block" services for any real-time application.
The benefits of Pubnub include its simple pricing model, a separate API for managing accounts, flexible integration with custom applications, and client API availability in many technologies and programming languages.
Core features are:
Realtime communication platform
In app chat
Alerts and notifications
Pricing plans are detailed below:
Free tier
Starter plan for $49/mo
Pro plan under quotation
Kumulos

Kumulos is a secure, easy-to-use, robust platform for sending personalized messages to mobile applications.
It offers rich and interactive in-app messages, customizable push notifications, location targeting, and deep links.
The pricing structure covers enterprise and agency plans. The packages are custom-built for clients' needs, billed annually, and based on the number of unique applications running.
Core features are:
Push notifications
In-app messaging
Deep links
Analytics
App Store optimization
Appwrite

Appwrite is an open-source Firebase alternative specially designed for Flutter developers. The platform is self-hosted, and the source code is available on Github.
The features include database, storage, geolocation, cloud functions, and built-in security. The pricing range is not available on the website.
Deployd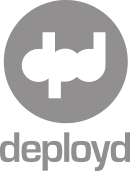 Deployd is an open-source API design and deployment platform that empowers developers to quickly design, customize, and deploy an API for their application. It consists of a simple core library with a modular API for extending your application.
Deployd's local development-friendly design makes it easy for you to build and test APIs while developing your user interface quickly.
Some features include user management, session management, secure access to database APIs directly from untrusted clients, and support for extension through node modules and npm.
NHost

NHost is an open-source Firebase alternative that works with GraphQL API.
The company runs its infrastructure on top of AWS and uses the Hasura framework to power the GraphQL API. The product's core features include a SQL database, API, Authentication, Storage, and Serverless Functions.
There are three pricing tiers available. The Starter plan is free; the Pro plan begins at $25/mo, and Enterprise is under quotation.
AWS Amplify

AWS Amplify is a cloud-based development platform designed to provide a faster way of building web and mobile applications.
It is one of the leading platforms that help developers create and deploy secure, scalable, and flexible applications without hassles.
AWS Amplify has a complete set of libraries, incredible UI components, and a toolset. It has an attractive and easy-to-navigate user interface that fosters the development of functional and sleek backend services.
Developers can integrate these backend services to their iOS, React, Android, Angular and ionic applications.
Core features are:
Authentication
Datastore
APIs (REST and GraphQL)
Storage
Analytics
AWS Amplify offers a free tier and a Pay as you Go plan. The paid version of AWS Amplify is pretty flexible, though. The pricing structure works with the variables detailed below:
Build and deploy is for $0.01 per build minute.
Hosting feature for $0.023 for every GB stored monthly and $0.15 per GB served.
Heroku

Heroku is a cloud-based Platform as a Service that allows developers and companies to build, deploy, manage, improve, and scale their applications more efficiently.
Heroku's complete service range is effective, fast, flexible, and highly reliable for development purposes. These features make the tasks of creating applications less stressful for developers.
Furthermore, developers can reduce the stress of app management by using run-time application services with Heroku.
Core features are:
Smart containers
Continuous integration
Scalable hosting
Support NoSQL database like Firebase
Pricing is easy to understand and detailed below:
A free version of Heroku is the best to consider for beginners or developers who want to experiment with their basic cloud application.
The Hobby package is available at $7 monthly, which can be effective for anyone owning a small business or wanting to work on any personal project.
If you need Heroku services for any project with professional standards, the Production standard package starts from $25 monthly.
The Advanced package starting from $250, is impressive to consider for those who want to build applications with high traffic and require more space.
The Enterprise package is available under quotation
To explore more PaaS options for Heroku, please read the article Alternatives to Heroku.
Firebase Competitors Overview
For a compressive vendors review, please check our BaaS Comparison Tool.
| | | | | |
| --- | --- | --- | --- | --- |
| Vendor | Open Source | Lock-In | Support | Documentation |
| Firebase | No | Yes | Yes | Yes |
| Parse | Yes | No | No | Yes |
| Back4app | Yes | No | Yes | Yes |
| Backendless | No | Yes | Yes | Yes |
| Kuzzle | Yes | No | Yes | Yes |
| Pubnub | No | Yes | Yes | Yes |
| Kumulos | No | Yes | Yes | Yes |
| Nhost | Yes | No | Yes | Yes |
| AWS Amplify | Yes | No | Yes | Yes |
| Heroku | No | No | Yes | Yes |
| Deployd | Yes | No | No | Yes |
Firebase Pricing Model Comparison
| | | | |
| --- | --- | --- | --- |
| Vendor | Free Tier | Paid Plans | Remarks |
| Firebase | Yes | Pay as you go | Resource-based pricing |
| Parse | Yes | No | Download only |
| Back4app | Yes | Basic ($25/mo), Standard ($50/mo), Pay as you go ($100/mo), Dedicated Servers ($250/mo) | |
| Backendless | Yes | Cloud 9 ($25/mo), Cloud 99 ($99/mo), other plans under quotation. | |
| Kuzzle | Yes | $1,200/mo | |
| Pubnub | Yes | Starter ($49/mo), Pro (Under quotation) | |
| Kumulos | No | Under quotation | |
| Nhost | Yes | Pro ($25/mo), Enterprise (Under quotation) | |
| AWS Amplify | Yes | Pay as you go | Pay as you go |
| Heroku | Yes | Hobby ($7/mo), Production ($25/mo), Advanced ($250) | |
| Deployd | Yes | No | |
Firebase Deployment Options Comparison
| | | | |
| --- | --- | --- | --- |
| Vendor | Cloud | Dedicated Servers | On-Premises |
| Firebase | Yes | No | No |
| Parse | Yes | Yes | Yes |
| Back4app | Yes | Yes | Yes |
| Backendless | Yes | Yes | Yes |
| Kuzzle | Yes | Yes | Yes |
| Pubnub | Yes | Not listed | Not listed |
| Kumulos | Yes | No | No |
| Nhost | Yes | Not listed | Not listed |
| AWS Amplify | Yes | No | No |
| Heroku | Yes | Yes | No |
| Deployd | No | No | Yes |
Firebase Features Comparison
| | | | | | |
| --- | --- | --- | --- | --- | --- |
| Firebase | Realtime Databases | Authentication | Analytics | Machine Learning | Cloud Messaging |
| Parse | Realtime Databases | Authentication | Notifications | Cloud Functions | APIs |
| Back4app | Scalable Relational Databases | GraphQL and REST APIs | Authentication | Cloud Code | Storage |
| Backendless | Visual Modeling | Realtime Database | Notifications | APIs | Storage |
| Kuzzle | IoT | Multiprotocol API | Admin Panel | Realtime | Geofencing |
| Pubnub | In-App Chat | Alert & Notifications | IoT Device Control | Business Logic | Integrations |
| Kumulos | Notifications | In-App Messaging | Deep Links | Analytics | Crash Reporting |
| Nhost | Database | GraphQL API | Authentication | Storage | Serverless Functions |
| AWS Amplify | Authentication | Datastore | Functions | CI/CD | Analytics |
| Heroku | App Metrics | Scaling | Databases | Github Integration | Collaboration |
| Deployd | No boilerplate | Plug and play API | Web based dashboard | Easy deployment | Javascript |
Conclusion
These are ten of the best alternatives to Firebase that we compared based on user engagement, pricing, hosting, deployment, and features.
As a hardcore developer, you might have made your choice already. However, this list would be helpful for those who are yet to decide or plan to change the infrastructure they are currently using.
Don't let your backend become a bottleneck for your app. Make a wise decision by choosing a scalable, flexible, uncomplicated, and cost-efficient development platform.

FAQ
What is Firebase?
Firebase is a Backend as a Service platform acquired by Google and that accelerate application development.
What are the disadvantages of Firebase?
– Proprietary technology
– Vendor lock-in
– Does not work with dedicated servers
– Does not provide Enterprise contracts
– Does not have GraphQL APIS
What are the best alternatives to Firebase?
– Back4app
– Parse
– Backendless
– Pubnub
– Kuzzle
– Kumulos
– Appwrite
– NHost
– AWS Amplify
– Heroku
– Deployd