Free Firebase Alternatives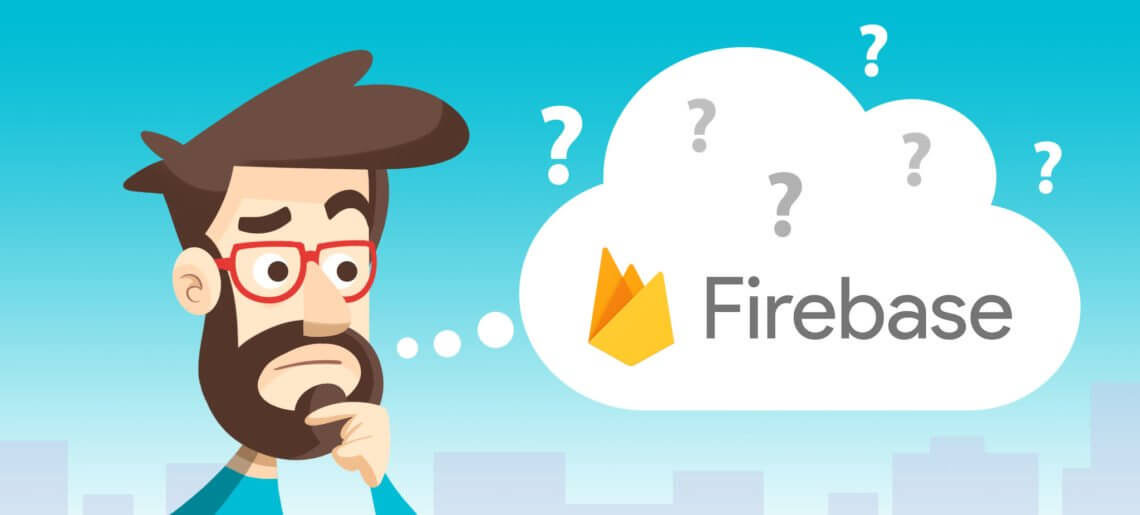 Are you in search of a platform that can quicken your business of developing high-quality apps? Firebase is the application that you need to not only build the app but also to improve and grow it. It can essentially be considered as a real-time database and is extensively used to build apps on cross-platforms. However, there are some alternatives to Firebase which are equally good, if not better!
Best Free Firebase Alternatives
Take a look at the following list to know about the top five free Firebase alternatives:
This platform comes with a completely managed backend and features automated provisioning. You can not only scale mobile applications with it but also monitor 24×7 and get support as well as backup. With the help of web-based management tools, Back4App is an automatic choice for most users around the world.
Key Features
Back4app provides a spreadsheet like database and integrates it with GraphQL and REST APIs. As you get a user-friendly dashboard in it, the recovery of data gets easier. From data management to user authentication to social integration, Back4App is quite flexible and easy-to-use.
Free Tier Information
The pricing plans for Back4App are also all-inclusive in nature.
The Free Tier is ideal for learning and developing with 1GB Transfer and Storage area.
The Starter Plan is of $5 each month and can be upgraded to the Basic Plan with add-on tools for $25 per month.
Dedicated Servers require infrastructure resources and get the plan started at $250 per month.
Since it was acquired by Facebook back in 2013, the platform gets its support from a robust developing ecosystem. Parse has become a choiceable option for many due to its Open Source nature. Developers all around the world are of the opinion that Parse is quite an affordable option when it comes to building and scaling a mobile app. This mobile and web application development platform is also arguably better than Firebase.
Key Features
With its strong developer community that is built to support the technology, Parse has become a compelling choice for many. Including its data storage, hosting options and no vendor lock-in, Parse's framework is suitable in every way. With Parse, you can now run your application without any noisy disturbance in your app performance.
Free Tier Information
Parse is completely Free and it's available to download here. You can self-host your app or use managed services for it.
What would you prefer as a ready-to-use platform in order to power and unify unique applications for the web and mobile? The backend of Kuzzle can be considered as an open-source solution that also comes along with a scalable server and a set of plugin engines for advanced functionalities.
Key Features
Kuzzle brings you a multi-protocol API for your better usage. Including an administration console, geospatial queries, fast search and real-time pub/sub, Kuzzle naturally gets preferred over many other similar platforms by developers. No other mobile backend is found to have such persistent storage and muti-protocol facilities. Even with its drawback of being a no-hosted version, this platform has served its purpose well to many.
Free Tier Information
There are only two pricing plans for Kuzzle.
The On Premise Free Edition can be availed by all. This free version can be hosted on any platform that seems to be compatible. You can use Docker or Linux for this.
The Managed Cloud Edition comes for $1,200 each month. The Private Managed Cloud has guidelines with autoscaling, snapshots and monitoring.
A highly and efficiently scalable mBaaS platform, Backendless provides its users with live audio and video opportunities. With live streaming and quite some other interesting features, this platform stores whatever you require to build extraordinary mobile apps without sweating about the servers.
Key Features
Apart from the live streaming of audio and video, Backendless has numerous other facilities up its sleeve. While push notifications and message filtering keep untrusted users at bay, data persistence and auto-scalability make it a preferred choice for thousands of people. File storage, cloud code, geolocation and custom business logic are some of the finer features that make Backendless stand out in the crowd.
Free Tier Information
Backendless has plans to fit your every need.
The Backendless Cloud starts for free. You just need to get registered to enjoy the features and do not need to scale up until you are ready. The free tier provides 1M API calls, 50k push-notifications, and 5 tables.
The Developer Plan starts at $15, Cloud 9 Plan at $25 and Cloud 99 Plan at $99 per month.
All of these affordable paid plans cater to your database capability needs.
Designed with an open source API, this deployment platform enables developers to quickly make the design to customize the app accordingly. Developers can also deploy an API for the app with the help of Deployd. Consisting of a simple core library and a modular API that can most certainly be used in extending the application, Deployd has a friendly design that makes it easy for its users.
Key Features
Without any hitch, you can now not only build but test the APIs all the while developing the user interface. From providing secure access to the database to an effective user and session management, Deployd comes with some handy functionalities.
Free Tier Information
Validating requests to the API could never be easier! It can be modified however you want it to or can be run wherever you desire it to. Its collaboration and version control easily make Deployd a preferred choice of developers across the globe.
Conclusion
This article detailed the five best Free alternatives to Firebase. The list includes open-source projects and also proprietary platforms. The ideal choice will depend upon your budget, hosting requirements, and coding preferences.


General FAQ
What are the best Free alternatives to Firebase?
– Back4app
– Parse
– Kuzzle
– Backendless
– Deployd