The best Heroku alternatives in 2020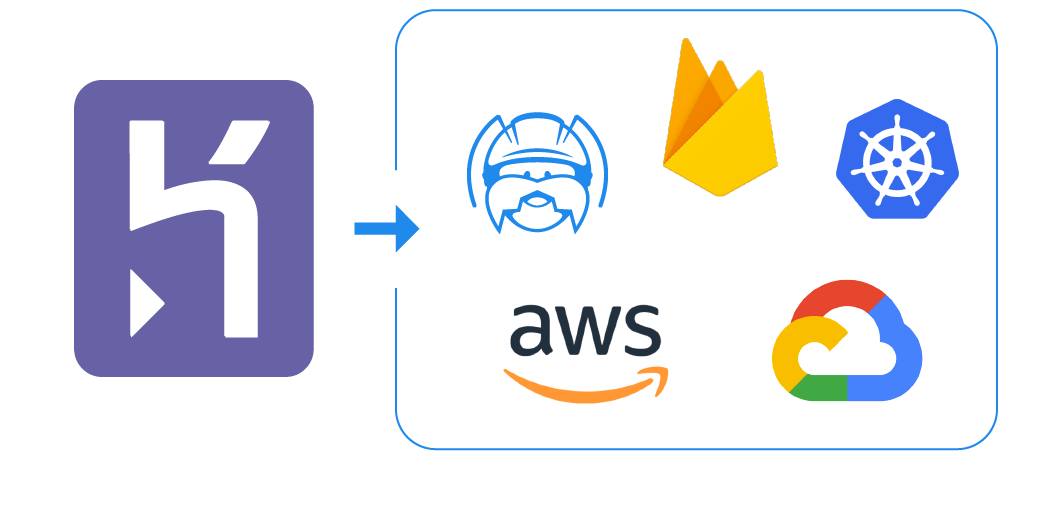 Heroku is a PaaS (platform as a service) which fulfills the requirements of cloud service provider the times. There was a hued problem about the configuring the server from scratch but when It came in the market, it gave a solution which made app development, scaling and deployment such an easy process that their services made them the well-known figure in the community of developers.
Why using Heroku?
In the field of cloud service, they have ruled for some years but in some recent times there are developers who are noticed to be searching for the Heroku alternatives. In my opinion, there is nothing that they have not done in the field of the cloud services but due to the switching of developers from Heroku alternatives, this research has been made which will let you know why are the developers switching and the benefits of switching to those alternatives as compared to Heroku.
The first thing to know is the reason of switching away from Heroku. And by doing a little research in online communities, it is found that the developers were facing these major issues.
The pricing policies of Heroku as it was getting expensive.
The problem of sleeping apps.
Heroku was increasing their prices. AS there was a term known as "dyno" which was required every time when you were scaling your application. But whenever you were scaling your application, multiple dynos were required by Heroku for providing their services. It was known that the services which Heroku was providing to its customers were backed to its AWS infrastructure which meant that they had to increase prices time to time in order to get a reasonable profit figure.
The second problem which was sleeping apps. It means that the services providers will at put your app to sleep after some time of inactivity. This was done by the service providers in order to free up some of their resources space for a temporary period of time and this was reversed whenever there was a we request made for that app which will make that app available again in 10 to 20 seconds. This was not very good for some customers which got frustrated because they were already paying high prices for getting the services.
Advantages and Disadvantages of Heroku
As everything comes with its own pros and cons, so does Heroku. Here are some of the advantages and disadvantages of Heroku.
First, the pros of Heroku:
Easy for beginners
The process of getting started with Heroku is very easy and a simple process. For beginners it is very helpful as they can setup their application in less than 5 minutes which makes them very suitable for them. The process of setting up an application is sometimes a matter of some simple GIT commands and the documentation which is provided on the official site also helps a lot in some matters.
Assistance in resolving the errors
This platform provides the users with an excellent system of errors which give a proper log. This assists them in debugging which makes it very easy for the users and without this service, it may take hours for debugging the errors.
Adding features is very easy
With Heroku, the process of adding features is very easy for the developers as it supports the different forms of add-ons which include plug-inn services. These services are taken from the databases of different service providers and you need to do nothing as Heroku will do everything for you only with some simple commands or clicks.
The process of scaling
It is very simple with Heroku as there is a term dyno which is requires when scaling some apps with Heroku in terms of vertical and horizontal scaling, you can simply do this by the command line interface provided by Heroku or some work can also be done using the web user interface.
Dedicated servers at your service
When you get the cloud platform services from Heroku, then you will cut the flexibility of building apps which will be backed by their dedicated servers so that you will not face any kind of errors while building your application.
Other services
Being one of the oldest Paas providers, it has grown in many years which means that you will get the most experienced services along with the massive numbers of articles, guides and tutorials. This will help the beginners a lot.
Free services are also offered with 512 MB of memory and 100 MB swap space which can be useful for both the beginners and the experienced developers.
Heroku offers the standard SQL which is not provided by most service providers.
There are also different pricing options which may be suitable for different kind of users ranging from $25/user/month to $80/user/month.
Now let's discuss some of the disadvantages of this service provider
Not very large as compared to its competitors
Players like AWS, Azure, Google Cloud are larger and have more scalability in comparison to Heroku.
Limitation in versatility
There are options for adding numerous features in the environment, there is one problem that everything is done by the Heroku plug-inn service which means that if the plugin is not available then you cannot add the feature using Heroku services.
Things get expensive after some time
It is very good that they are offering free tier which can be used for some limited memory but when you get out of the free tier and buy their services, it gets expensive every time you update or add some add-ons to your application.
Large scale deployments take long periods of time
In the starting of an application when the updates are smaller in size, the service provider seems to be very fast but as the app grows in size the time required increases in very fast because more dynos are required to restart for the successful deployment.
The best Heroku alternatives in 2020
Now that we have discussed almost everything about the Heroku, lets discuss something about the alternatives which the developers are choosing for replacing Heroku. These are the alternatives
Back4app
It is the world`s most popular backend as a service, service provider. This platform provides fully managed backend for the scaling of parse server applications along with featuring fully automated provisioning and 24/7 monitoring of the web-based management and tools. There are also some other user-friendly features which are the availability of support and user-friendly interface.
This service provider gives you their services without being worried about the backend management because you need to only focus on the app`s development and the service provider will take complete care of the backend. This will help you in developing your apps in very short periods of time because you will only need to focus on the basic interface of the application while the backend will be completely developed by the service provider.
In some of the past years it is noticed that they are the best in the market for the services that they are providing. They have become the best serverless backend provider of the market in the recent years with forty thousand customers worldwide who have almost more than five hundred million devices connected. This means that they are having a very competitive edge because they are dealing with almost 10 billion API requests every month.
Advantages
Like everything this service provider also has its own advantages and disadvantages. Here are some of the advantages of Back4app.
They offer an open source environment
One of the reasons of this service provider being famous is that they offer users whit open soured framework which means that a user can do any kind of updates with their application software which they want. They just need to pay for it.
Multi-Cloud
Runs on any large cloud provider. Examples are AWS, Azure, Alibaba, Google Cloud, Digital Ocean, etc.
Scaling
In your applications, you will have the option for flexible scaling which means that you do not need to worry about updating por scaling anything because they will take care of the backend, you only need to pay for the services which you are using.
Their pricing policies and free tier.
Their pricing policies are based upon the API calls which you are consuming and there are no hidden or additional charge which means that you will not have to worry about anything other than using the services. There is even a free tier which is available for ten thousand requests per month so that you will not need to spend time on writing lines of code if you are worried about the bills.
Availability for everything.
This means that there is everything available at your palm before you ask for it which will be very efficient for developing a serverless application because the capabilities are already available there.
Firebase
Firebase is designed to build and power apps like notifications and authentication for Google. It is a Backend service provider that will allow users to provide frontend services of any kind without writing server-side code. Using a simple NoSQL database, it will allow the developers to easily manage the backend storage that will also support the GUI for provisions as well as the manual entries. SSL encryption will be automatic.
Advantages
Live database
Easy to use hosting
Autonomous notifications
Very scalable applications
Free tier
No server for simple UI
Disadvantages
Proprietary technology
Runs on Google Cloud only
Difficult migration of applications
Elastic Beanstalk (AWS)
This is a tool which developers use for deploying, scaling web applications and services which are backed by different programming languages. This software tool has numerous capabilities like strong automation and the security services which are provided are also outstanding.
This service provider works on providing different deploying infrastructures which different coordinate deafferent services of the AWS. They can assist you in getting a database connected to your application, and the icing of the cake is that you can get all this done with no need of writing even a single line of code they have a very user compatible interface which will help you in designing and deploying your application and you can also use their command line interface, its up to you which environment do you want to utilize.
Advantages
Here are some of the advantage of this service provider
Secure
This service provider is the one which is truly working for the security of the content of their customers as they are backed with AWS. This means that they will receive a notification for every security update that is launched in order to keep their application secure and upgraded.
As you are working with AWS, this means that you can easily change the level of security which you are getting in your application right now, you can always opt for the level of security which you are comfortable with. And you can even create more secure environment with using the advances networking strategies
Easily configurable
Of you are in situation where you need to need to ow want to change the configuration of how your application interacts with the server, then all you need to do is to press a single click in order to add or remove the servers.
Pricing strategies
They offer different packages, some are for the short-term services and others are for longer term services, it is obvious that when you buy their long-term services, you will get some discount on your services along with some additional features and services.
Reliable upgrading
This means that they are providing you with the best reliable upgrading strategies in the market. Consider that you are upgrading, and the upgrade fails, this means that your application will not totally crash, it will go back to the pervious state where you can tey applying some other upgrading strategies.
Easy working environment
Elastic Beanstalk is integrated with Aws to provide users with some of the best flexibility services in the market which means that you don't need to do everything by yourself, but you can always use or create your own deployment scripts if you want to dig deeper in the Command line interface method.
Disadvantages
Along with all these advantages of the Elastic Beanstalk here are some of the disadvantages of this service provider which are discussed here.
The performance monitoring strategies are not so good.
One major defect in this service provider is that there is no assistance for the bug detection and the application performance monitoring which means the competitors are stronger in this field.
Not easily understandable
While it seems to be very useful for the senior developers, it is still very difficult for the beginners to understand because there are a number on configurations.
Easy working environment
As the working environment is very flexible and there are many ways of making upgrades, this means that at some point you may lose the track of all your previous upgrades which may be bad in some cases for future upgrades.
Complex learning
When you are getting the services from Elastic Beanstalk, it is obvious that you are getting a lot more features than the other competitors but at the same time you could be the customer which do not need this much number of features, and in order to learn to use each one of them, you will need to get familiar with some important terms which may take some time. For beginners this is not a suitable thing.
Performance as compared to the competitors
If you compare the CPU performance of the competitors with the same services, there is a significant downside which is visible as the CPU performance of the Elastic Beanstalk is not very good.
Google app engine
It is a Platform as a service which is provided by google. The services here are almost same as Elastic Beanstalk which allow you to deploy scalable applications, you can build and develop these applications along with mobile backends. Many programming languages are supported by this service provider which are also mostly related to google platforms like google cloud platform with different functions and storage databases.
IT is a fast yet easy solution for many people but at the same time their services are mot as cheaper. The pricing strategies are reasonable as they are providing many services in them and there is a free tier option also available. This can be greatly utilized for smaller projects as it also has almost all features which include scaling and upgrading. There are also integration options available with different google platforms.
Advantages
Usage
The advantages of this service provider are most obvious because it is hosted and provided form google which means that there will be all kinds of compatible situations with Google's services. Using it is also very easy as compared to the Heroku and other PaaS platforms and there are options for easy deploying which is a great thing for the beginners.
Pricing
As this service provider offers a free plan which has all the features including 28 frontend instance hours in one day and 9 backend instance hours. There is cloud storage of 5 GB, 1000 search operations per day with 100 emails and 10 MB searching indexes per day. Moreover, all of the Google`s services are available at a single place.
Disadvantages
System is not kept up to date
There are some disadvantages which are present in this system. The first thing is that it is not considered by google to be a complete and core system that is why, they are not working on updating it with time.
High prices but there are still flaws.
The prices are a bit reasonable for the services that they are giving with the App Engine but for some people it is not justifiable as there are still some flaws. Even the paid versions lack the support for the new users which is very bad sometimes. And there is no support od SQL database which means that you need to use Google`s own cloud database.
Dokku
It is like a mini Heroku which is Docker powered that comes with almost 100 lines of Bash. It is similar to Heroku tool that will make it easier you develop complex apps and deploy by only using Git repository. It is the smallest implementation tool for PaaS. Heroku is directly supported by Dooku that will allow users to transit between apps without any issues as well as give numbering to their plugins for various data stores and components. It has various amazing options to control your server that makes a fast and cheap option to utilize.
Advantages
Simple to use
Free
Deploy GIT
Powered by docker.
Disadvantages
Learning curve is steep
Beginners may find it complex.
Comparison Table
| | | | | | | |
| --- | --- | --- | --- | --- | --- | --- |
| Features | Back4app | Elastic Beanstalk AWS | Google app engine | Dokku On Digital Ocean | Firebase | Heroku |
| Pricing | $5 per month lowest | $0.013 per hour | Visit Google for estimate | $0.015 per hour | $25.00/month | $0.05 per hour |
| Required DevOps engineers | No | Yes | Yes | Yes | No | No |
| Complexity | Low | High | Medium | Medium | Low | Low |
| Advanced features | Yes | Yes | Yes | No | Yes | Yes |
| Auto scaling | Yes | Yes | Yes | No | Yes | Yes |
| Fast Deployment | Yes | Yes | Yes | Yes | Yes | Yes |
| Framework | Open source | Open source | Open source | Open source | Proprietary | Proprietary |
| Regions | Multiple |  Multiple |  Multiple |  Multiple |  Multiple |  Multiple |
| Support | Yes | Yes | Yes | Yes | Yes | Yes |
Conclusion
This is a very important step in application to select a right cloud service provider. If you are looking to but some services for a small level personal use or you are a team of new developers, then you should make your decision by reading the article above which has elaborated almost every advantage and disadvantage of every trending tool on the market right now.
This will not only help you in making some good use of the money which you are spending. AS after reading the article you will be well aware or the fact that which provider is fulfilling your needs in the best possible way at the best prices.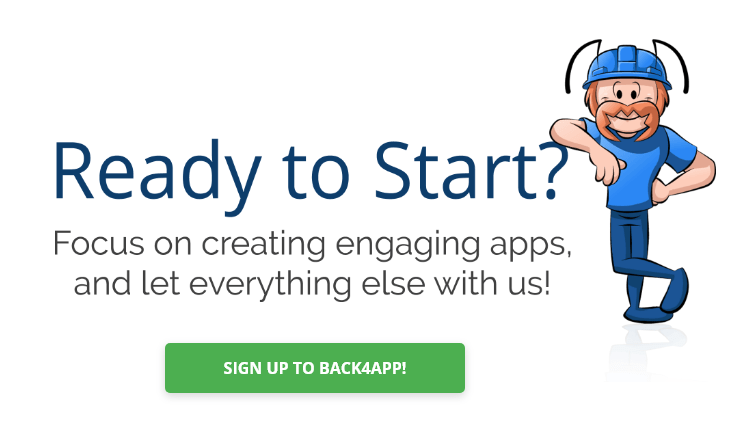 What is Heroku?
Heroku is a PaaS (platform as a service) that makes app development, scaling and deployment such an easy process.
What are the pros and cons of Heroku?
The advantages are:
– Easy of use
– Scalability
– Managed service
The disadvantages are:
– Price goes up pretty quicky
– Sleeping apps

What are the best Heroku alternatives in 2020?
– Back4app
– Firebase
– AWS Beanstalk
– Dokku
– App Engine