The best Heroku alternatives in 2021
Heroku is one of the novel providers of Platform as a Service, also known as PaaS. Before the emergence of cloud services, developers are compelled to build and configure backend servers independently. They also have to deal with the limitations of shared hosting and the challenges of scaling the backend.  In fact, the challenges of cloud hosting and deployment were overwhelming for developers.  However, Heroku's PaaS brought much-needed relief for developers, and the demand for  PaaS surged like wildfire among developers.  
Heroku is undoubtedly an industry leader. Despite the fast-paced change in technology, the company is still a pacesetter in the commercial cloud service industry. Over the years, PaaS service from Heroku has been a bedrock for many technology companies. However, other companies offering similar services as Heroku have emerged over time. That is why many developers are researching alternatives to Heroku.
This article explains the reason why developers are keen on alternatives to Heroku. We shall also explore various alternatives to Heroku with a focus on each platform's strengths and weaknesses. 
Why Search for Heroku Alternatives?
The main reasons why developers are researching for Heroku alternatives are the challenge of high costs and sleeping apps. Let's take a look at these issues one after the other.
Limited Datacenter Locations
Heroku has only two options for application deployment:
USA – North Virginia
Europe – Ireland
For more information about Heroku's regions, please refer to this StackOverflow post. Depending on your region and how low you need your latency to be, it may be a limiting factor in using Heroku.
High Costs
The cost of Heroku can be on the high side when you need to scale your cloud service. Heroku charges users based on the number of dynos they use. Unfortunately, the cost of using more dynos increases significantly as an app starts scaling.
The issue related to the high costs of scaling apps on Heroku is a significant concern about the Heroku cloud service. However, the downward review of the cost of a cloud service is a delicate issue. For instance, Heroku incurs service costs because it uses the third-party AWS infrastructure to deploy apps. So, a downward review of service charges may undermine the profitability of the company.
Sleeping apps
Although Heroku offers a free tier, it does come with limited resources and the challenge of the app "going to sleep". After a period of inactivity, the app sleeps and becomes unavailable until the next request wakes it up. Heroku put apps to sleep to save server resources, but this state delays the app response by up to 20 seconds.
This feature is detrimental to both casual and professional developers who use the free tier to test apps and evaluate Heroku. Other users are compelled to upgrade to a premium plan where the price increases significantly as the app scales.
The Benefits of Heroku
Ease of Use: It is relatively easy to get the Heroku platform up and running. In fact, it takes less than five minutes for a complete beginner to set up an app on Heroku. The developer often needs to run a couple of Git commands to bring an app online on this platform. Heroku also has extensive documentation that serves as a step-by-step guide.
Error Log: Heroku displays a standard error log when a deployment fails. Most other platforms do not have this feature, making it challenging to troubleshoot failed installations. In essence, app deployment and debugging are easier on Heroku compared to other Platform as a Service.
Extensive Add-Ons: Developers on Heroku can access a wide array of services and plugins ranging from database to mail functions. Heroku can inject these add-ons into instances on the fly, negating the need to install services manually.
Scalability: Heroku allows its users to scale their apps quickly. The scaling app procedure requires a mere increase in the number of available dynos for an app instance. Heroku provides a web user interface and a command-line tool for scaling apps without hassles.
Dedicated Server: Heroku users can host apps on dedicated servers that offer standby server resources for apps. This reliable server option guarantees resource availability, preventing issues like "out of memory" failures while deploying apps.
Vast Experience: Heroku is among the pioneer PaaS providers with an excellent reputation among developers for its reliability. Besides, Heroku provides extensive materials such as guides, articles, and tutorials designed for new users and experienced developers.
Free Plan: The Free plan of Heroku offers a single dyno, 100-megabyte swap space, and 512MB RAM. This plan is suitable for casual developers and others who like to evaluate the platform.
SQL Offerings: Heroku users can access regular SQL, a feature that is not available with most PaaS providers. 
Pricing Structure: The pricing structure of Heroku is located within the Salesforce App Cloud. The Force.com Enterprise App plan costs $300/user/yr., while the Force.com App Bundle costs $960/user/yr. However, the free tier is available for every plan.
The Demerits of Heroku
High Costs: The costs of using Heroku mounts up quickly after upgrading from the free plan. Apart from the primary Heroku services, the add-ons are costly as well.
Relatively Small: Considering competitors such as Google and AWS, Heroku is a smaller PaaS provider.
Limited Flexibility: Developers that want to build a customized production environment would experience lots of limitations with Heroku. For instance, libraries and services can only be installed through Heroku plugins. So, it would be a challenge using a service that has no Heroku plugin.
Slow Successive Deployments: The initial procedure for starting Heroku is quick and seamless. In fact, the first few successive deployments are also fast. However, the subsequent deployments of larger apps are sluggish. The dyno takes the app offline by restarting it before activating the update. So, a few seconds of the application runtime is lost.
The Alternatives to Heroku
Many companies that offer similar services as Heroku have emerged over the years.  We shall discuss the top 5 alternatives o Heroku. These companies are Back4app, Google app engine, elastic Beanstalk, Firebase, and Dokku on Digital Ocean. 
Vendor
Category
Cloud
Pricing
Back4app
BaaS
Multi-cloud
Free Tier
Paid plans at 5/mo
Firebase
BaaS
GCP
Free Tier
Paid plans over a pay as you go model
App Engine
PaaS
GCP
Free Tier
Paid plans over a pay as you go model
AWS Beanstalk
PaaS
AWS
Free
You pay for other AWS services
Dokku
PaaS
Multi-cloud
Free to download
You pay for the cloud hosting
Want to know more? Please check a detailed comparison below:
Back4app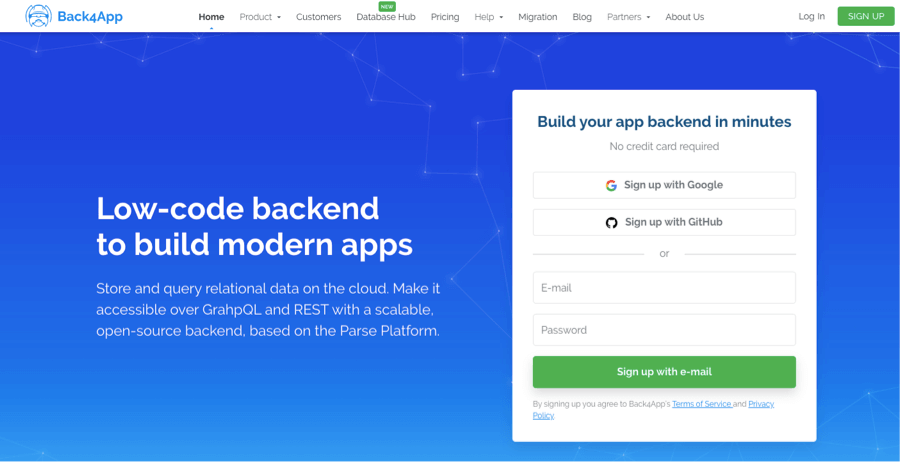 Back4app offers Backend as a Service, which is also known as BaaS. This cloud service is based on Parse and other popular open-source technologies. Today, Back4app has emerged as one of the top open-source backend providers, offering a fully managed backend service. Developers on Back4apps enjoy autoscaling, automatic provisioning, around the clock monitoring and alerts, back up and recovery, analytics, among other useful features. 
For instance, the platform provides a more intuitive app dashboard, technical support, and serverless approach to deploying and scaling the backend.  Developers on this platform leverage its serverless structure to focus more on development assignments than managing server hassles. Therefore, they can develop/scale apps faster and create functional backend without writing a single code. 
With a vibrant community of thousands of developers developers, Back4app is the largest serverless cloud infrastructure provider for application hosting. The robust cloud infrastructure of Back4app connects million of devices and serves over a billion API requests every month. The capacity to drive the development of scalable and extensible gives Back4app an edge over competitors.
Core Features
Scalable Database (NoSQL or SQL)
APIs (Graphql or REST)
Authentication
Notifications
File Storage
The Benefits of Back4app
Open-Source: Back4app cloud infrastructure is designed with Parse and other open-source technologies that create value for developers.
Serverless Architecture: Unlike developers using PaaS, Back4app users don't have to bother about server installations or administration. The DevOps team of the company takes care of all the server infrastructure management hassles.
Automatic Scaling: Back4app scale apps automatically and on-demand, so you don't have to bother about scaling manually when your app users increases. This approach enhances the cost-efficiency of the Back4app platform because you only pay for the server resources you use.
Enhanced Availability: Back4app is designed as a serverless platform that provides a high level of fault tolerance. Therefore, apps hosted on the platform enjoys enhanced availability out of the box.
The Pricing Structure: The pricing model of Back4apps depends on the number of API calls. Given the fact that the fees are prepaid, users don't exceed their budget. App functions can run at milliseconds and a few seconds concurrently without attracting additional charges.
Free Plan: Back4app offers a free plan which developers can use to build and deploy functions. The free tier is packed with a generous 10,000 API requests per month.  
Firebase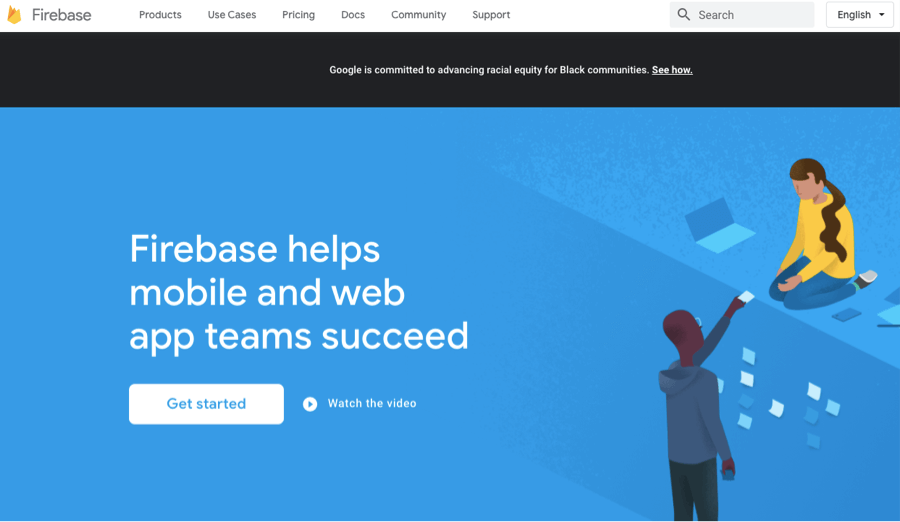 Firebase is a Backend as a Service featuring lots of useful features, including automatic SSL, authentication, notification, among many others.  It allows the developer to create several front-end features without writing a single code. It also provides a simple GUI-enabled NoSQL database that takes care of the complicated procedure of creating an app backend. 
Firebase provides APIs that leverage OAuth login to authenticate users through Facebook, Twitter, Google, and many others. It has in-built support for Google Analytics and AdSense. Therefore, developers do not need to use SDK or libraries to add analytics or advertising features to apps. Firebase is known for the impressive quality of updating events across all connected devices instantly. The platform an excellent choice for creating web and mobile applications, thanks to its JSON-powered database,
Firebase supports Android and iOS, making it an excellent platform for creating native mobile apps and web-based components. The latest Firebase hosts on Google Cloud Infrastructure allow seamless access to cloud storage, push notifications, and other useful services. 
Core Features
Realtime Databases
Scalable Hosting
Analytics
Machine Learning
Authentication and Notifications
The Benefits of Firebase
Realtime Database: The use of a realtime database is one of the most impressive Firebase platform features. It connects the client through web sockets faster than HTTP, making it easy to sync multiple data with a single connection. This feature is excellent for real-time authentication and for apps that use real-time communication.
With the realtime database, the user instantly saves, retrieves, and syncs data from the NoSQL database. This feature makes it easy to implement Oauth2 support for Firebase apps
Impressive Hosting: Firebase provides top-notch cloud hosting for static files and gives access to an HTTP/2 enabled global CDN service.
Automatic Notifications: Firebase offers free notification services powered by the Firebase Cloud Messaging (FCM) technology and its SDK. It allows mobile developers to automatically send targeted user notifications to mobile devices by syncing two systems through automatic notification, making manual messaging unnecessary.
Develops Scalable Applications: Developers can build highly scalable applications by treating data like streams, minimizing network resource usage.
JSON Advantage: The JSON-enables database makes Firebase is an excellent choice for creating web and mobile applications.
Free Plan: The Spark Plan is Firebase is free. It can be used to evaluate the platform and to develop personal apps.
Serverless UI: With Firebase, you do not need server access to run an app with a simple user interface. 
Demerits of Firebase:
Vendor Lock-In: It is almost impossible to migrate your apps from Firebase without recreating it from scratch. Therefore, you have to take your time to ensure Firebase is the right platform for you before deploying your apps on it.
Server Limitations: The fact that Firebase hosting can only support static files such as images, CSS, HTML, etc., is a significant drawback. This makes it impossible to run server-side scripts in your server instance. However, Google provides a "Blackbox" as an alternative, but it still limits the way developers control backend operations.
Unpredictable Costs: It's relatively easy to overshoot your budget once your app starts scaling.
Google App Engine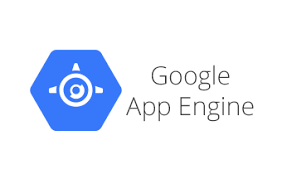 Google, the search engine giant, also owns and operates a Platform as a Service known as the Google App Engine.  It a platform for developing and web apps and backends for mobile apps. The platform supports Java, PHP, and Python programming languages.  The Google App Engine is an integral part of Google Cloud Platform, offering Cloud Functions, Storage/Databases, Compute Engine, Container Engine, Container Registry. 
Google App Engine offers an easy to use platform with costly fast servers. There is a free tier that is great for new developers that want to create personal projects. Features of this cloud service include autoscaling, creating new server instances on the fly, and the dynamic handling of availability. It also integrates seamlessly with Google Apps using the Google Cloud Data Store.
User ratings show that the Google App Engine performance is impressive and the services are reasonably priced.
Core Features
Popular programming languages
Fully Managed
Application Versioning
Application Security
Robust Ecosystem
Advantages of Google App Engine
Gateway to Google Services: Google App Engine serves as a gateway to the entire suite of Google cloud services, which is beneficial to app developers.
Asynchronous Tasks Advantage: It is easier to run asynchronous tasks on Google App Engine compared to Heroku and other competitors.
The Google Cloud Infrastructure Advantage: Given that Google App Engine is hosted on Google Cloud Infrastructure, one would expect a better uptime than competing platforms like AWS.
Easy Deployment: Both experts and beginners can deploy apps on the Google Cloud Engine without hassles.
Automatic Scaling: The automatic scaling features of the Google App Engines makes the procedure for scaling apps seamless and hassle-free.
Free Plan: The features packed in the Google App Engine Free Plan are adequate for learning and building simple personal apps. The features include 5 GB Cloud Storage, 1 GB of egress/day, 28 front-end instance hours/day, Nine backend instance hours, 10 MB search indexing, Shared Mem cache, One thousand search operations per day, and A hundred emails per day.
Easy Administration: Developers can access all the Google services from a single platform, making the procedure for managing services hassle-free.
The Demerits of Google App Engine
Platform Future is Uncertain:  Given that the Google App Engine is not a part of the Google core products, the future of the platform may be uncertain. Moreover, Google has a reputation for switching technologies over time. 
Costs Are Not Predictable:  The platform's pricing structure makes it challenging to predict the cost of using Google App Engine. For instance, the prices include varying amounts for front-end instance, database storage, and reads and writes on the datastore. Experts think this pricing structure is exorbitant; a major player like Google should not be charging for data reads and writes. 
Geographical Support Missing: Although the Google App Engine has been in operation for years, it still lags behind the top players in regional support. This gives the impression that Google is not ready to give the top players such as Heroku and AWS a run for their money.
Support Issues: Developers that use the paid service of Google App Engine finds the platform's support services unimpressive.
SQL Database Missing: Google App Engine does not offer an SQL database option. Instead, it only features support for the Google NoSQL databases.
Elastic Beanstalk (AWS)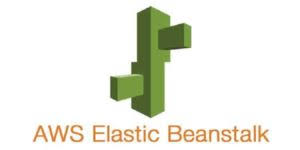 Elastic Beanstalk (EB) platform is designed as a multi-language DevOps tool for deploying and scaling web apps and services.  The supported programming languages include Python, Java, Node.js, .NET, PHP, Ruby, Docker, and   Go.
Some of the selling points of Elastic Beanstalk include security, automation, and customization flexibility. EB is a service for deploying infrastructure that manages various AWS services such as Simple S3, EC2, Elastic Load Balancers, auto-scaling, CloudWatch, and Notification Service (SNS).
EB is an excellent choice for creating an RBS database tier that connects with an app.  The best part is that you don't have to write a single code because it provides a CLI tool and a management dashboard for configuring the deployment environment. 
AWS Beanstalk Core Features
Multiple programming options
Monitoring
Scaling
Compliance (ISO, PCI, SOC 1, SOC 2, and SOC 3)
Flexible
The Benefits of Elastic Beanstalk (AWS)
Modify Deployment Configurations Easily: It takes a simple configuration change to add more servers to your cloud service. The same procedure applies when you want to delete servers or migrate from nano instances to micro instances.
Top-Notch Security: The platform consistently provides the latest security updates. So, you know when it's necessary to redeploy your app on the latest upgraded systems.
Multiple Upgrade Procedures: Users have access to various procedures for performing upgrades. Moreover, when an upgrade deployment fails, it automatically reverts to the most recent stable one.
Cost-Efficiency: EB offers many types of service options that allow you to make the best use of the instances you purchase. If you are considering using AWS for a long time, you can make considerable savings by purchasing reserved instances.
Configurable Security: Since all cloud services do not require the same security level, EB gives you the flexibility to set the security level you want. The platform provides access to advanced tools for enhancing security on the network and application access levels.
Flexibility: Many AWS services are integrated with Elastic Beanstalk, making deployment seamless for developers. However, the program also allows users to create their own custom deployment script to use with the EB command-line interface.
Demerits of AWS Beanstalk
Inadequate Performance Monitoring: the debugging and application performance monitoring feature is weak compared to other platforms. Also, it lacks comprehensive documentation in this respect.
Steep Learning Curve: Although there are many sleek video guides on using AWS, the many configuration options make it difficult to understand when compared to competing platforms. With the sheer number of features on the platform, it may take a week to grasp EB's basic elements.
High Cost of Scaling: Elastic Beanstalk charges users based on resource usage. This cost can add up fast as your need for more server resources increases.
Deplorable CPU Performance: The CPU performance of Elastic Beanstalk is inferior compared to competing platforms.
Complicated Procedures: Users can easily get overwhelmed and lose track of procedures due to multiple methods of handling configurations.
Dokku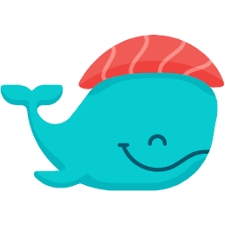 Dokku is often referred to as a Mini Heroku that is powered by Docker.  It is more or less a Heroku clone designed to deploy complex apps through the Git repository.  Dokku is the smallest PaaS platform in existence, consisting of about a hundred lines of Bash script. Some of the noteworthy features of Dokku is its support for Heroku build packs. In essence, it handles the migration of Heroku apps without hassles.  It also features plugins for datastore other services.  
One of the best ways to use Dokku is to install it on the DigitalOcean platform. It allows you to deploy and manage apps on your own server in a similar fashion as Heroku. DigitalOcean provides fast and cost-efficient servers, giving you the flexible control you need to efficiently manage your server. DigitalOcean even provides a one-click app for creating Dokku Droplets on its servers. So, you can create your Dokku-powered app backend in just minutes.
You can save lots of time using the pre-packaged Doku image on DigitalOcean because it negates the hassles of manual installation and configuration.  It sets up a Dokku server in your primary domain and adds a static web interface.
Core Features
Git deploys
Downloadable
Docker based
Customizable
The Benefits of Dokku
Its Simple: You can get Dokku up and running on DigitalOcean without wasting time or fussing with configurations. It takes just a few clicks, and your Dokku server will be up in less than a minute.
Open-Source: Dokku is built on open-source technology such as the Heroku Build Packs.Developers using Dokku enjoy technical support when they deploy it on DigitalOcean.
Docker Support: The platform is driven by the Docker mini Heroku build pack
It's Free: Dokku is entirely free. However, you would have to pay for the DigitalOcean Servers. But there are no recurrent costs besides the price of hosting.
Git Deployment: With Dokku, developers can deploy their apps directly from Git without hassles.
Demerits of Dokku
Needs Some Server Experience: Since you would be running Dokku on your own server, you would need some server management experience. For instance, you may have to modify nginx, configure plugins, server debugging, and many more.
Not Beginner Friendly: Dokku's use of Docker is an excellent choice, but this makes the installation procedure more complicated for beginners.
Steep Learning Curve: Dokku demands that you handle various setup and configuration using the command-line interface. You will also be installing plugins that require root access to the VPS server. Therefore, it has a steep learning curve compared to other platforms like Heroku.
A Final Note
Choosing the right cloud service for an app project is important because a wrong choice can be a costly mistake. The right cloud service provider goes a long way in driving the success of an app development project. With this article, development teams make a comparative analysis to select the best cloud service for their project.
Hope this article has been helpful. Do you need more information on enhancing app development procedures? Check this article below.
FAQ
What is Heroku?
It's a PaaS owned by SalesForce and used to accelerate app development.
Why Search for Heroku Alternatives?
– Limited Database Locations
– Cost
– Sleeping Apps
What are the best alternatives to Heroku?
– Back4app
– Firebase
– AWS Beanstalk
– App Engine
– Dokku