Hostgator vs Heroku – Which is the best?
This article will explore the differences and similarities between Hostgator vs Heroku. It will cover the features and pricing structure of each provider.
Several cloud implementations like Heroku and AWS offer free or paid web hosting directly from their platform, allowing developers to build, manage, and publish their apps entirely on the cloud.
This has its own advantages, like absolute control over the website, full transparency, and no restrictions on what you can upload. While it seems like a massive task, hosting your own website comes with a relatively gentler learning curve compared to some other tasks.
However, less technically-inclined people rely largely on shared hosting service providers like HostGator and Bluehost.
These providers are an economical alternative and eliminate the burden of having to learn a new skill and offer a variety of features like customizable resources based on performance, enhanced security, etc.
If you are looking for a hosting provider for your upcoming project and wondering about using a shared hosting service or hosting on dedicated servers, continue reading the following post to know more about the features and benefits of each platform.
By the end of this post, you should be able to make an informed purchase decision.
What is HostGator?
HostGator is one of the most popular web hosting providers in the world, offering a wide range of services including shared, reseller, dedicated, and virtual private web server hosting.
In addition to website hosting, it also offers a selection of powerful tools including a website builder and e-commerce tools.One of the main reasons behind the popularity of HostGator is its customizable and affordable plans.
Small and medium businesses can select a plan that matches their requirements and avoid overpaying for resources they will not use. Each plan comes with security, storage, and bandwidth features built into it.
HostGator features
Despite being on a shared server, HostGator keeps website data private with the help of VPS or a virtual private server.
The shared server is virtually divided into sections using software configurations, which keeps individual website data separate without having to create a dedicated server.
Dedicated and shared servers
Depending on the needs of your website, you can select from shared or dedicated servers. Shared servers more than do the trick for SMEs, allowing them to cut the costs by sharing network resources.
For enterprise websites getting high traffic visits, you can get dedicated servers so that you do not have to share and compete for the network resources.
Bandwidth and disk space are unmetered on HostGator, meaning that customers are not charged according to bandwidth usage and the service provider does not cap how many resources a website can handle.
However, there are certain hidden charges and webmasters are suggested to read the terms and conditions carefully.
HostGator pricing
HostGator offers a wide range of pricing tiers based on the type of web hosting, allowing customers to choose a plan that matches their exact needs. The following is a brief introduction to their pricing schemes.
Shared web hosting: Three tiers starting at $10.95 for a single website and going up to $16.95 for unlimited websites and a free SSL certificate among other features
Website builder hosting: Drag and drop e-commerce website builder and hosting offered at three tiers, starting at $9.98 for 3-product stores and going up to $24.98 for unlimited product stores.
Optimized WordPress hosting: Advanced security websites, offered at 3 tiers, i.e., Standard, Business, and Pro, starting at $14.95 for 1 site with 100k visits per month and 1 GB backups, going up to $91.95 for 20 websites at unmetered bandwidth.
VPS hosting: Dedicated functionality and scalable hosting starting at $19.95 and going up to $149.95
Dedicated server hosting: Dedicated and semi-managed server hosting starts at $179 and goes up to $289 per month
What is Heroku?
Heroku is one of the oldest cloud platform-as-a-service implementations of its kind that offers a wide range of tools for webmasters and app developers to build, test, and deploy modern apps on the cloud. It supports almost every programming language including Go, Ruby, PHP, Python, Java, Scala, Node.JS, etc.
PaaS implementations like Heroku eliminate the burden of having to create and maintain hardware, servers, and backend infrastructure. Heroku for web hosting is another option available at the platform.
With Heroku handling the backend, developers and webmasters can focus on improving the code and building the core of the application.
Heroku provides a wide range of tools, workflows, and services dedicated to improving developer productivity, allowing organizations to reduce the time to market.
Heroku features
Heroku Runtime: In Heroku, developers can create and run their apps in dedicated Linux-based containers called dynos. Each dyno is equipped with its own fully managed runtime software. Developers simply deploy their code to build a system, which produces an executable application.
Developer Experience: DX is an app-focused method for software delivery that eliminates the burden of creating and managing infrastructure, allowing developers to put their efforts into creating and delivering apps continuously.
Data services and ecosystem: With Heroku Elements, developers can customize and extend the functionality of their applications with the help of Buildpacks and Add-ons. By default, Heroku offers free data service Addons, i.e., Redis, Postgres, and Kafka on Heroku.
Heroku pricing
Heroku offers multiple pricing tiers including a free tier depending on the type of project and the number of resources (isolated Linux containers) you need to host your web deployment.
Free: For personal projects and non-commercial apps, 550 to 1000 dyno hours per month
Standard: For business-focused apps and APIs, starting at $25 per dyno per month
Performance: For high-traffic, low latency apps and APIs, starting at $250 per dyno per month
Private: For apps requiring network-isolated, private data services, custom pricing.
Heroku vs Hostgator
Hostgator
Heroku
Overview
Provider of affordable and secure web hosting.
Platform as a service solution from Salesforce.
Year of Foundation
2002
2007
Focus
Non-tech users
Developer-centric
Core Features
Shared hosting
Website builder
WordPress hosting
Container platform
Managed databases
Logs
Free Tier
No
Yes
Pricing
Starts at $2.75/month
Starts at $7/month
Featured Clients
According to Enlyft here are some clients.
O'Connor & Drew P C
Altura Consulting Pvt Ltd.
Bista Solutions Inc
Litcharts
PensionBee
DrivenData
Advantages
Uptime guarantee
Free SSL certificate
Easy of use
Supports sophisticated projects
Flexibility
Multiple programming languages
Conclusion
Shared hosting has its own set of advantages that can be useful for non-tech savvy people who are just beginning their journey in the digital space.
Eventually, if the demand for resources increases with increased traffic, you might want to consider investing in dedicated servers to take advantage of the full capabilities of the server.
If you are unsure about which route would be the best for your project, consider getting in touch with the experts at one of the leading app hosting companies and discuss your requirements. The professionals there will assess your needs thoroughly and suggest you the best software solutions for your project.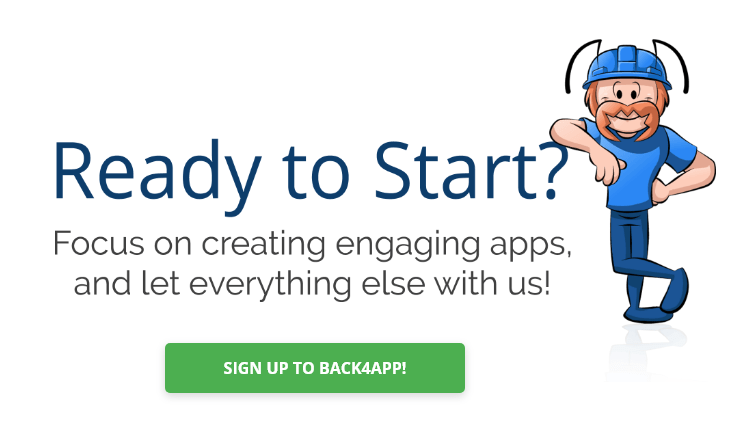 FAQ
What is Hostgator?
Provider of affordable and secure web hosting.
What is Heroku?
Platform as a service solution from Salesforce.
What are the differences between Hostgator and Heroku?
– Hostgator focus towards non technical users
– Heroku focus towards developers
– Hostgator features include webhosting, site builder, and WP hosting
– Heroku features include a container platform, managed DBs, and logs
– Hostgator pricing starts at $2.75/month
– Heroku pricing starts at $7.00/month