Top 10 IaaS Providers
Infrastructure as a Service (IaaS) is a preeminent cloud computing model known for its outstanding characteristics. The latest report of Allied Market Research forecasts that the market size of IaaS would be around 201.83 billion USD by 2027.
However, the market value of the Infrastructure as a Service industry was only 38.94 billion USD in 2019. This study shows a boost in the consumption of IaaS platforms.
Although many developers are already using the IaaS platform, but there are still numerous people who want to explore more about IaaS. So, if you also want to know what is IaaS, its advantages, and the best IaaS providers, then read this article thoroughly.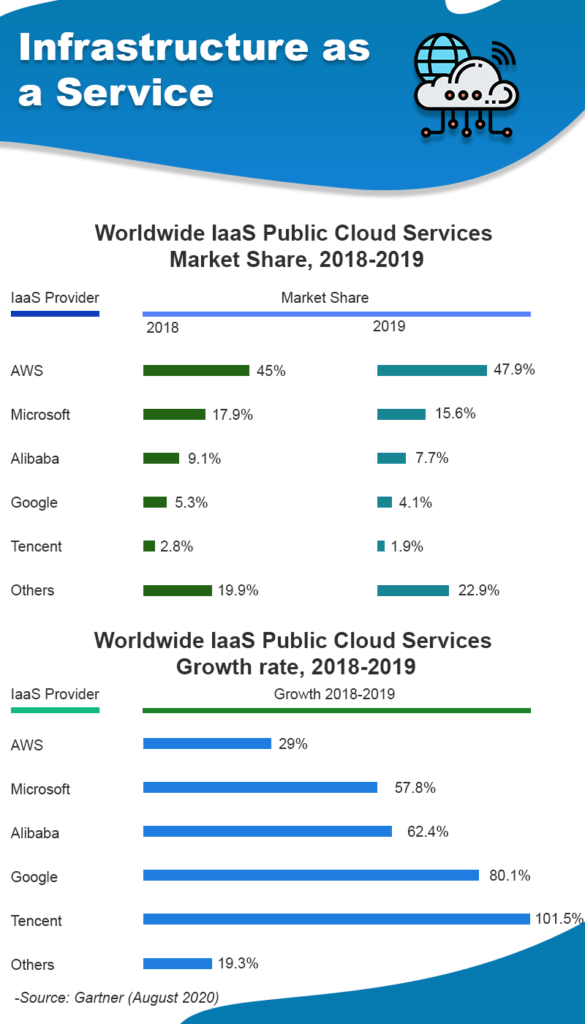 What is Cloud Computing?
To grant extensible resources, instantaneous creativity and scalability, the supply of estimated services through the internet is known as Cloud Computing. These services consist of storage, servers, databases, analytics, intelligence and networking etc. Google Cloud, Amazon AWS, Alibaba Cloud and Microsoft Azure are the major cloud computing service providers.
The main cloud computing vendors divide these services into different models. Withal, the core cloud computing models are the following ones:
What is IaaS?
This form of cloud computing supplies IT infrastructure, including basic storage, servers, compute, virtual machines (VMs) and network resources to the end-user through the internet.
Indeed, this model enables the users to obtain on-demand services by using pay-as-you-go pricing structures. Moreover, it is also easy to shrink and extend these IT infrastructures when businesses use the IaaS platform.
In the same token, with more than a 32% share in the cloud market, Amazon Web Services (AWS) is considered a leading IaaS provider. Microsoft Azure, IBM Cloud, Google Cloud and Oracle Cloud Infrastructure are also trustworthy IaaS vendors.
What are the Advantages of Using an IaaS Platform?
Here are the core advantages of using the IaaS platform:
Saves Time & Cost
With IaaS, companies don't need to worry about the physical set up and maintenance of IT infrastructure and hardware because vendors take care of it. This feature of Infrastructure as a Service saves a lot of time of businesses that companies invest in hardware maintenance. Furthermore, IaaS also enables companies to focus more on the core services.
Similarly, IaaS also reduces the expenditures of companies that they consume on the purchase and maintenance of hardware. Pay-as-you-go models of different IaaS vendors also permit you to only pay for what you use. In this way, IaaS providers only charge when you use their services according to your requirements.
Scalable
Like the other cloud computing models, IaaS is also very scalable. Undoubtedly, it grants businesses to shrink or expand the services according to the needs. Likewise, if you are a startup or a small company, you can use the limited features of IaaS. But after the passage of time, when you extend your business.
Then, you have a chance to scale up these facilities according to the demands of your venture. Definitely, IaaS also allows you to reduce the features if you are shortening the project.
Fast Development
Infrastructure as a Service platforms are also popular because of their fast development aspects. Especially it takes only a few seconds when you need to deploy your data compared to in-house cloud solutions. Moreover, this quick development process also improves the time to market your application. Definitely, with fast marketing, it is also effortless to beat rivals.
High Availability & Recovery
High availability is another exciting advantage of using IaaS. Most of the IaaS plans are packed with Business Continuity (BC) and Disaster Recovery (DR) properties. However, disaster recovery plans are high-priced ones. It is also hard to find them with both DR and BC properties.
IaaS vendors offer both of these services with a low price tag. Indeed, it is quick to recover data with IaaS. Even IaaS doesn't hurt the business continuity in case of server downtime.
Security
IaaS providers don't only provide enough security for data centres to protect physical infrastructure but also offer virtual safety. For example, IaaS uses intrusion detection software and patched systems with VPNs and WAN connections to safeguard data while caching and transmission. These acts definitely assist in improving security while using IaaS platforms.
Improves Focus
Do you not want to waste your time and energy on small technical matters? And want to focus more on your core business goals? If yes, then you should pick IaaS. Definitely, IaaS platforms take care of all infrastructure related issues from hardware to app deployment. That's why businesses get enough time to shift all of their energies and focus on major organizational objectives.
Top 10 IaaS Providers
Here are the best ten IaaS providers.
Provider
Famous Clients
Highlights
Trustradius Score
AWS
Netflix
LindedIn
ESPN
Largest and most used platform
8.6
Google Cloud
Verizon
SAP
Intel
Best for Big Data
8.7
Azure
eBay
Boeing
BMW
Best for the enterprise
8.4
Digital Ocean
Accenture
BlaBlaCar
Stack
Best for high-bandwidth applications
7.9
Linode
RT Analytics
Macrometa
TugBoat
Cheap and reliable
8.6
Vultr
Not found on website
Cheap and reliable
7.3
Alibaba Cloud
Air Asia
Ford
IHG
Best for China
7.0
IBM Cloud
American Airlines
UBank
Eurobits
Best for the enterprise
8.0
Oracle Cloud
Brother
Core Logic
Dow Jones
Best for Oracle products
8.3
Rackspace
Aeromexico
Wyndman
Delmar Cargo
Ideal for multi cloud deployments
9.1
Serverspace
eSolutions
Empresa Pi
Inverbots
Cheap and reliable
N/A
Keep reading to know more about each platform.
1. AWS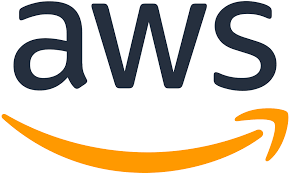 Amazon is considered one of the dominant IaaS providers because of its market value, consumption and versatile IaaS products. Indeed, Amazon Web Series has clients from more than 190 countries of the world. In addition, it exists in 21 different regions all over the world along with 66 availability zones to improve reliability.
AWS as an IaaS platform provides high-end APIs to manage the low-end tasks related to servers, including physical computing, data distribution etc. As a result, you will not have to interact with the infrastructure directly so you can save your time.
Core Features
Identity & Access management — Amazon Web Services provides the feature of IAM where you can manage all the users of your team. You can assign permissions to users according to their role in the team, so they are able to perform their own duties only.
AWS Free Tier — Amazon Web Services provides a Free Tier service for new customers to get hands-on experience. It helps the customers to learn before they start spending money on the IaaS services of Amazon Web Services.
Elastic Load Balancing — Amazon Web Services provides the feature of load balancing. It helps the application traffic to be distributed on multiple instances. It also assists in boosting the performance of the application by dividing traffic among different instances.
Cost Management — You can easily control and optimize your AWS cost & usage using the AWS cost management feature.
2. Google Cloud Platform

Google offers Google Cloud Platform as an IaaS provider, which is considered one of the best among all because of Google-backed characteristics. Surely, Google provides an infrastructure where customers do not need to worry about the servers or complex cloud operations.
Moreover, businesses can emphasize writing, deploying and managing the software applications without taking care of handling the infrastructure. Google Cloud will manage and scale all infrastructure resources on it without engaging the customer.
Core Features
Big Data Analysis — Most of the users utilize Google cloud services for big data. They need to store and analyze big data, which consumes a lot of processing power. Google Cloud Platform as IaaS, is appropriate for big data analysis because it can handle large workloads seamlessly.
Efficient & Reliable — The customers can acquire the resources anytime according to their needs. You can expand the resource whenever you need it, so it reduces the delays and avoids latency due to low resources.
Scalable — Scalability is vital for each application to provide the best performance all the time. Applications require more resources at different times because of more traffic or usage. Google Cloud Platform provides the capability to the users to scale the resources up and down anytime as per need.
Testing & Development — This IaaS platform provides a comfortable and reliable environment to run the testing and development cycles for the software applications.
3. Azure

Azure is another big name among the top cloud computing service providers launched in 2010. Azure is one of the most popular Infrastructure as a Service supplies a wide range of features and benefits to run and manage your software applications.
With the Azure IaaS platform, you do not have to handle the low-end details like physical computing, etc. Undoubtedly, businesses can focus on scripting, deploying, and scaling applications without getting engaged with the back-end procedures.
Core Features
Cloud Backup & Recovery — Azure emphasizes the provision of reliable solutions to customers. In this regard, it provides cost-effective backups and disaster recovery services to users. In addition, Azure allows you to recover entire data and files in seconds.
High-Performance Computing — The developers always need high-performance computing for larger and complex applications to provide the best service to their customers. By maximizing the performance and cost-efficiency, programmers can run compute-intensive workloads effectively.
Resources Management — Cloud resource management is one of the most complex tasks. However, you can easily automate and optimize your cloud resource with this IaaS supplier.
Scalability — You can scale your storage and workloads easily according to your requirements in Azure IaaS.
Security — Azure IaaS provides a highly secure infrastructure with industry-leading intelligence and built-in security controls. It does not compromise the security of your infrastructure to execute your application safely.
4. DigitalOcean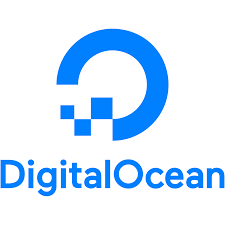 DigitalOcean is one of the most famous names among the top Infrastructure as a Service providers. It is headquartered in New York, and its data centres exist around the globe. Indeed, it is a platform where you can manage and scale your software applications easily and efficiently.
In addition, you can get on-demand resources, including storage, infrastructure components, etc. Also, DigitalOcean provides different features and services to the customers to handle the infrastructure and run their applications smoothly.
Core Features
Simple & Easy to Use — Managing the infrastructure on different IaaS platforms is very complicated. However, Digital Ocean provides a very interactive and easy to use interface where users do not have to do courses. It is effortless to use. Developers become familiar with this IaaS platform within a short period of time.
RESTful API — DigitalOcean also offers RESTful API to the users to manage the infrastructure effortlessly. APIs are very helpful to manage everything regarding infrastructure quickly.
Monitoring — Monitoring services are essential to keep track of the performance of applications and resources. You can monitor your application & resources to take quick decisions for better performance.
Cloud Firewalls — Cloud Firewalls is another great advantage of using this IaaS provider, which can be used to filter out unwanted traffic. It improves the performance and also secures your application from distinct threats.
5. Linode

Linode is another reliable & most inexpensive IaaS solution. Linode was founded in 2003, and it has more than 1 Million customers all across the world. Linode provides you with the environment to deploy, administer and scale your applications without directly handling the infrastructure-related tasks. You can deploy your applications with Linux Virtual Machines & handle all your tasks easily with the help of different Linode features.
Core Features
DDoS Protection — DDoS attacks are the most common security threat for software applications. Users want to avoid DDoS attacks, but they always need to pay to attain this service. Luckily, Linode provides free DDoS protection to the customer for security & reliability.
User-Friendly Cloud Manager — You can use a highly interactive Cloud Manager to deploy and manage virtual machines with Linode. Definitely, you can configure networking and control user accounts from Cloud Manager easily.
LinodeAPI — LinodeAPI is a beneficial source of programmatic access to Linode products and services. You can configure, administer and deploy seamlessly by using LinodeAPI.
Libraries — It is also easy to incorporate Linode products and services in your software application. You only need to install Linode's official programming language libraries to embed Linode products in your application.
Third-Party Tools — Linode also provides you with the facility to use third party tools to install and manage Linode products and services.
6. Vultr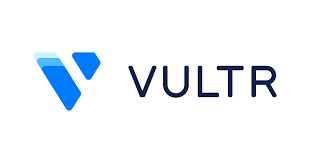 Among the best cloud computing services providers, Vultr is one of the top Infrastructure as a Service providers. Vultr has more than 17 data centres located globally. Furthermore, this IaaS platform has also launched more than 40 million cloud servers.
100% SSD storage, low latency, easy deployment and user-friendly interface are also some remarkable characteristics of Linode. The mixture of reliable IaaS properties and inexpensive pricing make it a perfect choice for developers and businesses.
Core Features
Powerful Control Panel — Vultr grants a compelling control panel to manage all the tasks related to infrastructure. It helps in administering infrastructure easily with getting into complex tasks.
Manage API Access — You can create APIs easily and effectively with Linode. After creating APIs, you have to manage the access of the API. You can set up its access by creating an API key from your main account so it can be accessed by the user with the API keys.
Scale Easily — The easy-to-use interface of Vultr helps to scale the resources rapidly. Developers can manage the resources through a highly interactive interface in a concise period of time. This feature also assists in avoiding compromise on the performance of applications.
Track Server Health — The monitoring of server health is beneficial to maintain the performance of the application. You can track the server health through health graphs to make decisions quickly when the graph reaches the peak.
7. Alibaba Cloud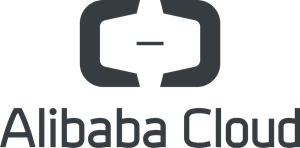 Alibaba Cloud is a Chinese Infrastructure as a Service provider, which is also known by the name of Aliyun. It is a subsidiary of Alibaba, which provides a variety of reliable IaaS solutions. Alibaba Cloud was founded in 2009 and provided its reliable services to enterprises and organizations in more than 200 countries.
It has 69 zones in 23 different regions to provide a good performance of applications globally. It provides a lot of features to handle all IaaS related tasks effectively, which is the reason for becoming one of the best IaaS providers.
Core Features
Data Capacity Scaling — Most of the businesses grow when they extend cloud services, and they need to get more resources to get better performance. Alibaba Cloud provides scalable storage facilities where users can increase the distributed storage capacity quickly according to the need.
Monitoring– Real-time monitoring is essential to track performance. You can monitor your CPU & storage usage with the Alibaba IaaS solution. Users can take actions based on these monitoring results to avoid a lack in performance of the applications.
Automatic Backups & Recovery — This platform provides the system which automatically keeps the backups of the instances. So in case of any data loss, you can get your data and files recovered in a short time through the disaster recovery service of Alibaba Cloud.
8. IBM Cloud
IBM is an information technology company that provides a set of cloud computing services to the customer with the name of IBM Cloud. IBM Cloud is one of the best Infrastructure as a Service providers, which is trusted by the 10 largest banks & 8 largest airline companies.
IBM Cloud offers extraordinary IaaS solutions to its users. Businesses love to use IBM's IaaS platform because of its great reliability, integration and tracking characteristics.
Core Features
Availability Monitoring– The availability of the resources is critical to provide the best performance for the users. You can run the synthetic tests to track the performance issues and fix them before it affects the users of the applications.
IBM Cloud CLI — The command-line interface of IBM is beneficial to perform different tasks. You can easily manage and scale the resources of your infrastructure by the IBM Cloud CLI.
Activity Tracker — The IBM Cloud is maintaining all the activities on the cloud. You can view and audit all the activities of every user in your team on the IBM Cloud.
Integration — You can easily integrate your applications and data using the APIs, networking, and messaging tools of IBM Cloud.
9. Oracle Cloud

Oracle introduced its cloud infrastructure in 2016, and right now, it is providing more than 70 services to international users. Indeed, Oracle Cloud is another one of the best Infrastructure as a Service providers, which has spread worldwide to provide extraordinary cloud services with brilliant features.
Although Oracle Cloud is covering 29 regions in terms of the provision of cloud services. But, the company has a plan to extend it to 38 regions by the end of 2021. With this IaaS platform, it is easy to extend and administer an application on the cloud without handling the in-depth tasks about the infrastructure.
Core Features
Load Balancing — Load Balancing is one of the most useful features of Oracle Cloud to maintain the performance of the applications. Load Balancing feature divides the incoming traffic among all the instances equally, so a single instance does not overload. Therefore, it is conducive in maintaining the performance of the applications and utilization of the resources.
Scalability — The Oracle Cloud provides the resources according to your requirements. The requirements of storage and processing always change over time. That is why it provides scalable resources to the customers so they can expand them easily and quickly and avoid lack of performance.
Free Tier — Businesses can use Oracle Free Tier to start to get hands-on experience with it. It is convenient to learn the different functionalities of this IaaS solution.
10. RackSpace

RackSpace is another powerful Infrastructure as a Service provider. You can manage your applications and resources easily on the cloud by breaking the traditional rules to manage the cloud. RackSpace will manage the major complex functions of the infrastructure so you can focus on creating and deploying your applications. It also provides scalable & flexible resources so you can manage them to get the best performance.
Core Features
Cloud Strategy — RackSpace assists the customers in choosing the right cloud strategy. The right cloud strategy will help the users in accelerating the innovation and the optimization of the performance with cost-effective solutions.
Scalability — RackSpace provides flexible and scalable resources for your application. The ever-changing usage of applications always requires scalable solutions to manage the resources quickly for the best performance. In addition, you can expand your resources whenever you want to give the best user experience.
10+ Serverspace

Serverspace is an international IaaS provider that offers cloud servers in data centers in the USA, Europe, Russia, and other countries. And the whole process of server creation takes about 40 seconds.
Serverspace supports open API and CLI tools for integrating client services. In addition to that, it provides S3 compatible storage and managed virtual infrastructure supported by Serverspace technical experts.
Core features
Pay-as-you-go — Serverspace charges services every 10 minutes, therefore, users pay only for the time when the virtual machine is actually used. For example, if you deploy a server for 30 minutes and then delete it, you will be charged only for these 30 minutes.
24/7 support — Provider offers technical support via phone, control panel, and website chat. All channels are available day and night.
Unique platform — Serverspace is a provider that allows the deployment of a virtual machine on the vStack platform. The platform is based on a unique combination of software — bhyve hypervisor and FreeBSD.
Intel Xeon processors — Provider offers to create virtual machines with the most up-to-date scalable processors of the second generation with 3.1 GHz frequency.
Windows OS — Serverspace is one in the minority of providers that deploys servers on Windows. And most importantly, the price is one of the lowest on the market and includes the original Windows Server license.
Conclusion
This article covers different aspects of the IaaS cloud computing model. Surely, it talks about the advantages and the best IaaS providers in detail. Hopefully, this thorough guide would assist businesses in making the right decision about the selection of a suitable IaaS provider.
FAQ
What is IaaS?
IaaS stands for Infrastructure as a Service, and it is a form of cloud computing that supplies IT Infrastructure, including basic storage, servers, compute, virtual machines (VMs), and network resources to the end-user through the internet.
What are the advantages of IaaS?
– Scalable
– No upfront costs
– High uptime
What are the best ten IaaS providers?
– AWS
– Azure
– Google Cloud
– Digital Ocean
– Linode
– Vultr
– Alibaba Cloud
– IBM Cloud
– Oracle Cloud
– Rackspace
– Serverspace