What is Back4app?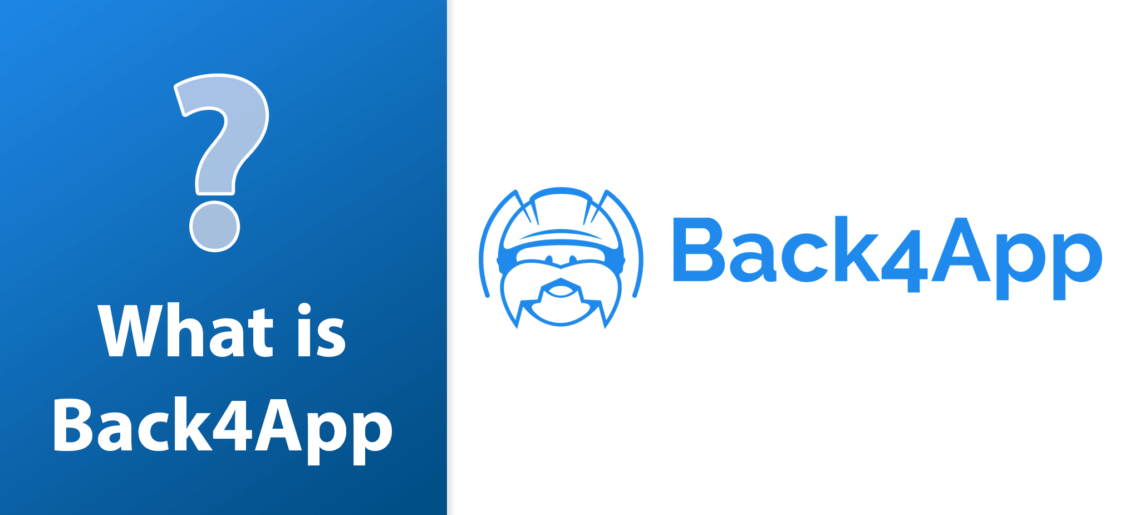 Innovations in technology are changing every field of life, software development is with no exception. Backend as a Service is a latest addition in this field. Backend as a Service also known as BaaS solution are leveraging developers to backend services without maintaining or building them.
Back4app is one of the most amazing Backend as a Service solutions which is offering an extensive range of features and benefits to its users. Know everything about back4app in details below. This will certainly let you have a better idea about this application development solution in a more effective way.
Introduction to Back4app
Back4app is one of the most amazing open source backend as a Service provider which is helping developers to build extensible and scalable mobile and web applications at a rapid pace.
This fully managed backend as a service solution comes up with automatic scaling and provisioning of parse server-based applications. Surprisingly, this solution can help you to optimize and customize each of your application differently.
This distinctive aspect of this solution is making back4app one of the most preferred option among application developers. 
Key features of Back4app
Do you want to know some of the most promising features of back4app? Here we have enlisted some of the key features of back4app you need to know:
Spreadsheet like database
Back4app is supporting a spreadsheet like database solution which will offer an easier way for developers to create, update and sync their data of applications.
Even more, Back4app will let its users to import or export their JSON/CSV files with one click only by using Parse dashboard. Controlling and managing your data with this database is easier and faster. 
Also, under the Database Hub, we provide an easy to use tool to publish datasets.
REST and GraphQL APIs
Back4app is offering multiple features for developers to accomplish their backend goals in the best possible way. However, Back4app is playing a vital role of converting any coded or codeless logic into an API by using SDKs and REST API.
With Back4app you will be able to have a better opportunity of seeing your API service's REST endpoints with ease. More amazingly, this feature can help users to invoke any method and inspect response of their added services in a more effective way. 
Not only this, Back4app is also offering an opportunity of creating GraphQL hosted APIs. GraphQL is one of the most important API to be considered in any development stack. It is generally a query language for executing server-side queries and API based on system type which couldn't be addressed with other API options. 
However, while using back4app solution, GraphQL API deployment can help you in running infrastructure and database management automation. Even more, it will also play an effective tole to cut the development costs to some extent.
Live Queries
Back4app is offering an amazing feature of live queries which can enable developers to subscribe to a certain query, synchronize and store application data in real-time in a more effective way. The server can notify its clients whenever object matching to their query will be updates, created or modified. 
Scalable Hosting
In most of the cases workload of application vary on the basis of different factors. Therefore, when it comes to host an application then most of the people don't know how much hosting services are needed for their application. However, back4app has made the things easier for people by offering scalable hosting solutions. This feature will let developers to scale their hosting services as and when needed to let users experience the best performance in a more effective way.
Push and Email Notifications
Integrating push or email notifications have become necessary for almost any kind of applications at the present time. Back4app is one of the most inspiring backend solutions which comes with the ability to resolve this by providing a central notifications queue.
For a detailed list of features, please visit Back4app Features.
Pricing Structure of Back4app
When it comes to pricing plan of Back4app then fortunately, you can start with a free account. No credit card is needed to start with this. Creating and using a free account can help you to have a test drive or develop a personal project with ease. Amazingly, back4app is a flexible and scalable solution which will let you scale your resources when and as required.
Besides, Free plan Back4app offers shared and dedicated resources too which you can choose as per need of your app. Shared services are starting from $5 monthly, while dedicated plan is from $250 monthly.
| | Pricing | Remarks |
| --- | --- | --- |
| Free Plan | Free | Shared Hosting |
| Basic Plan | $25/month | Shared Hosting |
| Standard Plan | $50/month | Shared Hosting |
| Pay as you go Plan | $100/month | Shared Hosting |
| Silver Plan | $250/month | Dedicated Cluster |
| Gold Plan | $400/month | Dedicated Cluster |
| Platinum Plan | $1,000/month | Dedicated Cluster |
For a detailed pricing, please visit Back4app Pricing.
Advantages of Back4app
Here are some of the most amazing advantages of Back4app which makes this one of the best backend as a service solution to consider:
Works with Open-Source Technology
This solution is based on open-source technology which will let you have support from an extensive community of experienced and professional developers. This solution can expedite application development procedures for developers.
GraphQL APIs
Back4app is making it easier to create GraphQL APIs. It is offering powerful solution to offer support for this effective query language for your Application Programming interface. It can help developers to regain their data predictably.
GDPR Requirements
Although processes of GDRP compliance is pretty complicated but not anymore. It is because Back4app is offering simpler solutions to integrate GDPR compliance in your application. It will not only let you save cost but will also work effectively to make the things easier for you. To know more please read our GDPR Guide.
Two hosting options are available on Back4app. Shared and Dedicated hosting.
Shared hosting is affordable and budget conscious, you will scale as you go, and runs on a fully serverless architecture.
Cost effective solution
Auto-scalable
Based on consumption
Multi Region
Shared hosting is ideal for:
SMB and Startups
Simple and less sophisticated projects
Development budget below $25,000
Dedicated Hosting
Dedicated hosting is flexible, has no noisy neighbors and provides a customizable security and privacy settings.
Highly flexible solution
Advanced Security & Privacy Settings
Multi Region and Multi Cloud
Hardware limited
Dedicated hosting is ideal for:
Enterprises and large Startups
More complex projects
Projects that require tailor made privacy and security requirements
Development budget above $25,000
For a complete review about hosting options, please visit Back4app Plans.
Conclusion
Back4app is one of the most interesting and amazing backend as a service solution which can let developers speed up their application development processes in a more effective way. it is offering a wider range of features and advantages which will let you develop feature-rich application with ease.
Choosing Back4app as your backend as a service solution will let you forget about managing infrastructure hassles or boilerplate code. Ultimately, you will be able to focus on core functionalities of your applications and can get a better opportunity to create more engaging applications in the best possible way. All and all, back4app can be an amazing solution to consider anyone who want to experience ease and convenience in process of application development.
What is Back4app?
Back4app is a Backend as a Service provider that works with Open-Source technologies and that helps developers to create apps without reinventing the wheel.
What are Back4app features?
– Spreadsheet like database
– GraphQL and REST APIs
– Scalable hosting
– Live Queries
– Push Notifications
– Email Notifications
What the Back4app advantages?
– Works with Open-Source technology
– Scalable infrastructure
– GraphQL APIs
– Shared and Dedicated hosting
– GDPR Requirements
How does Back4app pricing look like?
– Free Tier
– Starter Plan at $5/mo
– Basic Plan at $25/mo
– Standard Plan at $50/mo
– Pay as you go Plan at $100/mo
– Silver Plan at $250/mo
– Gold Plan at $400/mo
– Platinum Plan at $1000/mo