Top 10 Datacenter Providers in India
Modern businesses are leveraging cloud computing technology for their operations because it helps them save costs and reduce the burden of acquiring and managing server infrastructure. Cloud servers are located in data centers located in different parts of the globe.
In this article, we shall be reviewing the services of the top ten data center service providers in India.
Introducing Cloud Computing
Cloud computing is a system that allows users and corporate entities to access computing resources such as servers and storage remotely. The cloud service provider manages the online resources, giving users much time to focus on their primary goals.
There are several types of cloud computing models. Examples are:
One of the most significant benefits of cloud services is the reduced costs. Corporate organizations and users of the cloud service can commence projects quickly without bothering about buying servers and configuring them. Besides, using a cloud service negates the need to manage the servers continually or worry about implementing upgrades when a new technology emerges.
The data centers that host the cloud servers have high-speed internet that gives users seamless access to the cloud service. To resolve the problem of latency, data centers are distributed in different locations worldwide.
Datacenter providers in India offer a wide range of services to cater to the different needs of users. For instance, many offers enterprise cloud, a group of resources within the data center reserved for a single user or organization. In contrast, the public cloud allows multiple users to share the same cloud resources.
This level of flexibility makes thousands of businesses rely on cloud services offered nu data center providers in India for their computing needs. While the billing model for cloud services differs from one provider to another, most vendors charge their customers based on resource usage. This billing type is commonly called pay-as-you-go. It is a cost-efficient billing model that solved the issue of overpaying for services.
Data Center Providers in India use the service of highly experiences IT professionals, ensuring that users get the best services and maximum uptime.
The Benefits of Cloud Computing
The cost of establishing server infrastructure is high. It required purchasing servers and employing experienced computer professionals to configure and manage them. Also, don't forget the need for high-speed internet and the expenditure of powering the servers around the clock. All these costs are not necessary when using a cloud service.
Businesses can access leading-edge servers managed by world-class IT professionals without the overwhelming expenditure associated with it. Also, they don't have to pay for the electricity required to run the infrastructure around the clock.
Security is essential in any business. They need to protect their data from hackers, create backups, and have a contingency plan for data loss. Unfortunately, most companies do not have the personnel and technical know-how to achieve these objectives. The data center providers in India that offer cloud services have highly experienced professionals who care for security issues.
Cloud service providers use the latest security technology for cybercrime protection, data protection, and access control. Businesses that users cloud service have rest of mind, knowing that their data is secured by experts.
The need for scale cloud services differs among organizations of different sizes. However, growing organizations need to consider the possibility of scaling when the need arises. This can be an issue with privately owned servers. However, data center providers in India have invested in technology that allows their users to scale services on the fly.
With access to scalable cloud services, businesses can compete effectively without bothering about diminishing returns caused by growth. The date center provider ensures there are enough resources to handle a surge in resource demand.
Top 10 Data Center Providers in India
Here are the best ten data center providers in India.
1. AWS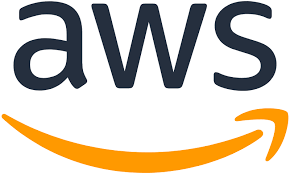 AWS, which stands for Amazon Web Services, is one of India's leading data center providers. It is an Infrastructure as a Service platform from Amazon, the global e-commerce leader.
Aside from providing server infrastructure, this data center provider offers a wide array of services like managed databases, content delivery networks, cloud services, and many more. The platform users enjoy maximum uptime, security, scalable servers, AI, and machine learning.
This data center provider has raised the bar for cloud services around the world. Businesses and developers host websites, mobile apps, and other applications on QWS cloud servers.
2. Google Cloud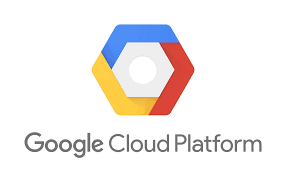 Google is not left out among the data center service providers in India. The company launched the App Engine in 2008; the platform provides tools and resources for developing web and mobile apps.
While the App Engine was Google's first cloud service, the company has expanded to offer a suite of services under what is now called Google Cloud Service.
The Search Engine leader provides infrastructure and services such as storage, database, data analytics, machine learning, cloud computing, and lots more. It is interesting to note that Google Cloud Services is hosted on the same infrastructure as Gmail, YouTube, and other Google services.
3. Azure

Azure is a cloud service that offers infrastructure, virtual servers, and a host of other cloud-based services. This Microsoft-powered service is widely used by developers in India for building and hosting web and mobile apps. This service relies heavily on Node.js and C# to run it's services.
The Azure platform uses state-of-the-art technology security to protect users data from unauthorized access. They also provide redundant backup service for the platform users, allowing companies to implement data disaster recovery plans on the fly.
4. Digital Ocean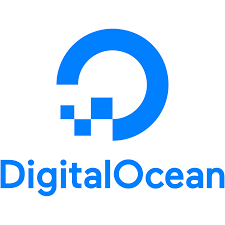 Digital Ocean, the globally renowned server infrastructure provider, also has data centers in India to take care of cloud service demands in Southeast Asia. This cloud service provider offers reliable, scalable, and cost-efficient services.
Companies and developers can take advantage of Digital Ocean's virtual machines known as droplets to host websites, apps and perform other computing tasks. The platform provides an easy-to-use admin interface for launching droplets on the fly.
5. Domain Racer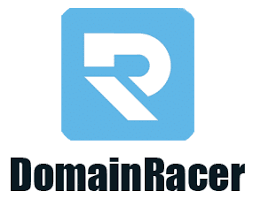 The Domain Racer data center offers high-performance servers with SSD storage for web hosting resellers. The servers are also equipped with top-notch reseller management applications such as Web Hosting Manager and CPanel. Domain Racer guarantees 99% service uptime.
This data center is an excellent option for fast-growing companies. The SSD storage and reliable network allow users to access fast services to host apps, websites, and other online services.
6. Hostgator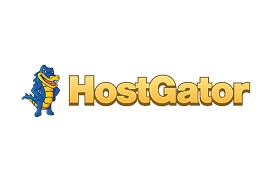 Hostgator is renowned for it's reliable and high-end hosting services. They offer domain name registrations, shared hosting, virtual servers, and dedicated servers to companies and developers worldwide. The India-based data center serves the global IT hub of India.
With the wide range of cloud services available with Hostgator, developers and companies of all sizes will find a suitable cloud service plan with this company.
7. Bluehost

Bluehost has earned a reputation as one of the leading hosting service providers in the world. While offering various types of hosting plans, the dedicated WordPress hosting stands out among the company's services.
Other services include VPS, dedicated servers, and shared hosting. They also provide managed WordPress services that take care of updates, security, and site performance optimization. Whatever may be your cloud service requirements, Bluehost has a package that would serve your objectives.
8. Go4Hosting

Go4Hosting offers reliable and affordable hosting services for small and large businesses across the globe. The Indian company has 13 data centers in various parts of the world that serves their global users.
The datacenter of Go4Hosting is equipped with the latest technology, fast servers with SSD storage, 24/7 customer service, and much more. This cloud service provider boasts 99.95% uptime which is excellent for the development and hosting of mission-critical websites.
9. CloudOYE

CloudOye's data center in India that boasts of high-performance servers and extensive features is one of the leading data center providers in India today. They provide a suite of cloud services that serve the varying needs of small businesses and large enterprises.
This data center provider in India has been in operation since the year 2,000. You can back on their extensive experience to provide secure and reliable cloud services.
10. Linode

Linode is not only one of the top cloud service providers worldwide, the company has also broken through the Asian market. Today, the company has emerged as one of the leading data center providers in India. They provide a wide array of Linux-based shared hosting, VPS, and dedicated server plans.
This data center allows the users to select from the data storage, and other computing resources required to achieve their objectives. Depending on the hosting option selected, the user gets extensive control over the server through the web-based control terminal
A Final Note
If you need a cloud service in India, the company mentioned above are the top data center providers in India. Many of these companies have data centers in other locations around the world. The descriptions above would have you make an informed decision.
FAQ
What is cloud computing?
Cloud computing is a system that allows users and corporate entities to access computing resources such as storage and servers remotely.
What are the benefits of cloud computing?
– Cost-efficiency
– Enhanced security
– Easily Scalable
What are the data center providers in India?
– Linode
– CloudOYE
– Go4Hosting
– Bluehost
– Hostgator
– Azure
– Digital Ocean
– Google Cloud
– Domain Racer
– AWS