How to Create a YouTube App Clone?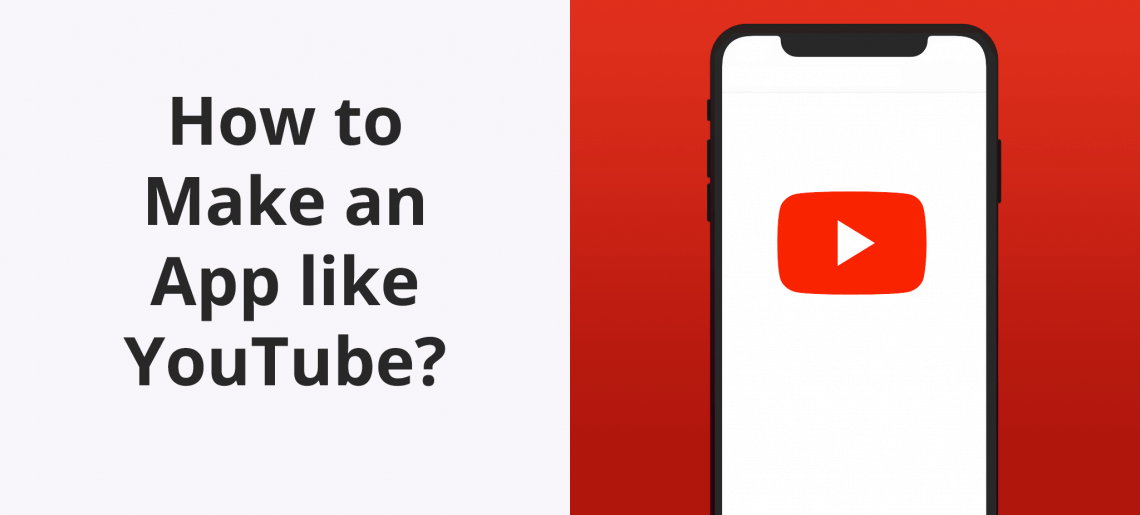 All global businesses were startups one day. The good thing is, the technology they used to power their platforms is easily accessible to you.
The story of YouTube is also similar to when three former staff members of PayPal built a video sharing platform. The social media platform that was only having around 30,000 daily visitors in the beginning, has become the world's biggest video hosting platform in 2021 with 2+ billion users.
The success story of YouTube inspires every individual who is either a developer or a non-coder and wants to make an app like YouTube. However, if you are also one who wants to build a YouTube-like app, then you must read our thorough guide about creating a YouTube app clone.
Have you ever thought about developing an app, which helps to share videos? If yes, check out the procedure to know how to make an app like YouTube.
Withal, it is vital to understand that creating an app is not child's play. Surely, several factors like costs, server issues, putting together a team, project management problems, and such other matters become impediments in the way. Read this article to save your money and, at the same time, keep headaches at arm's length while creating your mobile app project.
If you are thinking of taking a step ahead, find the 8 steps to make a YouTube app clone.
Note down your high-level goals.
Make a list of minimum features.
Create a sketch of your YouTube-like
Begin from a template.
Create the backend.
Generate code for the front end.
Seek user feedback.
Publish and promote your YouTube-like
An Overview of YouTube and its Important Data
YouTube was launched in 2005, and since then, it has turned into the biggest online video sharing platform all over the world. T
he journey of YouTube from a startup to a successful platform is fascinating. After the launching of the YouTube on Beta service, the daily viewers limit was 30,000 per day.
However, the number of daily visitors reached 2 million per day after six months of its opening. In 2006, the site had around 25 million videos uploaded by users.
Because of the quick growth of this video-sharing platform, Google decided to buy this site for 1.65 billion USD. Withal, the continuous growth proved this decision of Google right.
The current version of YouTube permits users to upload, stream, like, comment and share videos by using any smart device. This platform displays an array of content, including instructional, educational, music, gaming and DIY videos in 80 distinct languages.
Numerous channels are entertaining and educating people through YouTube in more than 100 countries of the world. With 3.34 billion views, Zee Kids is the most viewed channel as of May 2021, according to Statista. Furthermore, PewDiePie, T-Series and Cocomelon are also the most subscribed channels of YouTube.
Although most of the content at YouTube is free, but 'YouTube Premium' allows users to stream content without ads and explore unique music etc.
YouTube launched its premium services in 2018, and their charges start from $11.99/month. Among 2.3 billion active users, 30 million are premium subscribers that is a big achievement for YouTube.
If we talk about the profits, the revenues of YouTube reached $11.1 billion in 2018 that were only $0.8 billion in 2010. Indeed, it was a good growth but its recent years' gains are really impressive.
In 2019, YouTube's revenues were $15.1 billion, and in 2020, this figure was $19.7 billion. Surely, they are 36% and 30% up compared to the previous years' revenues respectively.
Moreover, with the increased use of mobile devices, the consumption of YouTube videos has also gone up. The online video portal ranks as one of the most famous apps in both the Apple App Store and Google Play all over the world.
Apptopia reveals that YouTube is the second highest downloaded app in 2020 among entertainment applications. It has 170 million downloads in 2020 after Netflix.
The standalone mobile app YouTube Music topped the downloaded mobile entertainment apps worldwide list.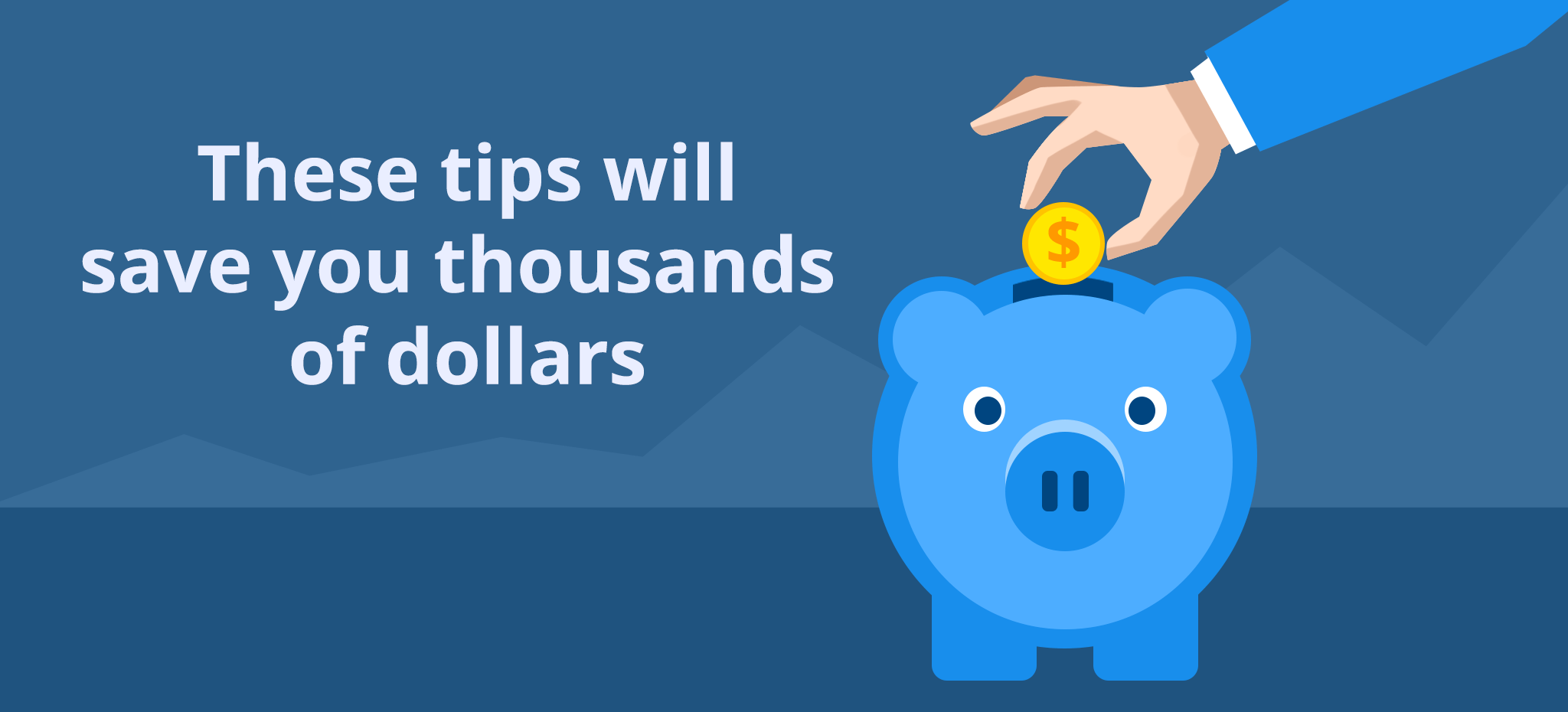 Step 1: Do Not Begin with Coding
Coding is the costliest part of the project as getting a developer is difficult, but they also charge a lot of money. The hourly rate for a developer varies from twenty-five dollars per hour in offshore development to two hundred dollars per hour in Silicon Valley.
So, to be on the safer side, it is important to get your ideas on paper, conduct market research, design sketches, and get feedback from potential customers before coding the app. This simple formula will save you thousands of dollars and an app that no one wants.
A great way to create your high-level plan is by utilizing the business model canvas and lean methodology principles. The Canvas template can cover the most significant aspects of a business, such as customer segments, value propositions, revenue, etc.
It is possible to get an introductory version ready in about 2 hours, depending on how much knowledge you have of the business.
Step 2: Catalogue the Minimum Features for the YouTube App Clone
You can commence with a list as the below mentioned.
Search Videos:
If you want to make a YouTube-like app, you already know about the massive role of the search feature in YouTube and other video-sharing-related applications' success. With this feature, users can look for videos by name. You may add filters to the search option to enhance the ease of the users.
Drag & Drop / Remote Video Upload:
The Drag & Drop trait assists in uploading numerous videos from Dropbox, local disk, Google Drive, and more. With the help of remote video features, you can upload audio/video content from FTP or HTTP locations automatically.
Frames Preview:
Alter or modify the thumbnail of every video as per your requisites with the perfect video preview frame in the video-sharing platform. The feature provides a maximum number of various thumbnail choices to host videos from the cloud or local disk.
Live Streaming:
When it comes to creating a YouTube app clone, live streaming is a crucial feature. This way of streaming fetches brand exposure to people who are beyond your customer target. There is no fixed method to make a live streaming video that performs well and allows the viewers to know what the product is all about.
Playlist:
The end-user enjoys complete personalization with the help of this feature. This property adds their most favourite songs and videos to the website.
Multi-channel Support:
The feature allows the users to upload and share playlist, videos, and subscribes with different profiles or from a default channel in the channel management page.
Push-Notifications:
Notifications are necessary to let users know about their preferences and news videos. Moreover, the notifications can also inform customers about discounts and deals on premium products.
Responsive Design:
Let your end-user tailor the whole video sharing channel or website as per their chosen niche with multiple templates, designs, fonts, and more.
Monetization Models:
A website used to share videos should have a range of monetization models like pay per view, subscription, advertisement, and more to fetch revenue from all video content.
Social Media Sharing:
This trait can allow users to share the videos they like the most on social media sites, such as Twitter, Facebook, Instagram, etc. to increase engagement.
Analytics:
Comparative study, current viewership status, and consolidated data report ventures on data to offer quick updates proffers you real-time data of the performance statistics of each video, which lets you know about what works.
Multi-tiered Security:
This is one of the most important factors ensuring the security of the entire video asset to protect it from unauthorized access.
Admin Panel:
While guests and hotels are your target audience, you cannot ignore the proper managerial support for the app. The only workable way to manage videos and keep a record of vital data is via management solutions integration in the application.
Hence, apart from considering the expense of generating the user experience, you have to invest in backend solutions as well.
You are now done with the crucial features a video sharing website needs to have. As such, a website is a lucrative business. The demand for developing the same has always been complicated for enterprises.
To resolve your problem, you will come across many video streaming solution providers for developing your website and app similar to YouTube.
Step 3: Design the App and use Templates
In the initial stages of a project, mockups/wireframes are extremely important. As a picture is sometimes the best way to convey an abstract concept, a mockup or wireframe accurately translates the vision of the app. If you follow this approach, you can save tension and money later.
Also, the creation of such a thing teaches you a lot, and you slowly gain an exactness, which raises the chances of your app's market acceptance.
Going for a template can end up saving you months of development time. The User Interface already exists in the template. So, you do not need to commit a sizable amount of money on the development of the frontend.
For example, the video-sharing app template below has several pre-built features that can be used to make a Youtube app clone.
Using these features, will shorten your development cycle and avoid you reinventing the wheel.
Step 4: Avoid Creating on Both iOS/Android Simultaneously
This step comes when you need to decide which operating system powers your app's first release. You might have the opportunity to use hybrid development for creating the app for many platforms.
But you should pick a different way. Indeed, emphasizing one platform is more convenient as it is time-efficient, cost-effective and straightforward.
Additionally, you may also add new features at a later stage. On the contrary, MVP gets complicated with multi-platform development. Also, the cost of development becomes high, and understanding the app gets problematic.
Step 5: Build Your App's Backend
Developers begin to create the app during this phase. The huge majority of the development tasks should center on the backend. The major aspects of the app, like business rules, store/retrieving of data, and API generation, occur at the backend.
BaaS (Backend as a Service) is a fantastic option for traversing through your backend development without any issue. BaaS takes care of important backend work, letting you center your attention on creating the main features of your app.
This is only one of the several values that BaaS provides your business. Some other advantages are as follows.
Save money on skilled labor
mBaaS or BaaS permits businesses to save money that they are going to consume on skilled human resources. By picking BaaS providers like Back4App to build the backend of your YouTube app clone, you can save lots of money.
Whilst some teams employ a small IT staff handling many responsibilities, others do not have any development team. As a result, developing your app's backend from the start means that you have to spend lots of money and capital.
Backend services save the time of businesses. With mBaaS, you will have all the infrastructure you require to run your app without taking the trouble of setting up the infrastructure. The result is that your app will be up and work faster.
This indicates that you are in a position to hit target windows, boost engagement & sales, make the most of seasonal trends or make sure that your game is functioning the way it should.
Emphasize on major business functionalities
Is your core venture developing backend operations for apps? In that case, there is a good chance that developing an app is going to distract you from your main business operations.
When you are learning how to make a video sharing app, you also learn that BaaS empowers you to focus on the things you are really good at doing. At the same time, someone else looks after the highly specialized task of your backend infrastructure.
To know more about BaaS, please read the article:
What is a Backend as a Service?
Step 6: Code the Frontend
The frontend is amongst the most critical aspects behind your app's success. This is the reason why you need to make a clean, attractive, and functional frontend for your app. With that said, you can develop your mobile application as web, native, or hybrid.
A web app does not need to access hardware components, requires an Internet connection, and has restricted features. The expense incurred whilst developing web apps is low, and the installation process is also easy.
A native app largely relies on the operating system, and access to hardware components and functions is indispensable. The best thing about such apps is that they can function offline and look the best amongst the three.
It is finally coming to hybrid apps. It can be said that despite having a native design, they also possess a web view running in the app.
Bringing into consideration the broad outlook, I prefer making use of the hybrid development approach for making my MVP, the reasons for which are given below.
Hybrid apps are less expensive compared to pure native apps.
It can work offline, and the visuals are better than web apps.
The hybrid development approach is a safe method to stereotype development in Android.
To know more about the best frontend programming languages, please read the article Top 10 Frontend Languages. 
Step 7: Get User Feedback
Having built your app, you are probably trying to understand how it works and what users have to say about it. Conduct the initial stage of customer feedback by showing it to potential customers and friends. Read on to know some ways by which you can do that.
Share the app with founders of startups at coworking spaces
Show it to friends & family
Go to meetings and events
Share it with real customers.
Advertise the app on LinkedIn, Facebook, and Twitter. This can get you free credits.
Visit pitch competitions
Depending on the feedback you obtain, you have to review your high-level idea and prototypes. Keep doing this till the time you are confirmed that the results are perfect.
Then, move to the next level. Always remember that this step is an unending one! The better you understand your users, and the more data you have about them, the easier and more convenient will it be for you to make decisions for your app's future.
The truth is, there is no magic wand or spell to expand the usage of your apps. The simple method is hard work and a regular monitoring routine
Step 8: Publish and Promote the App
Now it is time to publish your YouTube app clone. Different app stores have different methods to publish apps.
To create an account at Google Play Store, you just need to pay $25. This is just a one-time fee.
However, Apple's App Stores charges $99 yearly when it comes to publishing an app.
That's why most of the coders prefer publishing their new applications on Google Play Store.
Do not just sit after investing so much time, money, and effort in creating the app. Make sure to advertise it! Here are some tips to promote your YouTube app clone:
Start a blog.
Use Facebook, LinkedIn, Twitter, and other social media platforms.
Make a video promoting the app.
Reply to questions on Reddit and Quora.
Create a presentation.
Post a job on the popular portals.
Conclusion
Creating a clone of YouTube is not simple, but you can't call it impossible. All that you need to do is mobilize the financial and human resources as well as get organized.
Ensure you have your application design, high-level specification, and developers on the ground before you start to code. In case you are confirmed that your app has reasonable demand, choose an operating system, and start coding your MVP.
With the end of the guide, you have hopefully understood how to make an app like YouTube. So without much ado, start the process.
Did you enjoy this article? If so, if might like the following ones:
How to make an app like Facebook?
How to create an e-Commerce application?
FAQ
How to Create a YouTube App Clone?
1 – Note down your high-level goals.
2 – Make a list of minimum features.
3 – Create a sketch of your Youtube like App.
4 – Begin from a template.
5 – Create the backend.
6 – Generate code for the front end.
7 – Seek user feedback.
8 – Publish and promote your Youtube like app.
What are the Youtube app features?
1 – Search Videos
2 – Frames Preview
3- Live Streaming
4 – Multi-channel Support
5 – Push-Notifications
6 – Responsive Design
7 – Monetization Models
8 – Social Media Sharing
9 – Analytics
10 – Multi-tiered Security
11 – Admin Panel