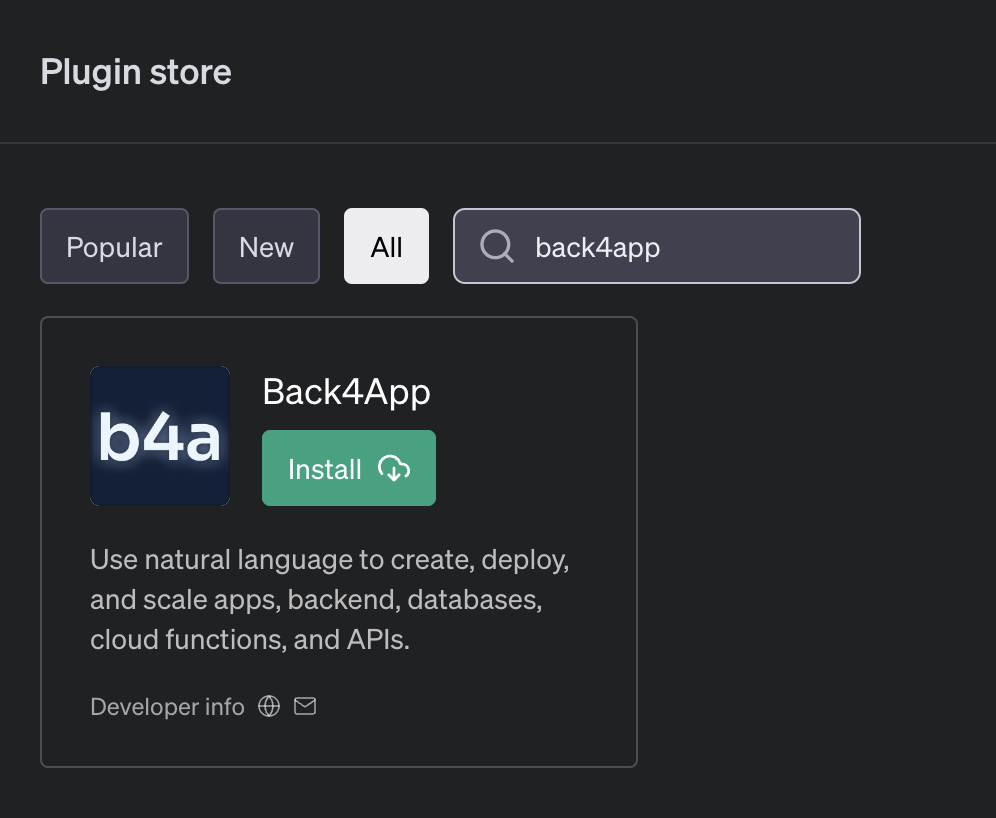 In the software development world, creating a scalable backend with APIs has traditionally been a task reserved for skilled developers, often requiring hours of complex coding. But what if there was a way to streamline this process using the power of conversation?
That's where the newly built Back4app ChatGPT plugin comes in! The plugin was created to transform the way backends are developed. No longer will you need to wade through intricate codes or wrestle with confusing configurations. With this plugin, you can simply tell ChatGPT what you'd like to create using natural everyday language, and it'll build a fully functional, and scalable backend with APIs.
So whether you're a startup looking to build a new software or application, an experienced developer, or just getting started and have a great idea, the Back4app ChatGPT plugin will give you an unprecedented level of accessibility and efficiency.
Read More