Top 10 Solutions for Mobile Backend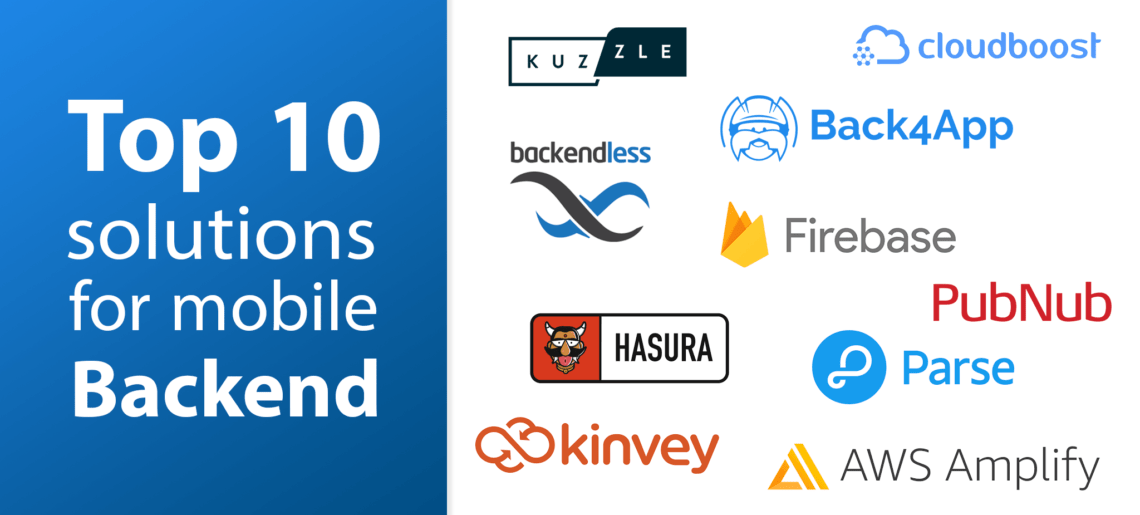 Every software is lying on the stack of backend services, without backend services applications would collapse. Although frontend is the place where users interacts with your software, and it is known as essential factor to enhance user engagement. But at the same time, backend solutions are critical too. It is because these are what works behind your interface to make it functional. Basically, its logic of your application. In traditional development approach, developers used to spend days on writing and integrating backend services. But now innovations in IT has changed this way. Now availability of BaaS solutions is making the things much efficient and easier than before.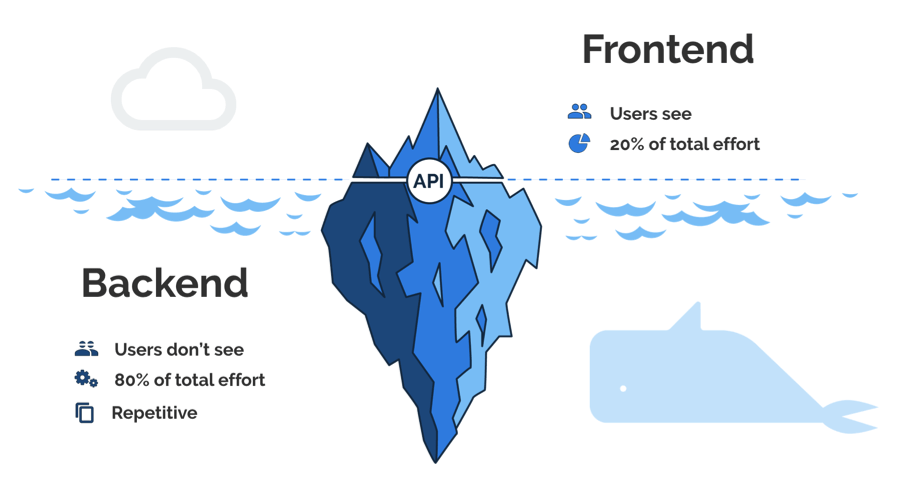 Let's dig deep into Mobile backend solutions to know more details:
Advantages of BaaS solutions
BaaS solutions also known as Backend as a Service or mobile backend as a service meant to bring numerous benefits to your way. Have a look at some given below to get a better idea:
Scalability
Scaling is hard! Unless you know what you are doing and have a experienced infrastructure engineers working hard on your infrastructure, your app may face performance problems or even collapse during peak periods of utilization.
Privacy Requirements
There are several privacy requirements like GDPR or HIPPA that may apply to your application. Going for a BaaS solution will simplify the process of meeting these requirements.
Save Time
BaaS solutions can help you to meet your project deadlines in the best possible way as these solutions can accelerate application development processes effectively. You will simply avoid reinventing the wheel for boiler plate code.
Less Engineering Hours
Reduced development time and resource consumption will ultimately help you to make your application development process more cost-effective. Using BaaS solutions can lower the potential backend expenses with ease. Using a BaaS you will reduce the total quantity of engineering hours allocated to backend development. Second, you will no longer need infrastructure engineers to run instances. These two aspects are particularly important for small to medium size projects.
Outsource Devops Management
While utilizing mobile backend solutions, developers don't have to care about managing infrastructure, hosting or even third-party service integrations. Because all of these are being managed by mobile backend solution providers. Outsourcing these responsibilities will allow you to focus on your core business and developing amazing user experiences for your users.
BaaS vs Custom Backend | Is a BaaS more expensive?
Outsourcing the responsibilities of backend management to a BaaS provider will not necessarily cost you more. The reasons for that is because the BaaS vendors have long term contracts with the cloud providers like AWS and also volume discounts. Unless you have the volume and scale to negotiate with your cloud provider, self-hosting your app will most likely cost more and you will still incur in overhead costs to manage the backend. Most of the backend solutions available are highly scalable and flexible, so you can easily consider those to serve your growing applications too. Also, pricing scales up and down according to the usage and having a variable cost vs a fixed server is also advantageous.
Top 10 BaaS Solutions Available on the Market
Here we have enlisted top 10 best BaaS solutions you must know:

Back4app is one of the top BaaS solutions meant to enhance your application performance as well as to accelerate development processes in the best possible way. Back4app is meant to let developers create feature-rich applications without being worried about third party integrations, hosting or even app infrastructure.

Parse is one of the most interesting open-source backend solutions. Firstly, this platform was owned by Facebook, however, at the present time a community of developers is supporting this as an open-source solution. This BaaS solution is not only effective to enhance your application development process, but will also make it easier for you to focus on core functionalities and business logic of your application in the best possible way.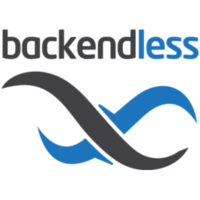 Backendless is one of the coolest application development platforms meant to make your development process easier, faster and convenient. It is offering an amazing range of built-in features which can let you integrate your required functionalities in your applications with ease. However, automatic API integration is one of the most loved features of this BaaS solution. Overall, this can be a great platform to work with. Due to its flexibility, scalability and reliability, developers can easily consider it even for their bigger projects.

This is another amazing solution available on our list. Most amazingly, AWS Amplify can let you kickstart your project with a pay as you go solution. So, you don't have to be worried about paying more. However, you will be able to scale your resources as and when needed easily with back4app. Its amazing feature range can offer you anything from REST API, GraphQL API to push notifications, geo queries and email marketing.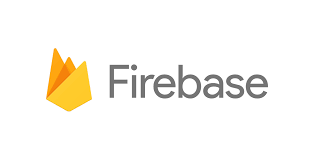 Firebase is one of the leading BaaS solutions supported by Google. It is offering an amazing range of features and complete toolset that can be required to develop an application efficiently. Firebase is meant to bring ease and convenience in your development processes and can let you improve your app functionality in the best possible way.

Kinvey is one of the very first and leading platforms who started to focus on providing mobile backend solutions as a service in the market. The services of Kinvey were meant to support mobile aggregation as well as compliance with IT needs and providing security via encryption. Kinvey let connectors interact with the backend solutions that includes business logic, user engagement, compliance report, data encryption, analytics and user management. Kinvey also offers support to hybrid, native and HTML 5 applications, on smartphones and tablets. Users can integrate Kinvey services completely in the cloud. While, enterprises can leverage on-premises version which will be able to be branded as and when required with ease. However, when it comes to extensive feature range of Kinvey, then every developer will surely appreciate its services.
Cloudboost

Cloudboost is a powerful JavaScript backend solution that offers real-time services to develop powerful yet scalable mobile and web applications. Major features of Cloudboost are including storage, authentication, real-time sync, and much more. Cloudboost can empower your application backend and can offer you more time to focus on your app in the best possible way.
Hasura

Hasura is an open-source application development solution which works as GraphQL engine. This platform can help you to create, and deploy instant, real-time GraphQL API on Postgres databases. This is an open-source solution which is being backed by an intensive community. Ultimately, the feature range, support and services you can experience with Hasura are worth-considering.
PubNub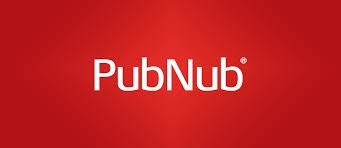 Pubnub is one of the most amazing solution enlisted here which can let you connect to a remote world. Pubnub will help you to build real-time capabilities which can bring you back together. Pubnub is offering great options for integrating business logic, third-party services, or even aggregation and AI implementations. This is a complete innovative solution which is meant to make backend development easier for you.
Kuzzle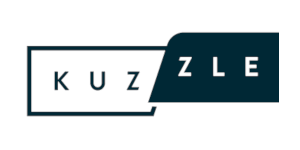 Kuzzle is another amazing yet effective BaaS solutions which is meant to bring ready to use backend services to you. It offers an extensive feature range which you can integrate any of your applications with ease. Offered features of Kuzzle are including offline data management, push notifications, real-time sync, user authentication, real-time geofencing and more. But rapid time to market is one of the most unavoidable features of Kuzzle which is meant to help developers to enhance their Return on Investment with ease.
These are some of the best options which you can consider for any of your upcoming project with ease.
BaaS Solutions Comparison Table
Technology
Pricing
Hosting Options
Back4app
Open-Source
Free Tier
Plans @ 5/mo
Cloud hosting
Dedicated Servers
Parse
Open-Source
Free
Download Only
AWS Amplify
Open-Source
Free Tier
Pay as you go
Download
Cloud hosting
Firebase
Proprietary
Free Tier
Pay as you go
Cloud hosting
Kinvey
Proprietary
Free Trial
Plans @ 2500/yr
Cloud hosting
Dedicated Servers
Cloudboost
Proprietary
Free Trial
Plans @ 79/mo
Cloud hosting
Hasura
Open-Source
Free
Enterprise Plans
Download
Cloud hosting
PubNub
Proprietary
Free Trial
Plans @ 49/mo
Cloud hosting
Kuzzle
Open-Source
Free Tier
Plans @ 1200/yr
Cloud hosting
Conclusion
BaaS solutions are a great way to accelerate backend development, save engineering hours, and make you focus on your core business. These solutions are particularly useful for small to medium size projects and for companies that do not have expertise in running Devops operations. There a plenty of BaaS vendors available on the market and finding a good fit will most likely be a easy task. Choose wisely and make sure the provider meets your requirements in terms of technology stack, pricing, and support.
General FAQ
What are the advantages of a BaaS?
– Saves time
– Less engineering hours to create a backend
– Scalability
– Outsource Devops Management
– Meet privacy requirements like GDPR and HIPPA
Is a BaaS solution more expensive vs running your own backend?
Outsourcing the responsibilities of backend management to a BaaS provider will not necessarily cost you more. The reasons for that is because the BaaS vendors have long term contracts with the cloud providers like AWS and also volume discounts.
What are the best solutions for mobile backend?
– Back4app
– Parse
– Backendless
– AWS Amplify
– Kinvey
– Firebase
– Cloudboost
– Hasura
– Kuzzle
– PubNub