Best backend as a service in 2021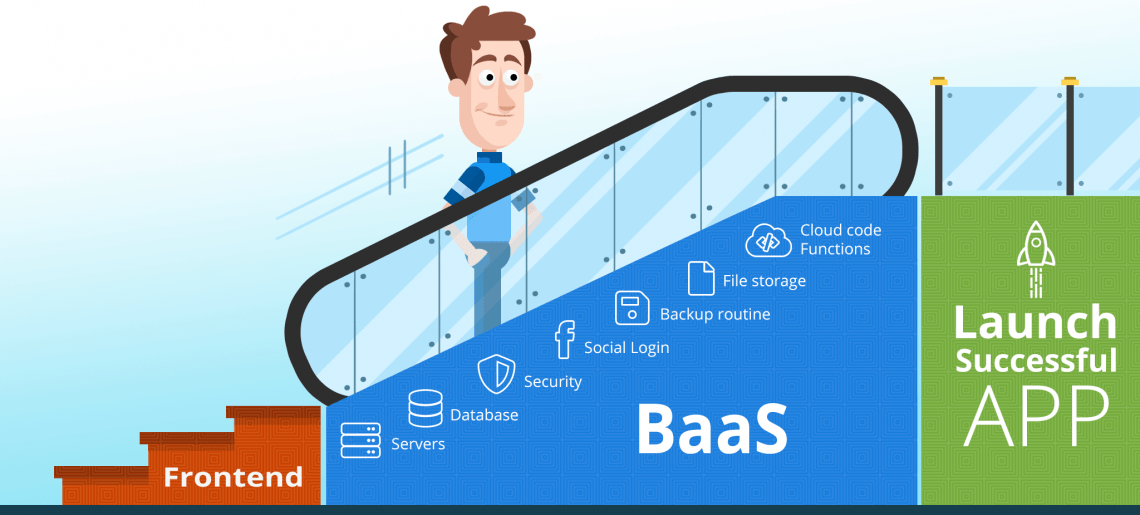 Best backend services for mobile apps
Any project which involves the process of application development is the one which always needs attention and proper planning to its details. However, availability of a vast number of options for mobile application developers, it has become necessary for the developers to start with the best available tools in this market. When you are going to decide a mobile application, you need to identify the sort of components which are required for your mobile application. This means you have to make a decision regarding the backend services which you need to have for your mobile application. These backend services are known as BaaS (Backend as a Service). And knowing which of the best backend as a service 2021 is going to be more feasible and effective for you will lead you to better development.
Things to consider while starting the process of mobile application development
When it comes to start developing a mobile application, then there are large number of factors that you need to consider in this regard. These factors are essential to consider because these will help you in identifying the structure of your application along with knowing the best choices for you.
This is never a decision which you should rush into. Backend which you are going to choose will play a major role in end results you will get. However, to make better and informed decision, it is always better for you to have a look at the price and features of best BaaS 2021.
Some people out there also recommend particular backend services because those are some which they have used personally. So, it can also be a good idea to have a look at all of them and analyze their features. This will let you know which one is going to suit your application the best. Make sure the backend you are going to consider can help you in handling calculations, business logic, application performance, and various other aspects of the process of application development in the best possible way.
The competition of mobile application is brutal
MBaaS has become an essential tool which is helping business ventures to reach a whole new level. These are meant to help you to complete your application development process faster and more efficiently. Over time, mobile applications are becoming a valuable part of every business who is looking the ways to become successful in the market. Therefore, finding help from a reliable Backend as a service 2021 can be valuable. Therefore, paying more attention while choosing the best and reliable option for you is important.
Here we have brought a list of best Mobile backend as a service 2021. So that you can easily choose the option which you feel best for you. Selection of the best mBaaS 2021 which can suit your needs and budget is always the smartest decision you can make. All of the options we have included in this list are the ones who have plenty of feedback from users' community.
Best backend as a service 2021
Back4App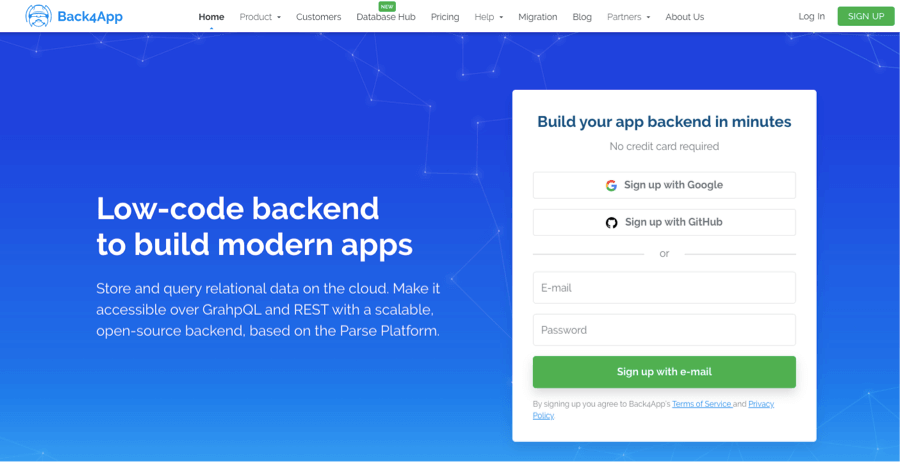 This robust BaaS is bringing excellent features. Its intuitive dashboard can make it easier to manage. While other major features are LiveQuery Real-Time databases, replica set, GeoQueries, detailed analytics, multi-app tenancy and version control, etc. are making it a powerful BaaS to consider. Autoscaling is the coolest feature of back4app. Even more, the free plan of back4app can also let you get started easily. All and all beck4app is a great option for the ones who are looking for reliable and high-quality platform. Communities which are running behind are successful and let you get plenty of information on how to use back4app. Considering this information can be effective to learn how back4app actually works. This project can be used to develop real-time chat applications, hotel management solutions and social networking apps, etc.
Parse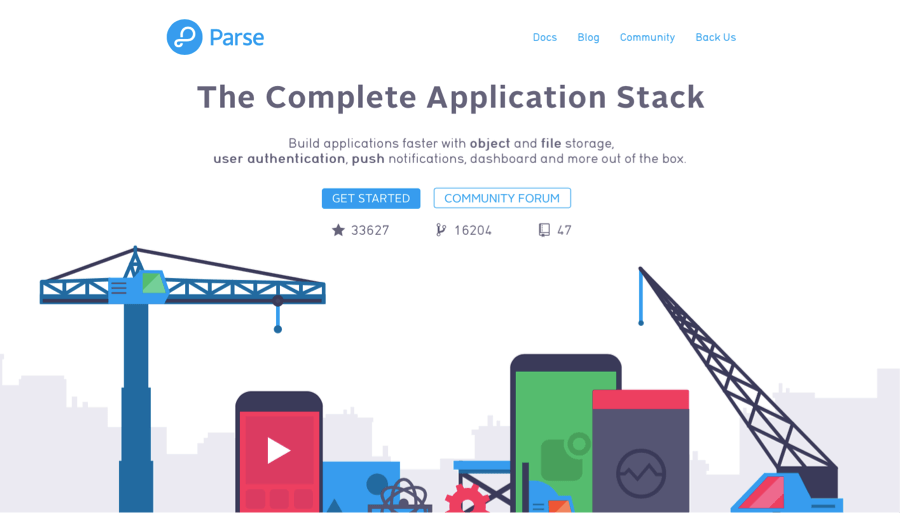 Parse is a platform which is packed with useful features. This can let you get optimal results with ease. Its major features are including analytics, push notifications, global configuration, system emails, web hooks, background jobs and a great dashboard. This can make it effortless for developers to develop and deploy their applications. Just like back4app, this solution also comes up with great developers' community behind for support and is posting new tutorials to let people learn how to use this tool effectively. To get information about parse you never have to research too long for this.
Firebase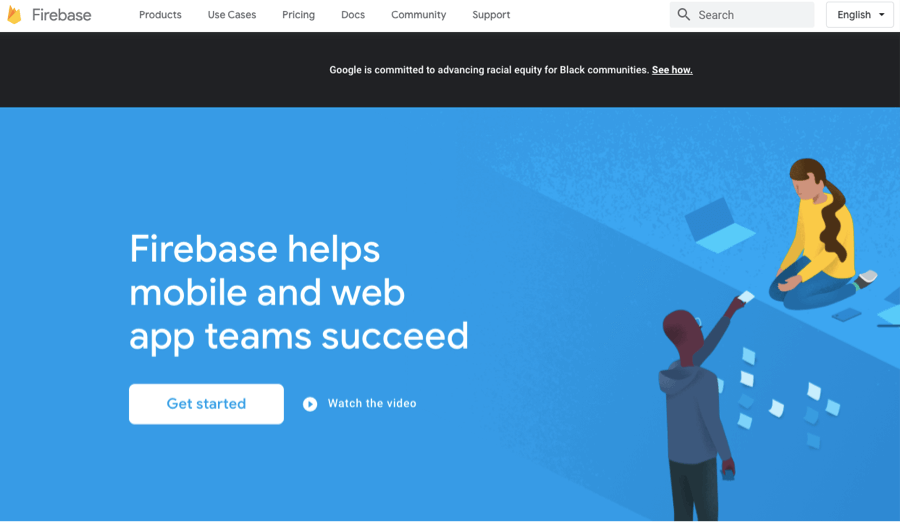 Firebase is a project which is backed by Google, and this is making it worth-considering in this list. It comes up with a robust structure with a lot of amazing features. Major features are including cloud storage, real-time databases, crash reports, and even a test lab too. Most interestingly, this platform can let you have a fresh start with a free plan. This you can easily scale later as per your application needs.
This BaaS has earned mostly positive views by users. Although there are some pros and cons too but still this can be an excellent choice to consider.
Kinvey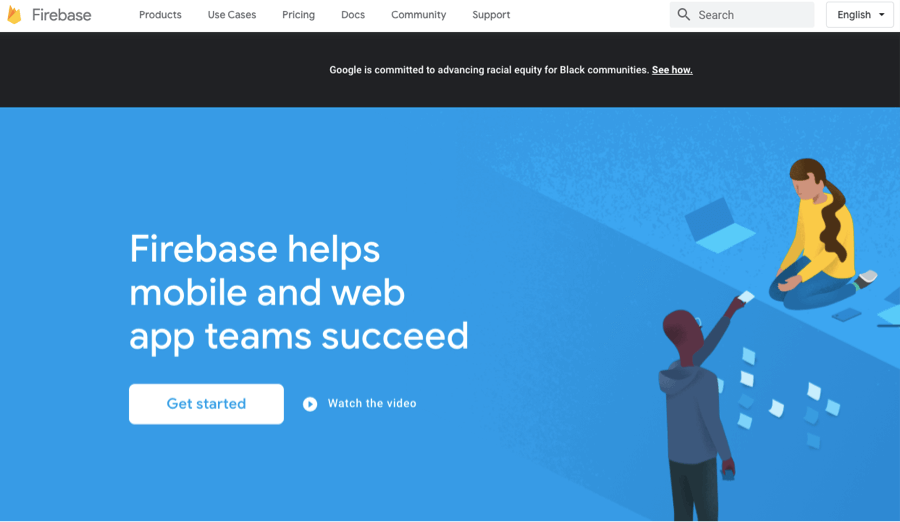 This is a particular backend service which is capable of offering numerous features including mobilization for enterprise data, use of cloud-native services, and amazingly nice template catalog. If you want to make your application development process fast and efficient then this can be the best option to consider. It can also let you enjoy high operational intelligence and amazing analytics. You can easily consider it to be reliable as others in the list.
AWS amplify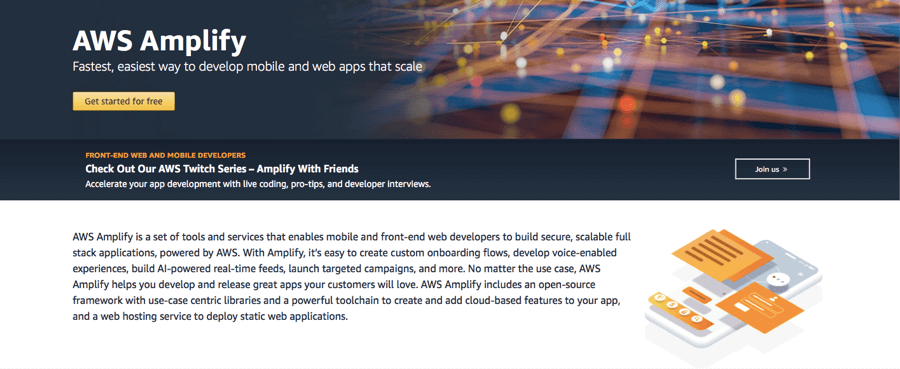 This worth-considering backend is by none other than Amazon. This solution has been utilized in the development of Periscope, Netflix and Airbnb. Its important features are device farm, cloud storage, and authentication, etc. This is also offering a free plan which can be upgraded as per your needs.
As this platform is by Amazon then surely you will also get support for it. Therefore, this will be a backend service which is known as a viable option.
For a complete list of vendors, please read:
Choose the right option for you
With the availability of numerous backend service providers here are the features which you can consider to make a better choice:
Security
Scalability
Push notification
User authentication
API console
Email notifications
Intuitive interface
Community feedback
Seamless navigation
Although these are not the complete features, you can also find a lot in a backend provider. But this is a list of essential features which must be there in your backend platform.
Please check all features at BaaS Features.
Applications which you can develop with BaaS
Here are the types of applications which can be developed and managed by a BaaS service:
Mobile commerce
GPS based applications
Messaging applications
Games
IoT solutions
The list can be pretty vast as per offered features.
Choosing one from above mentioned best BaaS solutions can be worth considering. However, to choose one specific from them have a look at the essential features. Plenty of applications can be developed with an effective BaaS solution. Therefore, be wise while making a selection.