Best Free Mobile Backend Services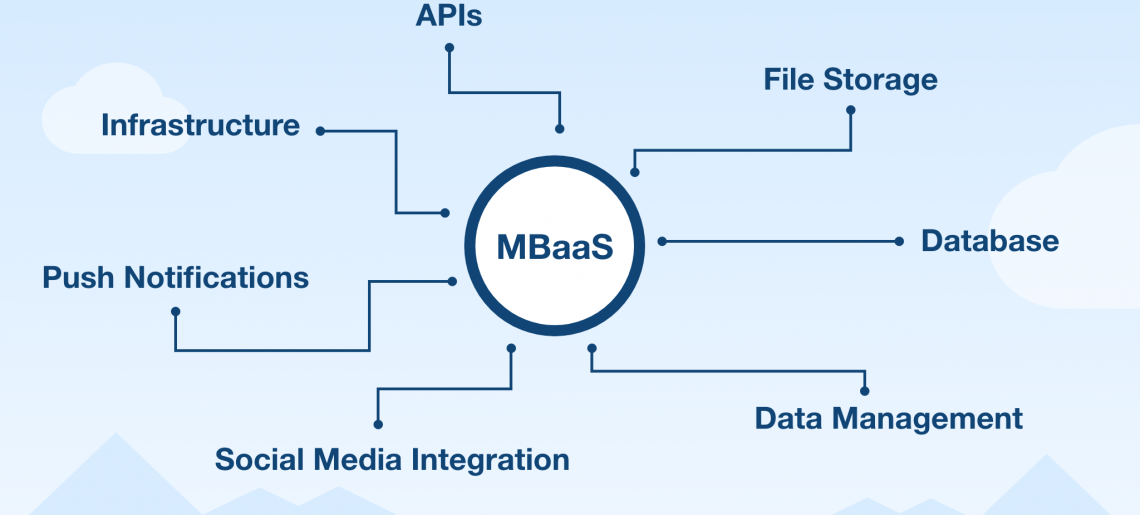 "Mobile Backend as a Service" solutions are helping developers to accelerate their application development process. At the present time more and more mobile applications are arriving in the market which are loaded with features. Therefore, to remain competitive in the market, developers have to focus more on enhanced user-experience and features. However, the emerging trend of MBaaS can help them to achieve this in the best possible way. MBaaS is an amazing approach which can help developers to build amazing mobile and web applications without spending much of their time on backend coding anymore. These solutions can bring tons of easier to integrate Features which you can use in your applications to make them more amazing. 
What is mobile backend?
Mobile backend as a services (MBaaS) which is more commonly known as Backend as a Service. These solutions are providing web and mobile application developers an amazing way to link their applications to the backend APIs and cloud storage. These backend solutions can also offer tons of Features including push notifications, social networking services and user management, etc. You will get these services through custom Application programming interfaces (APIs) and software development kits (SDKs). Although BaaS is a recent innovation in the field of cloud computing comparatively as most of the BaaS startups are dating back to 2011 or even later. Even though this is a fairly promising industry but current trends of these solutions are showing that this is going to get mainstream traction even with enterprise customers. 
What are Mobile Backend features?
Here we have some of the most amazing Features of mobile backend solutions which you must consider:
Data Management
Whether it is about user registration process, or storing any other kind of mobile application data, an effective user-management solution is a must. BaaS solutions have brought easier to manage and utilize data management solution for developers.
User authentication
Security is one of the vital Features to consider for your application. Therefore, developers have to doubly sure their user authentication process. While, BaaS providers can let you handle entire user authentication process well.
Social Integration
Most of the BaaS providers are offering built-in social integration feature for effective user management. Must see the availability of social integration feature while choosing a backend solution for your application.
Email Verification
Email verification feature is a vital part of user registration process. BaaS feature of email verification can let you ensure an easier and secure process
Push Notifications
Push notification has become a core of application and user-communication. BaaS solutions are offering simples APIs to integrate push notifications feature into your applications.
Cloud Code Functions
These are commonly Java-script based which are being managed and executed in a secure Node.js environment. You can easily use these cloud functions when a specific action needs to be triggered.
Geolocation
This BaaS feature is effective to create location aware applications. This can let you add the concept of location in every type of application instantly.
APIs Integration (Rest and GraphQl)
BaaS solutions are offering dozens of APIs which can make it easier for developers to achieve their backend goals in the best possible way. BaaS solutions can help the developers to convert their logic into an API with the help of SDKs and REST API. While, problems which could not be addressed with REST API can be developed with GraphQL with ease.
Database Graphical User Interface (GUI)
BaaS solutions are providing easier to integrate databases for effective data management. The Database GUI solutions can let the users store and sync objects and data with ease via an easier to user graphical user-interface.
Logs
Logs by BaaS is an effective feature which can help the users to access a well-detailed and complete report about their various activities including access request logs, number of requests, execution time, date or time etc.
CDN
CDN stands for Content Delivery Network. Integration of CDN can reduce latency and can help in effective content distribution. BaaS solutions are providing pre-built CDN Features to ensure content distribution globally.
Cache
When it is all about to improve the performance of your mobile application then caching capabilities become necessary for your application. It is because these can improve the server-side performance of application as well as can reduce the cost of server effectively. While, BaaS solutions are bringing easier options to run cache feature easily.
Best free mobile backend providers
Here are the best free mobile backend providers in 2020 which you can consider. Either if you are developing an iOS or Android app, you can benefit using these vendors:
Back4app
This is one of the best free mobile backend solutions which you can ever consider. Back4app is not only offering tons of Features but its scalability and flexibility are making it effective to consider. This solution is effective for both beginners and professionals.
Features
REST API
GraphQL API
Geo Queries
Email marketing
Real-time database
Cross-Platform SDKs
Price
Free trial available 
Paid option starts from $5/month
Parse
This is another amazing option which was previously owned by Facebook. Later Facebook pulled it out as an open-source BaaS solution which is now being supported by a huge community of developers. BaaS is excellent solution with numerous amazing Features and can accelerate your development process with ease.
Features
Data modeling
Social integrations
Real-time notifications
Email notifications
PUSH notifications
Price
Backendless
This is the coolest backend platform for your applications. Automatic API generation is its worthiest feature to consider. Pro version of this platform can let you develop and host your applications on your server. All and all, this is an effective solution for both beginners and professional developers.
Features
Geolocation
Logging
Caching
Enhanced security Features
User management
Real-time database
Price
Free trial available 
Pro versions start from $15/month 
Firebase
Firebase is a leading BaaS solution which has been developed to support your applications' backend. This platform is empowered by Google and has the ability to create more value effectively.
Features
Cloud hosting
Real-time database
Analytics
APIs
File storage
Price
Paid plan starts from $25/month 
Free trial available 
Kuzzle
Kuzzle is an amazing solution which can bring ready to use backend solutions for you. Entire Features which are being offered here are easier to integrate with the frontend of your application. This also offers rapid time to market solutions so that you can increase the chances of your ROI with ease.
Features
Push notifications
Ensured security
User authentication
Real-time data sync
Real-time geofencing
Offline data management
Price
Conclusion
When it comes to choose the best mobile backend solutions, then you can also find the best free mobile backend solutions which can support your applications effectively. Make sure to go with the solution which can let you meet your application requirements effortlessly.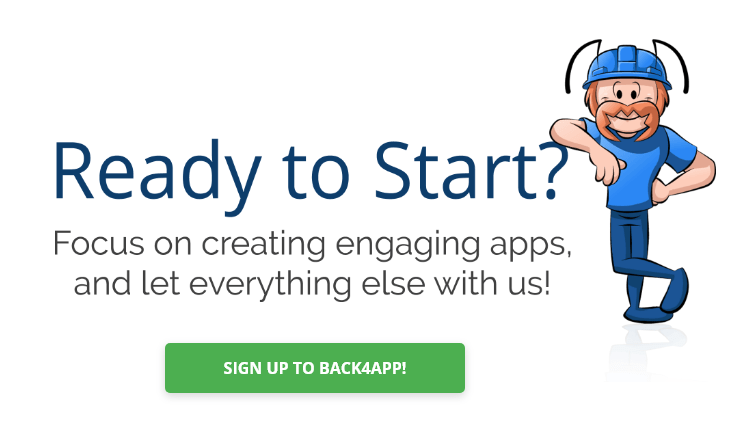 What is a mobile backend service?
Mobile backend services are providing web and mobile application developers an way to link their applications to the backend APIs, cloud storage, and speed up development. To know more read BaaS | Backend as a Service.
What are the most common features for a mobile backend?
The list includes Data Management, Push-Notifications, File Storage, APIs, User Authentication, CDN, and more.
What are the best Free backend providers?
The best Free backend providers in 2020 are:
– Back4App
– Parse
– Backendless
– Firebase
– Kuzzle