Google Firebase vs. AWS Amplify | Same thing?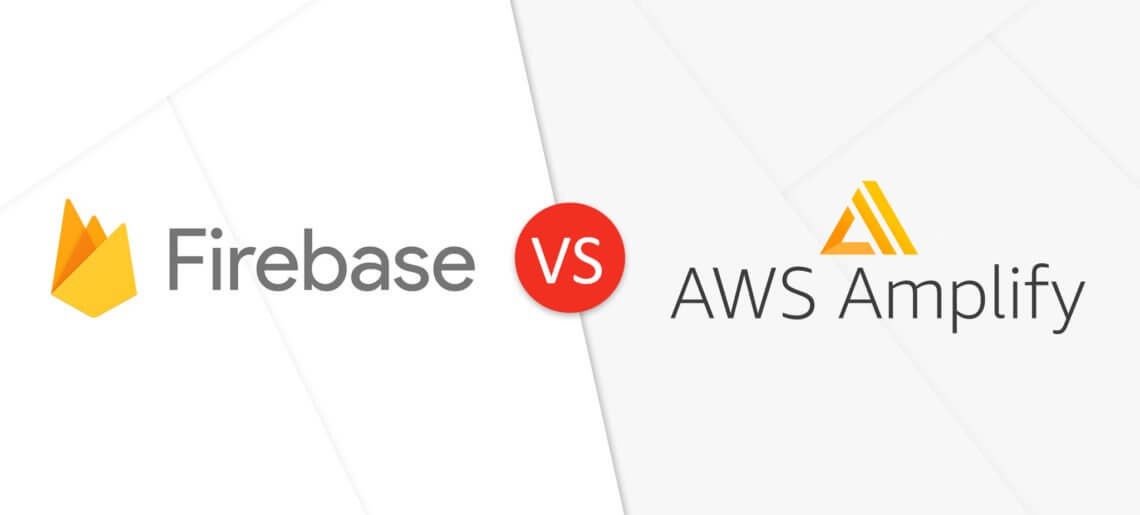 Over the last decade, we have seen mobile technology evolve quickly, with many brands competing to dominate the mobile operating system market. Today, Android and iOS have emerged as the undisputed leaders in the mobile OS Market. Therefore, the demand for mobile apps is higher than ever. That is why developers around the world are seeking technologies that enhance the procedure for mobile app development. To this end, many cloud solutions have emerged, offering developers infrastructure and tools for creating, running, managing, and hosting mobile applications efficiently.
Today, multiple cloud development platforms offer a wide array of services that bring value to developers. One of the most popular types of cloud technology is Backend as a Service, which is also referred to as BaaS. The companies offering BaaS provide developers with infrastructure, backend resources, and other tools for building web applications that meet the demands of the modern mobile user.
This article compares critical features and benefits AWS Amplify and Firebase cloud platforms. It would help developers make an informed decision while selecting a cloud solution for their app development project.
Amplify vs. Firebase | Core Differences
| | | |
| --- | --- | --- |
| | AWS Amplify | Google Firebase |
| Creation | Commenced service in 2018 | Commenced service in 2011 |
| Platform | Open-Source Framework | Proprietary Technology |
| Parent Company | Backed by Amazon | Backed by Google |
| Cloud | Integrated with AWS | Integrated with Google Cloud |
| API | REST and GraphQL APIs | REST APIs only |
| Database | Works seamlessly with relational and non-relational databases. | Depends on Google Firestore, a NoSQL database. |
| Offline Synchronization | On-device datastore | Cached data |
| Supported Platforms | iOS and Android through frameworks or native development | iOS and Android through frameworks or native development |
| Realtime Capabilities | Through PubSub | Through Firestore or Realtime database |
| Storage | Directly on S3 | Google Cloud Storage |
| Console | Available in AWS services via CLI | Integrated Console |
| Repositories | Connects to Github, Gitlab, Bitbucket | Requires configuring Google Cloud Build. |
Want to know more? Please keep reading.
What is Google Firebase?
Firebase is an excellent Backend as a Service platform that is powering a massive number of modern apps on Google Cloud Platform. It provides server infrastructure and a vast array of backend tools for app development, hosting, and management.
Firebase offers a managed service. In essence, the platform handles all the server management and provides the developer with API to connect their apps to the backend services.
Firebase is one of the novel providers of Backend as a Service. It is a comprehensive development platform that contains everything you need to create a business app. Developers that require advanced features for their apps can access extra tools from the Google Cloud. Firebase is an excellent platform for the development of apps for the Web, Android, and iOS platforms. It is well known for its realtime database that makes the procedure of developing communication apps seamless.
The Features of Firebase
The features of Firebase are detailed below:
Real-Time Database: A NoSQL database that updates client apps in realtime.
Cloud Firestore: A more recent NoSQL, realtime database.
Machine Learning: Provide SDK for adding machine learning to Firebase apps.
Analytics: Integrates with Google Analytics to provide insight into App usage and performance.
Authentication: Allows users to add authentication functions to their app quickly.
Hosting: Provide scalable hosting for apps.
The Pricing Structure of Firebase
Firebase provides two types of plans. The free Spark plan offers features such as A/B Testing, Analytics, App Distribution, App Indexing, and other generous limits for storage and hosting. Once the app exceeds the free limits, it automatically switches to the Blaze plan that compute costs based on server resource usage.
While the Spark plan is ideal for development purposes and small apps, the Blade plan is an excellent option for apps at scale.
The Benefits of Firebase
Below are the advantages of using Firebase backend as a service for your app development.
Users can access the state-or-the-art realtime database.
Easy to use administrator's console
It's a reputable proprietary platform backed by Google.
Integrates seamlessly with NoSQL datastore.
It's a versatile platform for creating and hosting web, mobile, and IoT apps.
It helps developers create apps that can scale without hassles.
Firebase offers a wide array of features useful for developers, such as authentication, push notification, security, storage, and lots more.
Developers can access useful APIs and SDK for their app development projects.
Offers Analytics feature that gives the app owner insight into app performance so they can make data-driven decisions.
Firebase provides APIs that make cross-platform app development easy.
Overview of AWS Amplify
AWS Amplify is a cloud solution offered by Amazon, the e-commerce giant. It provides developers with a development framework for creating web and mobile applications. The components of the AWS include libraries, user interface components, and command-line tools for building backend components. AWS backend integrates easily with iOS, Android, and ReactNative apps. It also works seamlessly with apps built with web frameworks such as React, Ionic, and Angular frameworks. Amplify users can access useful development tools without the hassles of server configurations.
The robust AWS infrastructure, global availability, and impressive set of tools present an end-to-end solution for developing, running, and scaling web and mobile applications. The serverless structure of Amplify negates the need for server configurations and maintenance, allowing developers to focus on the core task of app development. In essence, the platform helps improve the quality of app development and expedites project delivery.
The Features of AWS
The major features of AWS Amplify are as follows:
Storage: Provide secure cloud storage for user-generated content on device or cloud.
Offline Sync: Build apps that support local data access when the device is offline.
Authentication: With the Amazon Cognito, the developer can implement authentication through drop-in components.
Global Availability: AWS Amplify Apps is available Globally through the Amazon Content Delivery Network
Analytics: Access to vital analytics that helps the developer understand app behavior and also track the app usage activities.
Notification: Improve app user engagement by sending push notifications.
API: Supports REST and GraphQL APIs
The Price of AWS Amplify
Just like other AWS products, Amplify offers a free tier, and the premium tier is priced on a "pay as you go" structure detailed below:
Free Tier: 5GB storage, 1,000 builds. Unused resources expire after 12 months
Pay as you go: $0.01 per build minute, $0.023/GB storage per month.
The Benefits of AWS Amplify
Below is an overview of the features that makes AWS Amplify an excellent cloud development solution.
AWS is an opensource framework that integrates seamlessly with configured cloud services.
It integrates with AWS cloud seamlessly.
Supports device data store that facilitates offline synchronization.
Supports both SQL and NoSQL databases.
Supports a wide array of technology stacks for mobile and web development.
AWS scales seamlessly, and users are charged based on the server resources used.
Developers can leverage support for AppSync and AWS Lambda for easy app deployment and testing.
Supports Virtual Reality (VR), augmented (AR), text and voice inputs, and 3D scenes that enhance user experience.
AWS helps expedite app development with the vast array of development tools on the platform.
Create native apps without the exorbitant cost.
Has features for automatic testing to expedite the release of new app features.
Conclusion
The vast amount of cloud services in the world today makes the procedure for selecting a cloud solution challenging. We have created an informative overview of AWS Amplify and Firebase to guide while researching the best backend service for your next development project. 
Firebase is a Backend as a Service owned by Google and it's main features include the two real-time databases, authentication, machine learning and hosting.
Amplify is an Open-Source framework created by AWS and that is fully integrated with other AWS services. The core features include offline synchronization, GraphQL APIs, and analytics.
FAQ
What is Google Firebase?
Firebase is a Backend as a Service owned by Google, and it's main features include the two real-time databases, authentication, machine learning, and hosting.
What is AWS Amplify?
Amplify is an Open-Source framework created by AWS, and that is fully integrated with other AWS services. The core features include offline synchronization, GraphQL APIs, and analytics.
What are the differences between Firebase and Amplify?
– Firebase runs on Google Cloud
– Amplify runs on AWS
– Amplify is an open-source project, Firebase is not
– Amplify works with GraphQL and REST APIs
– Firebase works with REST APIs only
– Amplify provides on-device datastore offline synchronization
– Firebase works with cached data for offline synchronization