The Top 5 backend services for iOS apps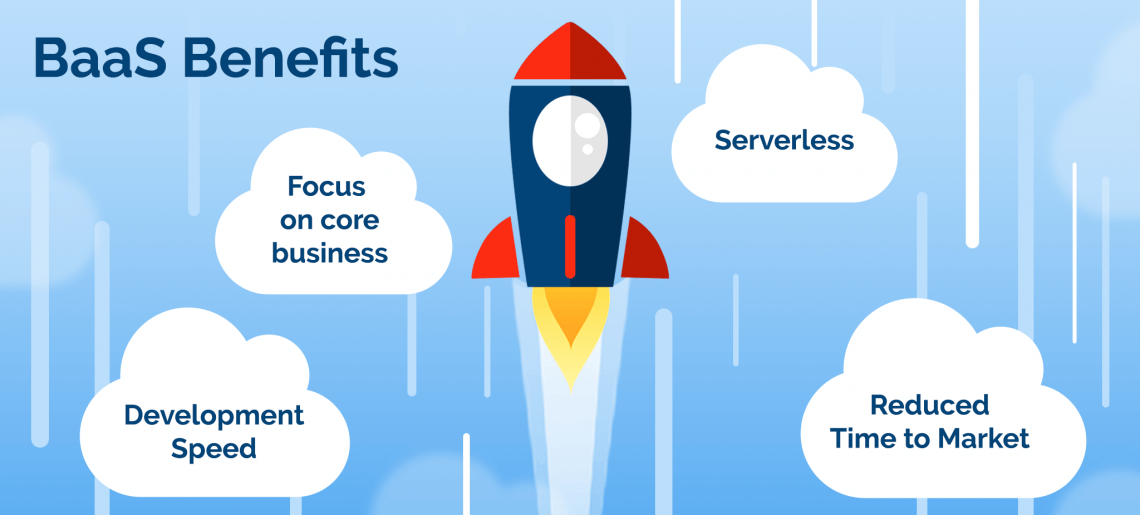 Are you planning to develop an iOS app? Then you need to give attention to planning before you venture into your project. For instance, there are many options for iOS backend, which makes the procedure of choosing the right iOS backend service overwhelming. However, you are better off taking your time to select the platform that provides the best value for your project.
One of the critical aspects of mobile app development is streamlining the required components for the project. This procedure involves selecting the best iOS backend service that would meet your needs.
A critical factor you need to consider is whether the iOS backend service has all the features you need for your project. You also need to think about pricing as well. Can you accommodate the fees of the iOS backend service with your available budget?
This article takes an overview of the leading iOS backend providers in the world today. Thee platform are Back4App, Parse, CloudKit, Firebase, and AWS Amplify.
What are the Basic Services of an iOS Backend Service Provider?
Right from the beginning of the project, a developer must make vital decisions regarding several essential functions of the project. The success of the app project would depend on these decisions, so it would be wise not to rush into a conclusion. For instance, the choice of an iOS backend provider plays a crucial role in the outcome of a project. That is why developers should consider vital factors such as cost and features before settling for the preferred iOS backend provider.
Most developers recommend iOS backend service providers based on their previous experience. What if other options could offer better value? So, it would be smart to review the top iOS backend options before selecting the perfect fit.
Taking due diligence before selecting the right iOS backend is essential because the backed would be handling many critical functions of your app.
Competition in the Mobile App Industry is High
Most businesses have discovered that mobile app brings massive value to their companies. So many of these enterprises are leveraging the latest technology to enhance efficiency and time to the market. Since time is critical in mobile application development, having a reliable iOS backend will give your business an edge while developing an iOS mobile application.
Given the crucial role an iOS backend service provider plays in the success of an iOS mobile app, you need to select your platform carefully. We have streamlined out a list to the platform that has massive positive feedback from their user community. Reviewing these platforms can help you make the right choice while searching for the best iOS backend service for your app development project.
Below is an overview of the leading backend service providers in the world today. You can select the one that suits the objectives for your iOS backend.
The best five iOS backend services in 2021
Back4App

Back4app is an excellent and well-established backend service provider with many useful features for developers. The platform offers developers an easy to use dashboard and a realtime database. Other features of the Back4app platform include LiveQuery, version control, replica set, Auto-scaling, a powerful command-line tool, GeoQueries, multi-app tenancy, and analytics. The platform also offers users the option for a free plan.
Back4app is an excellent option for those looking for a quality iOS backend. They provide the developer with many useful tools and also the guideline for using them. The community behind the iOS backend are resourceful and very helpful. It's an excellent option for both beginners and expert developers alike.
Pricing
Free Plan Available
Shared hosting starts at $5 per month
Dedicated Hosting starts at $250 per month
Key Features
Spreadsheet like database
GraphQL APIs
High availability and scalable hosting
Parse

Parse is a powerful backed that has many useful features. Developers can take advantage of features such as analytics, push notifications, global configuration, webhooks, background dashboard, system emails, jobs, and a host of others. The platform is user-friendly and offers a seamless experience for application development.
Parse is supported by active community members that are open to helping new users get up and running on Parse. If you have any challenges, you can easily find the information you need online.
Pricing
Key Features
Multiple mobile SDKs
Push-Notifications
Social-Login
Firebase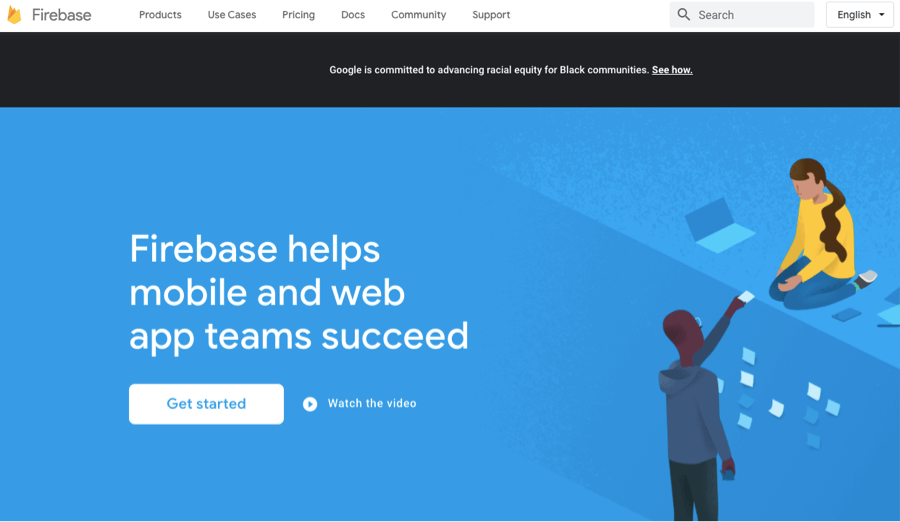 The Firebase project is backed by Google, that is enough reason to check it out. Firebase is a robust platform with many useful features for people searching for an iOS backend. Some of these features include crash reports, cloud storage, realtime databases, and a test lab. You can even decide to start with a free plan and upgrade your application when the need arises. However, many other iOS backend service providers offer free trials as well.
There are many positive reviews from Firebase users. Although the platform has its advantages and drawbacks, just like other platforms, it still remains an excellent choice for an iOS backend.
Pricing
Free Plan available
Pay as you go model above Free plan tier
Key Features
Real-time database
Machine Learning
Analytics
Apple Cloud Kit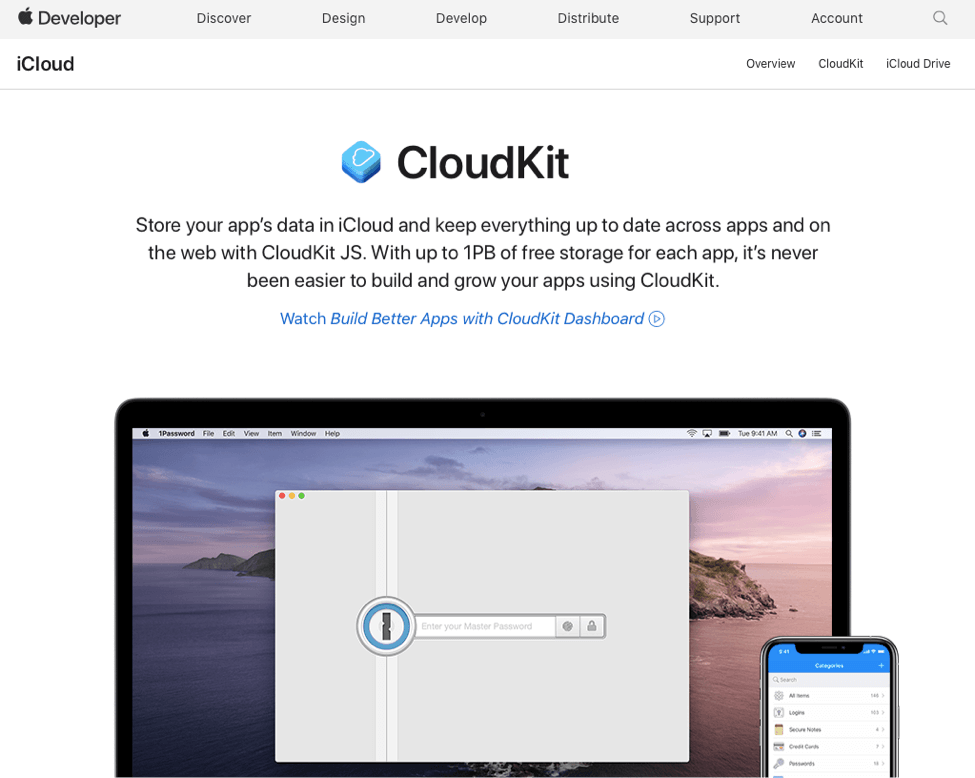 The fact that the service of Apple CloudKit is restricted to iPhone users makes it different from other backend providers. This platform provides tools for syncing data from an iPhone to a Cloud Container Kit. Consequently, the user can sync such data to other devices automatically. With the CloudKit, users can share data with specific people or make it available to the public.
Pricing
Free Plan available
$100 per 10 requests per second, $3/GB database, $0.1/GB Transfer
Key Features
Automatic Syncing
Simple Sharing
Storage
AWS Amplify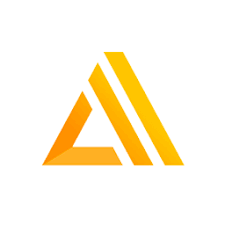 AWS Amplify is an Amazon service, so you can expect it to offer values for your iOS backend needs. It would interest you to know that AWS Amplify was used to create apps such as Periscope, Airbnb, and Netflix, among a host of others. Some of the features the platform offers include authentication, cloud storage, device farm, and a host of many others. AWS Amplify provides a free plan which you can upgrade as the need arises.
Given the fact that AWS is backed by Amazon, you are sure that the company is committed to maintaining the platform in top form. Amazon Amplify is a viable iOS backend you should consider for your project.
Pricing
Free Plan available
Pay as you go model
Key Features
iOS Backend Providers Comparison Table
Please refer to the BaaS Comparison Matrix for a complete and detailed evaluation.
| | | | | |
| --- | --- | --- | --- | --- |
| | Open-Source | Free Plan | Paid Plans | Hosting Available |
| Back4app | Yes | Yes | $5/mo and up | Yes |
| Parse | Yes | Yes | Not available | Download Only |
| Firebase | No | Yes | Pay as you Go | Yes |
| Apple Cloud Kit | No | Yes | Pay as you Go | Yes |
| AWS Amplify | Yes | Yes | Pay as you Go | Yes |
Vital Features of a Good iOS Mobile Backend
There are lots of backend as a service provider that you can select for your iOS app project. The list above is simply the most popular ones out there. Before you choose a platform for your iOS backend needs, let's make a checklist of the features you should check before selecting a platform for your iOS app development project.
An excellent backend should offer the following features;
Secure and scalable infrastructure
Push notifications
Email Notifications
User authentication
API console
Seamless navigation
Analytics
Intuitive interface
Community feedback
The above features are the most essential ones that you will need for your iOS app development project. All the platforms mentioned above have native support for all these features. Having these tips in mind will help you select the perfect iOS backend service for your project.
What type of iOS projects can you develop using a backend service?
A backed service is excellent for the following types of mobile projects.
Messaging apps
IoT applications
Mobile commerce
Games
Geolocation apps (taxi apps, restaurant, food delivery, etc.)
A final Note
The platforms mentioned above are excellent choices for your app's iOS backend. One cannot confidently affirm that a platform is the best because they all have their strengths and demerits. However, some of them are ideal for certain kinds of projects. You can evaluate them and make a decision based on your experience with the platforms.
All the five platforms listed are reliable, they also have active communities that provide support for users of the platforms. Whether you are a startup or established app development company, these platforms provide robust iOS backend service for your mobile app development need.
Want to know more how a backend as a service can improve development productivity? Please read BaaS | Backend as a Service.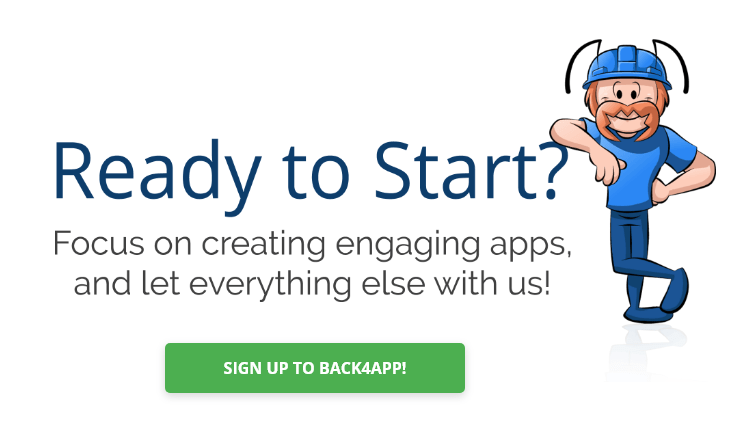 What are the main features of an iOS backend service?
The most common features are:
– Secure and scalable infrastructure
– Push notifications
– Email Notifications
– User authentication
– API console
– Analytics
For more features, please read Baas | Backend as a Service.
What are the best iOS backend services?
The best iOS backend providers are Back4App, CloudKit, Parse, Firebase, and Amplify.
What type of iOS projects can you develop using a backend service?
The list includes Messaging apps, IoT applications
Mobile commerce, Games, Geolocation apps (taxi apps, restaurant, food delivery, etc.) For more examples, please read BaaS | Backend as a Service.