Linode Vs DigitalOcean | Which is better?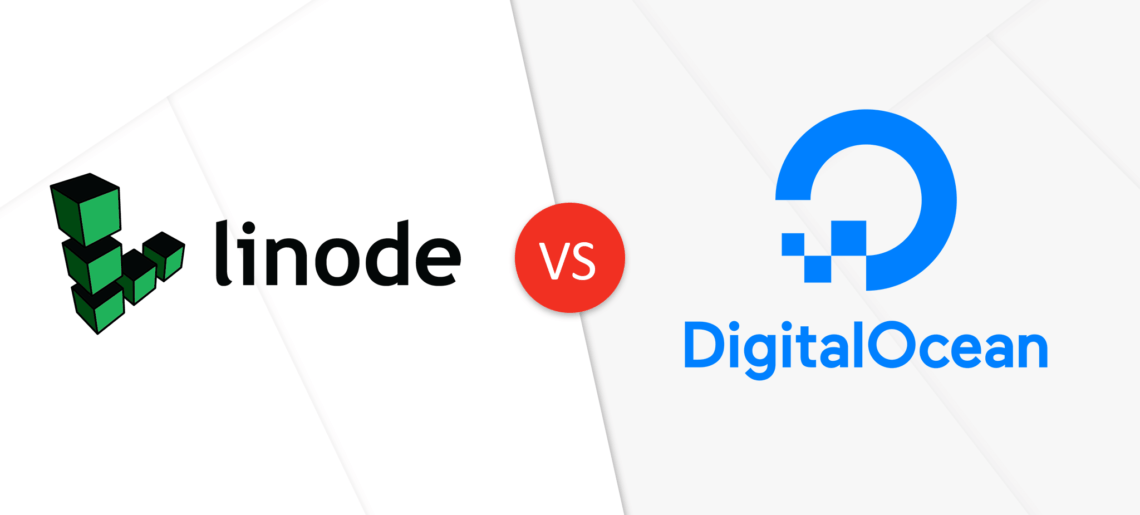 Are you the one looking for an effective cloud hosting provider in 2020? If you are, chances are that you already have an idea about why these providers are hugely beneficial for app designers and web developers. If you are still in confusion, take a look at this out-and-out Linode vs DigitalOcean comparative study where you will find some highlighted crucial features of each and pricing overview. Before you sign up for a cloud hosting service, get a thorough understanding of the pros and cons, performance, and pricing of each to decide on your choice better.
Here is what you will learn reading this article:
What is Linode?
Linode Pricing
Linode Key Features
Linode Advantages
What is DigitalOcean?
DigitalOcean Pricing
DigitalOcean Key Features
DigitalOcean Benefits
Linode vs DigitalOcean | What are the differences?
Comparison Table
What is Linode?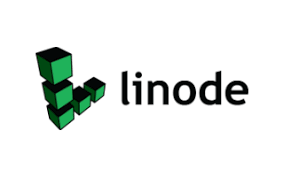 Introduced back in 2003, Linode, founded by Christopher Aker, has been playing a relevant role in the world of virtual hosting. A Linode cloud server is quite easy to launch for a first-timer and can be used to deploy a complicated system.
You can get almost five types of computing services from Linode, which cater to fulfill the specific requirements of the customers. From high memory requirements to dedicated GPU or CPU, Linode has been satisfying its clients with multiple services and products.
Linode Pricing
With its chalked out chart, there are no sudden lock-ins, no surprise bills, and the pricing is the same at every data center. You can start from $5 per month for 1GB and go up to the extent of $480 per month for 96GB. If you opt for the Standard Plan, the service goes all the way up to 192GB RAM with 3840 GB SSD and 32 cores.
Linode offers you more advanced plans as well – Dedicated GPU or CPU Plans. The following are Linode's pricing:
$5 per month for 1 core, 1GB RAM, 25GB SSD, 1TB transfer
$10 per month for 1 core, 2GB RAM, 50GB SSD, 2TB transfer
$20 per month for 2 cores, 4GB RAM, ,80 GB SSD, 4TB transfer
For additional information please refer to Linode's Pricing Page.
Linode Key Features
Linode is committed to delivering a top-class Linux server experience in the cloud. When it comes to pricing and performance features, web developers around the world love Linode for its extreme reliability.
The first and foremost preferable element is its predictable and simple pricing. With no hidden fees, you can scale up or down fearlessly without the worry of penalties.
The layout is easily navigated and well designed owing to its easy-to-use control panel. With tools like an advanced API platform along with DNS management and scaling facilities, Linode always provides stunning results.
Key products and features include:
Standard Instances
Kubernetes
Dedicated CPU
GPU Compute for AI
Object Storage
Block Storage
Backups
Load Balancers
Managed Servers
To know more please access Linode's Products Page.
Linode Advantages
Take a look at the following points to know why developers opt for Linode:
11 Datacenter locations across the globe
Services bundled into a simple price
Managed Services are available
The system is built with beneficial backup options and allows you to get data backup with a single click.
Linode uses multiple load balancers that help to spread the traffic over the servers.
Award winning support
What is DigitalOcean?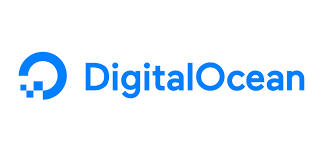 A developer cloud with launching in the cloud made easy, DigitalOcean helps to deploy and scale applications. With DigitalOcean, you can run your applications on multiple computers without facing any glitch. The platform offers virtual private servers while using KVM as the hypervisor.
Developers can easily manage DigitalOcean through a best in class web interface. Apart from this, this platform is widely preferred due to its predictable pricing, an intuitive and easy-to-use control panel and team accounts. Its optimized configuration is designed to process applications much faster.
DigitalOcean Pricing
In DigitalOcean's terms, several 'droplets' are introduced with different features and add-ons. The predictable plan with monthly caps and flat pricing keeps it simple for users all over.
Standard Droplets come with quite some spacious memory and can be used to scale applications like blogs and testing.
$5 per month for 1 core, 1GB RAM, 25GB SSD, 1TB transfer
$10 per month for 1 core, 2GB RAM, 50GB SSD, 2TB transfer
$20 per month for 2 cores, 4GB RAM, ,80 GB SSD, 4TB transfer
For additional information please refer Digital Ocean's Pricing Page.
DigitalOcean Key Features
A developer has to know all about DigitalOcean's specialties before choosing it. Irrespective of the Plan, the Container Registry is available to all users which gives way to easy storage, managing private images, and also pushing images without any hassle.
DigitalOcean boasts of Spaces CDN that comes with individual caches for unique URLs. In fact, the sign-in experience has recently been redesigned as an added bonus to enhance special announcements and two-factor workflows.
Here a summary with the main features:
Droplets
Kubernetes
Databases
Object Storage
Networking (VPC, Firewalls, Load Balancers, Floating IPS, DNS)
Developer Tools
To know more please access Digital Ocean Products.
DigitalOcean Advantages
The following are the list of benefits why developers like to work with DigitalOcean:
Uptime guarantee of 99.99%
Amazing UX and easy to use console
You can launch a droplet in less than 1 minute
With just one account, you have the chance of creating multiple server instances.
Load Balancers are designed to support backend connections, thereby becoming more resource-efficient and improving the overall performance.
DigitalOcean proves to be an ideal option for those who want to offer managed hosting services for websites in shared environments.
A one-stop shop named Trust Platform lets you get an answer to your privacy questions and also download security certifications.
Linode vs DigitalOcean Key Differences
Now that we went over the basics of each supplier let's dig deeper and analyze the differences between each supplier:
Pricing – Instances
Pricing structure is pretty similar for these two providers. For example, let's compare the entry level instance with the following specifications:
1 vCPU
1GB Memory
1TB Transfer
25GB SSD Disk
For this instance, both Linode and Digital Ocean will charge you $5 per month.
Pricing – Object Storage
Now, let's compare file storage pricing.
| | |
| --- | --- |
| Linode | Digital Ocean |
| $5 for 250GB | $5 for 250GB |
| $0.02 for additional GB | $0.02 for additional GB |
So, pricing is pretty much the same for Object Storage.
Pricing – Backups
Now, let's compare backups cost.
| | |
| --- | --- |
| Linode | Digital Ocean |
| $2/mo for a Nanonode | $1/mo for a entry level Droplet |
| or $0.003 per hour | 20% of Droplet price |
Looks like DigitalOcean is less expensive when we compare the backup costs. For example, if we compare the backup cost for the entry-level plan ($5/mo) for both providers it will cost $2/mo at Linode and $1/mo at Digital Ocean.
Pricing – Load Balancers
Now, let's compare the cost for Load Balancers:
| | |
| --- | --- |
| Linode | Digital Ocean |
| $10/mo | $10/mo |
There is no difference in pricing for load balancers.
Managed Services
The way both providers handle managed services is different.
Linode provides a fully managed service that starts at $100/mo and delivers the incident response, 24/07 coverage, dashboard, data protection, and a control panel.
DigitalOcean provides managed services for PostgreSQL, MySQL, and Redis. Pricing starts at $15/mo and covers daily backups, automated failover, end-to-end security, and reliable performance.
Data Center Locations
Both providers have a global presence.
Linode
Digital Ocean
11 Locations
8 Locations
North America
– Fremont
– Dallas
– Atlanta
– Newark
– Toronto
Europe
– London
– Frankfurt
Asia
– Tokyo
– Mumbai
– Singapore
Oceania
– Sydney
North America
– New York
– San Francisco
– Toronto
Europe
– London
– Frankfurt
– Amsterdam
Asia
– Singapore
– Banglore

Looks like Linode has an advantage here. In special, if you are in Australia or Asia-Pacific you will be better served by Linode.
Server Up Time Guarantee
Linode used to have a lower uptime guarantee, but that is no longer the case.
DigitalOcean guarantee an uptime of 99.99%
Linode guarantee an uptime of 99.99%
Linode vs DigitalOcean Comparison Table
Variable
Linode
DigitalOcean
Founded in
2003
2011
Employees
* as per LinkedIn
213
558
Address
Linode, LLC 329 E. Jimmie Leeds Road, Suite A 08205, Galloway New Jersey, USA
101 6th Avenue, New York, NY 10013
Phone Number
(855)454-6633
(347)903-7918
Email
[email protected]
Not listed
Support
Phone, Ticket, Training, Live Support
Phone, Chat, Live Support, Ticket
Server Up Time Guarantee
99.99%
99.99%
Data Center Locations
11
8
Founders
Christopher Aker
Moisey Uretsky
Ben Uretsky
Jeff Carr
Alec Hartman
Mitch Wainer
Investors
Bootstrapped
a16oz
IA Ventures
Trinity Capital
Conclusion
The services and essential products provided by Linode and DigitalOcean are very similar. The pricing structure is also similar, and there are only minor variations between both providers in this regard. The main differences relate that Digital Ocean is a larger company and Linode has a broader global data center distribution.
General FAQ
What is Linode?
Cloud hosting provider founded in 2003 with datacenters distributed around 11 global regions. Pricing starts at $5/mo and has a uptime guarantee of 99.99%.
What is DigitalOcean?
Cloud hosting provider founded in 2011 with datacenters distributed around 08 global regions. Pricing starts at $5/mo and has a uptime guarantee of 99.99%.
What are the differences between Linode and DigitalOcean?
– Linode has a broader global presence with 11 datacenters vs 08 of DigitalOcean
– Uptime guarantee for both is the same
– Pricing structure is very similar for both providers