What is a MBaaS?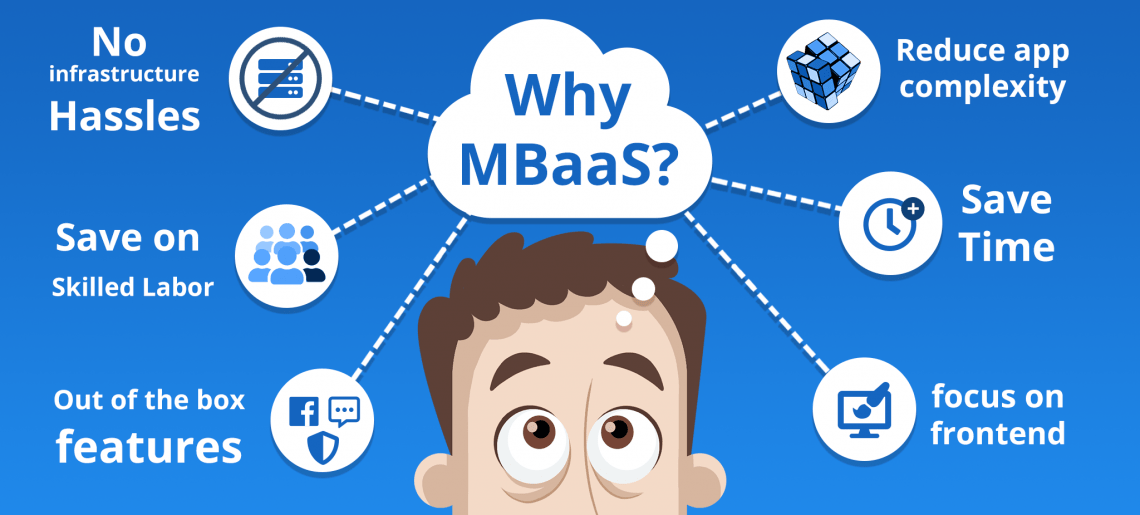 Mobile Backend as a Service (mBaaS) is the name for online platforms that offer infrastructure and other backend services that enhance app development procedures. In essence, mBaaS companies handle backend tasks, allowing the developer to focus on frontend development. Some of the resources mBaaS offers include APIs, push notifications, file storage, social media integrations, database, and many more.
Features of MBaaS Platforms
Most MBaaS platforms offer several features that enhance app development. A cross-section of these features include:
Scalable and managed hosting
Realtime Databases
APIS
Email and Push Notifications
Storage
User Authentication
Pros & Cons of MBaaS
Just as MBaaS has several benefits, it does have drawbacks as well. Let's take a closer look at the merits and demerits of MBaaS.
The Merits of MBaaS
Enhances development speed.
Reduce development costs.
Does not require hassles of server and infrastructure management.
The Demerits of MBaaS.
Offers lesser flexibility compared to custom backends.
The freedom of customization is limited.
Vendor lock-in is applicable in some closed-source platform
The key problems a MBaaS solve
MBaaS solves two main problems:
Expediting backend development, and
Management and scaling of cloud infrastructure
When should you use MBaaS?
MBaaS would be an excellent solution for fast and cost-efficient development in the three scenarios below:
Non-mission-critical enterprise apps.
Simple apps or apps that require minimal integrations.
Minimum Viable Product -MVP
What software projects are best suited to MBaaS?
MBaaS development is valuable for the projects listed below:
Games
Audio and Video streaming apps
eCommerce apps
Social media apps
Business apps like Uber
Chat and Messaging apps
What technologies are supported by MBaaS platforms?
An understanding of app's frontend and backend is essential before we delve deeper into the MBaaS concepts.
The frontend of an app consists of all the app interfaces that are visible to the app user.
In contrast, the backend interface is not exposed to the user.
Developers use APIs to connects various sections of the frontend to the app backend. Most of the MBaaS platforms out there supports the following technologies:
Flutter,
React Native,
Xamarin,
Ionic,
Android Native,
Swift and Objective C (iOS Native)
MBaaS is designed for developers
MBaaS is a technical oriented service created for app developers. It is not recommended for computer users without any coding/development skills.
The Ideal MBaaS users are:
Frontend developers that need help with backend development.
Backend engineers that want to expedite project delivery.
Development companies that prefer to outsource backend development.
Examples of how MBaaS can save you time and money
Developers can choose to create a custom backend for their app or use a Backend as a Service. The custom backend requires leasing infrastructure and installation of the operating system and other backend services. This option is painfully slow but gives developers the flexibility of creating a highly customizable backend.
MBaaS gives the developer the privilege of accessing a readymade backend that can be used for app development immediately. MBaaS expedites app development but offers lesser flexibility for customizing the backend environment.
Let's take a look at some practical scenarios that differentiate MBaaS development from the custom backend.
Compliance with GDPR Requirements
The procedure for GDPR compliance takes time and technical expertise. It requires an in-depth understanding of encryption technology, contingency plans, data security, and lots more. It can take up to 100 engineering hours for an experienced developer to implement GDPR. Given these complexities, it is preferable to use MBaaS services and leverage their extensive experience to achieve compliance without headache.
This approach also makes the costs of implementation manageable since the MBaaS company can spread its costs among subscribers. Taking a solo approach to GDPR implementation is costly; it would take donkey years to recoup such app development investment.
Development with AWS Instances
Developing an app in a non-MBaaS platform such as AWS EC2 Instances will require the following procedures:
Sign up with AWS or other cloud services.
Login to AWS and launch an Instance.
Select an Operating system and Choose the Instance Type and Size.
Configure instance settings like number of Instances, autoscaling, network, IP, monitoring, etc.
Add and configure storage.
Secure the server.
Install the Operating system
Install and configure the database.
Install any necessary framework.
Once all these steps above are complete and tested to be functional, you can start writing your code. The procedure above can last for several days, depending on the developer's expertise and the working environment.
On the other hand, all the steps above can be completed with just a few clicks on MBaaS platforms. It takes just a couple of minutes to set the backend environment and start coding.
Implementing Social Login Feature
Supposing you have created your custom backend have started developing your app, you would likely want to implement a social login feature. An offshore backend developer may charge about $15/hour for this task that may take 10 hours.
The total cost of implementing social login would be 15 x 10 = $15 only. However, getting the social login feature up and running takes less than an hour on most MBaaS platforms. This means you will be saving $150 in development costs for this feature alone.
Why use MBaaS for your business?
MBaaS enhances business by optimizing the productivity and efficiency of app development procedures. Small businesses with limited resources benefit a lot. For instance, the costs of leasing backend infrastructure and hiring developers would be overwhelming for small businesses. However, when they outsource to the MBaaS platform, the prices reduce significantly.
Moreover, businesses do not have to wait for several months before launching an app with a backend service. Wasting time can lead to losing a competitive advantage over competitors. Backend as a Services expedites application development, giving a business an edge over competitors. A summary of the business benefits of MBaaS are as follows:
Saves development costs,
Require fewer development team members.
Decreases time to market.
Seamless infrastructure management.
Is MBaaS a good technical solution?
Excellent backend developers are few in the market. That is why you should only use them for writing high-value backend codes. You are underutilizing talents when a backend developer writes boilerplate codes or program repetitive tasks.
You can use MBaaS to handle repetitive tasks. At the same time, your frontend developers can focus on creating excellent frontend functions and enhance app usability. There is a summary of MBaaS technical benefits.
Allows developers to concentrate on frontend development.
Offers turnkey security and backup solutions.
Concentrate on logic coding rather than boilerplate.
Clone apps and create test environments on the fly.
Provides out of the box features such as storage, search, authentication, etc.
Refocus backend development to high-value code creation.
Access to a standard development environment.
Negates the need for installing redundant stacks.
An Overview of MBaaS Architecture
The MBaaS architecture is segmented into three logical layers below:
The Foundation Layer: This layer consists of database servers. It can be a cluster of two or more database servers that handle data replication or backup routines.
The Application Cluster: This layer consists of several servers that handle requests from connected apps. When autoscaling is enabled, the number of servers in the clusters increases to take massive requests during peak periods,
Balancers and CDNs: This layer connects the app and database servers to the internet.
Top 10 MBaaS platforms
Below is the list of leading MBaaS companies in 2021.
1. Back4App

Back4app is a MBaaS company that leverages an amalgamation of open-source technologies. The platform is known for its reliability, seamless app scaling, and impressive performance.
A cross-section of Back4app features include:
Authentication,
File storage,
Push Notification
Support for REST and GraphQL APIs
Support for SQL and NoSQL database
And many more.
The platform offers a Free plan loaded with ample server resources, while the premium plans start from $5 per month. Premium plans are recommended for production and business apps.
The benefits of Back4apps include:
Technical Support: Offers around the clock support plans that aligns with your needs and budget.
GraphQL: Supports GraphQL API that allows you to retrieve multiple precise data from the database,
CDN: Allows apps to be hosted globally through its content delivery networks.
Flexible Hosting: Offers both scalable shared hosting and dedicated plans.
Flexibility: Allows users to manage Parse source code and customize it as the need arises.
Easy to Use: The platform is easy to understand for both new and experienced developers.
Relational Queries: Supports both relational database and NoSQL databases.
Opensource: The technology stack of Back4app is based on opensource technologies.
2. Firebase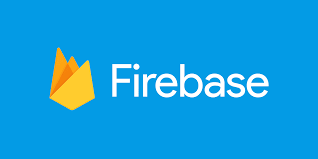 Firebase is a popular Backend as a Service platform known for its realtime database, authentication, analytics, and hosting features. This closed-source platform was acquired by Google in 2014. Firebase offers a free tier with limited features, while the premium plans are priced using the Pay-as-you-go structure.
Google did a heavy overhauling on Firebase over the years to include the following enhancements:
App Development: Improvements on tools that enhance app development through features like authentication, machine learning, realtime database, storage, offline functions, and instant sync across multiple devices.
Quality Enhancement: Offers analytics that provides insight for improving app performance. Analytics provides valuable data such as test lab, crash reporting, performance monitoring, and Google Analytics.
Growth: Firebase integrated with Ad Mob that allows developers to add in-app advertisement functions to their app without hassles. Other growth features include dynamic links, messaging, and A/B testing.
The benefits of Firebase are listed below:
Ad Integration: Firebase allows seamless integration with Ad Mob for monetizing apps.
Machine Learning: At this time, Firebase platform is the only MBaaS that offers machine learning features like face and text recognition and scanning.
Realtime Database: This feature is useful for creating instant messaging apps like WhatsApp that can sync data instantly across multiple devices.
3. Kinvey

Kinvey provides resources that allow the creation of apps in a serverless environment. Some of Kinvey's features include location services, push notification, authentication, and database. The platforms offer an enterprise-ready service that includes hosting, operations, and management. They offer a free trial, and the premium plans start at $2,500 per year.
The benefits of Kinvey are as follows:
Superior Support: Offers around the clock support services
Useful Integrated Tools: Provides analytics and compliance reports such as HIPAA for healthcare apps.
Enterprise Integration: It integrates seamlessly with enterprise platforms such as Oracle, Active Directory, SAP, Workday, and Salesforce.
4. Parse

Parse was acquired by Facebook and used for hosting apps before the social media giant stopped supporting the platform and made it opensource in 2017. Since then, Parse has enjoyed the developers' support worldwide because it brings immense value to app development. It's a framework that offers SDKs and Libraries, an API server for NodeJS, an app management dashboard, adapters, documentations, and many other features.
The features of Parse include:
File storage,
Push notifications,
Single Sign-on functions
APIs
Database that works like a spreadsheet.
Developers can host Parse on their own server or use a dedicated Parse hosting service from Azure, AWS, or Digital Ocean. Parse is available for free download.
The benefits of Parse include:
GraphQL support: This is a highly efficient API that allows retrieval of multiple data from a single API call.
Multi-Platform Support: Parse supports multiple platforms through a wide array of SDKs. It can be used to create apps for Web, Mobile, and IoT.
Cloud Code: The cloud code feature allows JavaScript developers to create custom codes.
Highly Flexible: You can customize the backend source code to align with your app development requirement.
Easy to Use: Parse is easy to use by both new and experienced developers. You can complete your first project in just a few hours.
Database Management: Parse offers functions for handling database search, filter, and content update from a web interface. You can also store basic data types, queries, locations, and pictures with a simple code.
5. CloudKit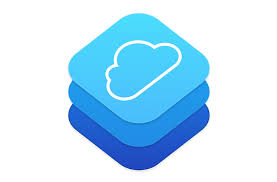 CloudKit is an Apple-owned backend service established in 2015 that offers native SDK for developing iOS apps. It makes it easy to create apps for iOS devices by providing storage, authentication, and database, making it easy to focus on client-side development.
The essential function of CloudKit is data storage with iCloud authentication and an API for connecting the frontend. Despite its limited features, the platform costs $100 for requests/seconds. However, CloudKit creates native apps that access iPhone devices' functions, offering high performance, great aesthetics, and the best possible user experience on iOS devices.
6. AWS Amplify

Amplify is an Amazon-owned backend service that integrates seamlessly with Amazon Web Services. It is an excellent platform for creating serverless apps that scale without hassles. Another remarkable feature is its integration with Web, Android, iOS, and React Native frontends. Some of the features on Notifications, Analytics, Storage, APIs, AR/VR.
The benefits of Amplify are listed below:
Atomic Deployment feature allows an app to keep on working even if an update deployment crashes.
Features support for GraphQL that allows developers to write queries more efficiently.
Integrates with CloudFront content delivery network for global app deployment.
7. Backendless

Backendless is one of the first-generation providers of MBaaS and offers the option of running the framework on an online or local server. They also provide a free plan as well as premium plans starting from $25 per month.
Here are the benefits of Backendless
Around the click support series.
Offers cache features for cloud-hosted and self-hosted Backendless.
Offers a visual app builder for creating apps without writing codes.
It can be hosted on the cloud or offline server.
8. GameSparks

GameSparks is a backend platform was created in 2013 and bought by Amazon in 2017. It is designed to provide a backend for games. Some of this platform's features include scalable hosting, live game operations, multiplayer, social integrations, and many more.
GameSparks offers a free plan, while the Standard Plan starts at $299 monthly. The Enterprise Plan is quoted on request.
Some of the benefits of GameSparks are
A reliable company backed by Amazon.
Offers scalable backend.
Provides many game-related features.
9. Kumulos

Kumulos service of this backend platform aligns with the needs of digital agencies and mobile app development companies. Kumulus makes it easy for these companies to create apps for their clients.
This platform's features include app store optimization, analytics, reporting, and push notifications, among many others. The premium plan structure is designed to cater to startups, digital agencies, and enterprises.
The Benefits of Kumulus are listed below:
The Agency Console allows the development agency to manage multiple apps for different clients without hassles.
Functions for app store optimization allows developers to do SEO for apps. This feature is only available on Kumulus at this time.
Features such as crash reports and diagnostics allow developers to troubleshoot app issues and resolve them faster.
10. Kuzzle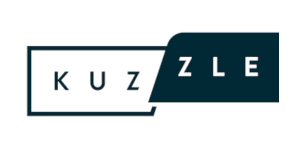 Kuzzle is another opensource Backend as a Service platform that works great for creating mobile apps and IoT applications. This platform's features include an administration console, geofencing, realtime database, security, and authentication.
Kuzzle is available as a free download, but the hosting services start at $1,200 per month.
The advantages of this platform are listed below:
Offers managed private cloud
Self-hosted options are free
The platform is opensource
Conclusion
Apps are made up of the frontend and the backend; these two app sections are connected through APIs. The tasks of mobile app development are greatly enhanced by using Backend as a Service platform. These backend platforms also help deploy, manage, and scale apps.
Most developers use backend services to reduce development time, save costs, and avoid infrastructure management hassles. The main features of backed platforms are authentication, database APIs, notifications, and cloud functions.
Although there are several backend platforms in the world today, the industry leaders are Back4app, Parse, and Firebase.
FAQ
What is a MBaaS?
Mobile Backend as a Service (mBaaS) is the name for online platforms that offer infrastructure and other backend services that enhance app development procedures. 
What are the Pros & Cons of MBaaS
PROS
– Enhances development speed.
– ReduceS development costs.
– NO hassles of server and infrastructure management.
CONS
– Offers lesser flexibility compared to custom backends.
– The freedom of customization is limited.
– Vendor lock-in is applicable in some closed-source platform
What are the top 10 MBaaS platforms?
– Back4app
– Firebase
– Kinvey
– CloudKit
– Parse
– Backendless
– AWS Amplify
– Kuzzle
– Kumulos
– GameSparks