Top 10 eCommerce backends for you app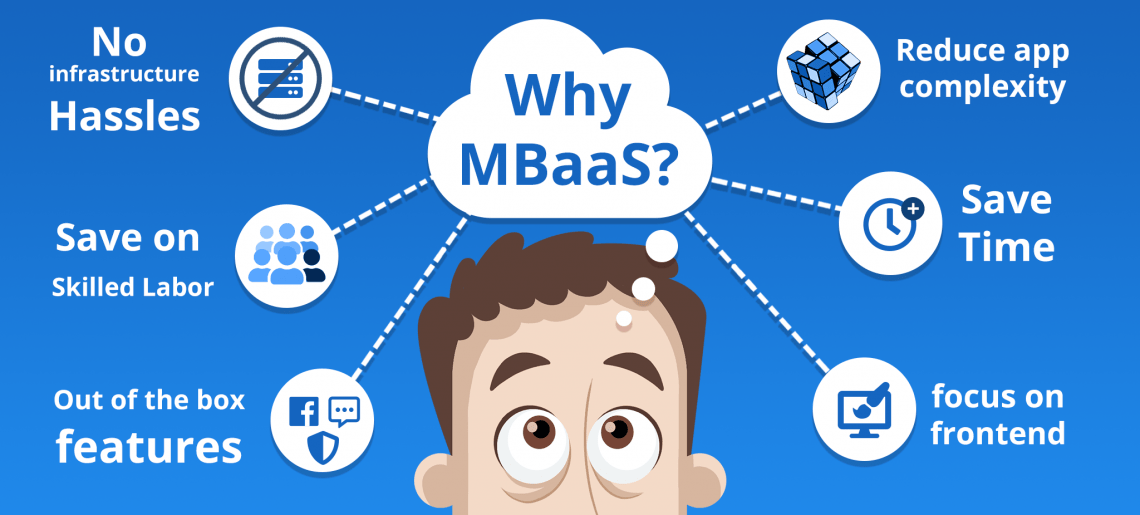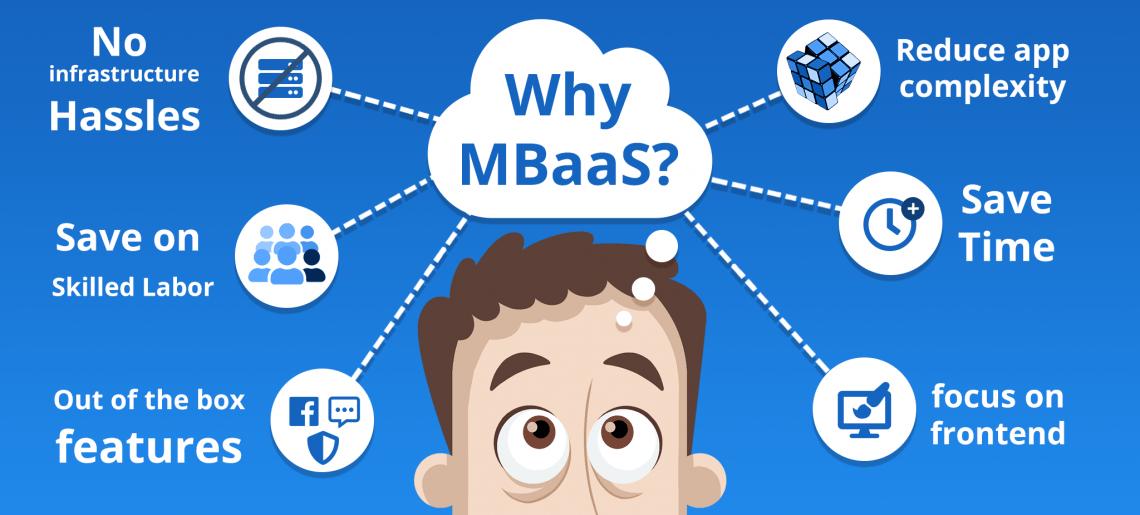 For the past few years, shoppers have changed their shopping behavior dramatically. Fortunately, businesses also have a lot in hand to catch and stay competitive in their industries.
However, over time eCommerce has become one of the leading trends for shoppers. Due to which the eCommerce industry has also been expanding vigorously over time.
Most importantly, within the next year, the revenues of eCommerce are expected to grow up to 5.4 trillion USD. On top of that, the emerging trend is also changing how retailers used to do their business before. Ecommerce businesses now can create smoother applications to offer a more seamless and convenient shopping experience to their customers. However, before simply starting to create an eCommerce app or site for your business, there is a lot to know in this regard.
So, here we have brought a detailed article for you regarding eCommerce and eCommerce benefits that you must know.
So, here we go:
What is eCommerce?
Ecommerce is also known as electronic commerce, is a term that defines a business model allowing individuals and companies to sell and buy products over the internet. Ecommerce usually has four key segments and is conducted over tablets, laptops, computers, smartphones, and other smart devices.
Virtually any product you can think of is easier to avail through electronic commerce transactions. For example, books, toys, furniture, plane tickets, music, stationery, and a lot more.
Over time, eCommerce has become one of the preferable business models. It is because eCommerce provides capabilities for various types of businesses, from freelancers to independent sellers, mid-sized enterprises to large enterprises, and multiple others.
Some of the most amazing benefits of stepping into the eCommerce world for businesses. The most important one is expanding your services and products without any geographical restrictions. However, there are various other benefits as well to add more here.
Benefits of eCommerce for your business
Do you want to know why you should consider eCommerce as a preferable business model? There are various ways in which this business model can benefit your company. To know about these benefits, you must have a look at the information enlisted below to get a better idea about the things in this regard.
Sell without borders
When starting your brick-and-mortar store, location is one of the most important boundaries that restrict your business here.
Fortunately, an eCommerce business usually has freedom from all these location-specific boundaries. You can easily run your business from anywhere and offer your products to sell to your customers from all around the globe.
The only limit to selling your products in an eCommerce store is your intentions and resources. While expanding your business to how big you want and doing it across borders is not a problem anymore.
Start with a lower cost
When it comes to starting your own brick-and-mortar store, you usually require large capital for an initial investment in this regard.
On the other hand, an eCommerce business model can easily keep you from hefty, upfront investments to operate your store. These investments usually include renting an outlet, creating your outlet's design, and a few others.
With an eCommerce website, you can avoid some of these expenditures. Always remember the fact that creating an eCommerce store is not entirely free. However, it is way lower, even the bare minimums more often, comparatively.
Along with that, starting and establishing your eCommerce store takes less time than opening a physical store.
Access a wider customer base
Fortunately, with the increasing eCommerce growth, you can now utilize different methods to sell your products or services to more customers in the best possible way. You can process your way of selling online through different channels.
These commonly include using a website, creating a mobile application, becoming a seller on an already established marketplace such as eBay, Amazon, etc. Social media platforms such as Instagram, Facebook, or creating shoppable ads on social media or Google.
These methods can help you better reach more clients without even waiting for them to purchase by only visiting your store.
As a result, having access to a wider customer base will also let you ensure a thriving business in the best possible way.
What is a Backend?
Whenever it comes to using different methods of reaching more customers for your eCommerce business, creating a mobile application is considered one of the top methods in this regard.
Mobile applications more commonly consist of two sections, i.e., frontend and Backend. The front end is the more often visible area on your screen. The front end is meant for users to interact with the application.
However, in general terms, Backend consists of hardware resources, software technology, and application infrastructure that powers your website or application. In the computer science world, developers or software engineers are the ones who work with the Backend of the application or website.
Categories of Cloud Providers to Host a Backend
Cloud providers usually provide infrastructure, software, or platforms as a service hosted by any third-party provider and make that available through the internet to the users. Basically, there are three main categories of cloud providers to host a Backend.
These solutions are more commonly known as PaaS, IaaS, and BaaS. Each of these cloud providers facilitates the users in different ways.
Let's look at the quick overview of each cloud provider category below to get a better idea about the things in this regard.
IaaS
IaaS, aka Infrastructure as a Service, is a cloud service provider that manages the infrastructure for you. It will include network, actual servers, data storage, and virtualization via an internet connection.
The user will access the services through a dashboard or an API and rent the infrastructure essentially. Here you can manage things such as hard drives, hardware, networking, servers, data storage. It is a typical cloud server deployment model.
PaaS
PaaS is Platform as a Service which means an application and hardware platform managed and provided by a third-party cloud service provider. The user will handle the applications running on the top of these platforms along with the data application relies on.
Generally, PaaS offers users a shared platform for app development and management without building infrastructure associated with the process usually.
BaaS
BaaS is also known as Backend as a Service provider. This cloud service aims to provide all the behind the scene aspects of mobile or web applications.
Mobile app or website developers usually use this cloud service model to link their applications with the Backend services through APIs. These services include cloud storage, database management, push notifications, app hosting, and more.
Top 10 Backends to build an e-Commerce application
Do you want to build an eCommerce application? Or do you want to know about the best eCommerce backends available out there to integrate into your eCommerce applications?
In any case, we have enlisted the top 10 Backend options you can consider to build your eCommerce applications with ease. Let's look at the overview of each to understand more things in this regard.
Back4app is the easiest and most lucrative backend solution for app development. It doesn't only offer you an amazing range of Backend features to integrate into your applications.
However, also you can get a quicker solution to manage and host your applications with ease. Most importantly, it can also let you host APIs for IoT, mobile, and web apps.
Key Features of Back4app
Here are some of the most amazing features of Back4app that you must know:
Email verification
Database management
Two-factor authentication
Automated backups
Highly optimized storage
Pricing of Back4app
Back4app offers to pay as you go method with highly scalable pricing plans. 
Premium plans of Back4app start from $25
Firebase is a Backend option for eCommerce apps that comes up with the technologies meant to make your app development process easier and swift.
This Platform offers an entire suite of various useful services to create and maintain your mobile and web apps in the best possible way. Additionally, you can also mix and match the complementary features of Firebase to make it the best fit for your development needs.
Key Features of Firebase
User authentication
Cloud Firestore
Crashlytics
Remote config
Pricing of Firebase
Firebase offers a free tier with generous limits to get started with the Platform.
The premium plan of Firebase is available as per pay as you go method.
Strapi.io is an amazing Backend as a service provider that can let you create customizable, performant, and self-hosted eCommerce applications within no time.
It is an open-source Backend provider that can let you customize everything from themes to admin panels with ease so that you can create a unique eCommerce application with ease.
Key Features of Strapi.io
GraphQL or Restful APIs
1-click app deployment
Content-type builders
Media library available
Pricing of Strapi.io
Open-source features of Strapi.io are free forever.
Premium plan with additional resources starts from $9 per month.
Are you looking for a more effective Backend solution that can help you to enhance user experience in the best possible way? Parse is here for you.
Parse is known to be an earlier leader in the Backends providers' market. It is based on open-source technology perfectly designed to help developers manage their applications' Backends. Additionally, it comes up with a range of features that makes it a top pick in this regard.
Key Features of Parse
Real-time database
User session management
SSL hosting
Email and password authentication
Pricing of Parse
It's free to download.
Backendless is another amazing Backend provider suitable for both new applications development or transit to any other application platform. It always offers highly flexible solutions and amazing features to make your eCommerce app development process easier.
Key Features of Backendless
User authentication
Push notifications
User management
Pricing of Backendless
Free trial available
Starts at $25/month
It is another powerful Backend platform. The Platform is based on a secure and well-managed container system. It is meant to offer you the reliability and flexibility you need to build top-performing eCommerce applications.
Key Features of Heroku
Heroku runtime
App metrics
Heroku PostgreSQL
Smart containers
Pricing of Heroku
Free trial available
The premium plan starts from $7 per month.
7.     AWS
AWS is one of the easy-to-integrate Backends for your eCommerce applications. It comes up with an effective toolset designed to help you by making Backend management easier. Most importantly, it can also let you create serverless applications without any hassle.
Key Features of AWS
Virtual Instances
APIs
Databases
Storage
Pricing of AWS
Free version available.
However, premium plans are based on pay as you go model.
Here is another cloud infrastructure solution designed to simplify infrastructure for app developers. It is a feature-rich platform that is pretty easier and straightforward to configure. Additionally, this Platform thrives on being a simple and efficient cloud hosting provider.
Key Features of Digital Ocean
DNS Management
Floating IPs
Simple control panel
Pricing of Digital Ocean
Pricing of Digital Ocean
The pricing plan of Digital Ocean starts from $5 per month
It is an amazing, unified content platform meant to power your eCommerce applications. So that you can offer a better digital experience to your users with ease. This Platform comes up with tons of features and can help you ensure an enhanced user experience in the best possible way.
Key Features of Sanity.io
Easier customization
APIs and microservices powered configurable lights.
Quick data processing
Reliable API distribution
Pricing of Sanity.io
Free trial available
The premium plan starts from $99 per project per month
It is a lucrative development platform and online CMS, making it easier to access all the created content through APIs.
This Platform comes up with unique technology to allow users to create custom content rather than apps with predefined and fixed templates.
Key Features of Contentful
Global CDNs
Modular and flexible fields
Extensive query filters
Synchronization.
Pricing of Contentful
Free trial available
The premium plan starts from $39 per month
Conclusion
So, these are some of the best eCommerce applications' Backend providers that you must know. However, you can easily choose the one that you find more suitable for your eCommerce app development needs here.
General FAQ
What is a backend?
The backend is a broad term utilized to define the hardware resources, network infrastructure, and software technology that powers an application or website.
What are the benefits of e-Commerce?
– Sell without borders
– Start with lower cost
– Access a wider customer base
What are some of the best backend for an e-Commerce application?
– Back4app
– Firebase
– Parse
– Strapi
– Backendless
– Heroku
– AWS
– Digital Ocean
– Sanity
– Contentful