e-Commerce Backend as a Service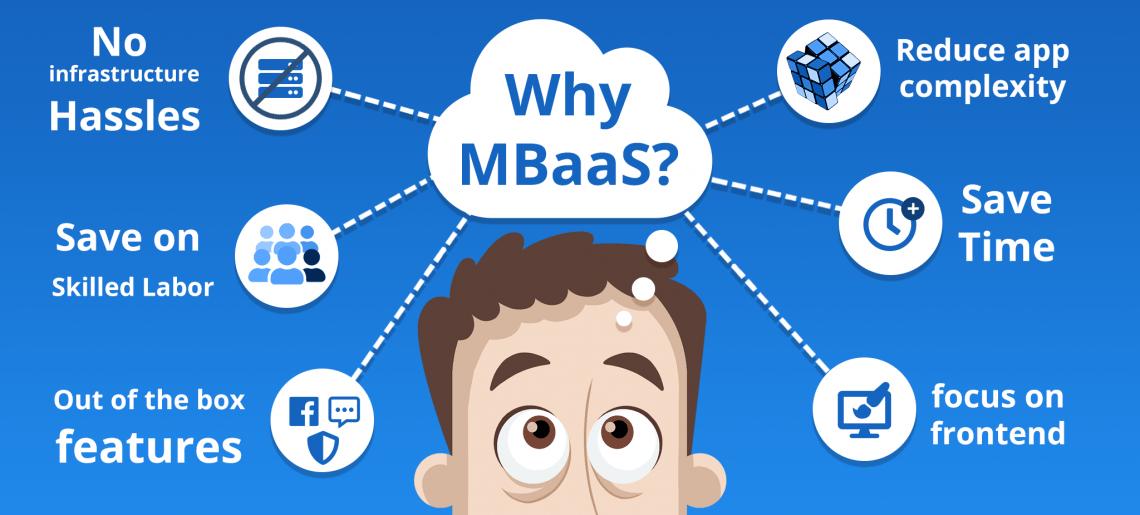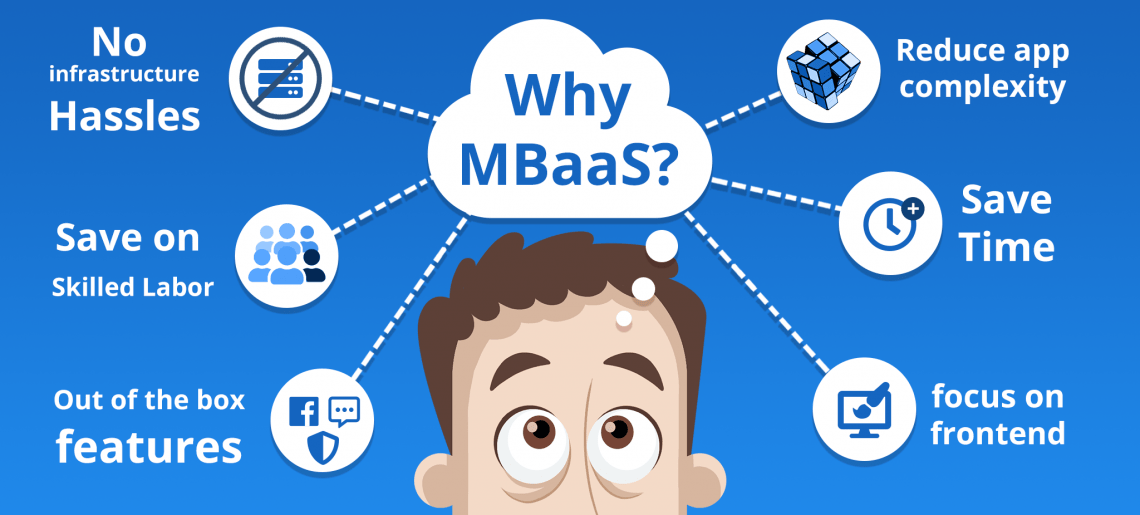 Are you an online seller and looking for some effective ways to grow? Well, developing an e-commerce application is one of the most important things you need to consider in this regard. It is because rate of usage of mobile phone all around the world is increasing rapidly as mobile devices have become more available to the people. Usage of mobile devices have extended to the level that there exist more mobile phones than world's overall population. With technology becoming more accessible developing a mobile application for your e-commerce store will offer you better ways to grow in this field. However, when it comes to develop an ecommerce application, then most of the people think that it is still expensive and time-consuming. But in reality, the situation is not same anymore. It is because availability of ecommerce BaaS solutions are enabling developers to develop feature rich and amazing ecommerce applications within no time. 
Do you want to know what is BaaS and how it can benefit the process of ecommerce application development? To know every aspect of this topic, have a look at the full-fledged detail given below in this regard. Here you will certainly find complete information to get a better idea about the things on this topic with ease.
What is a Backend as a Service?
BaaS also known as Backend as a Service is a mobile application development trend which will certainly continue to increase in popularity in the years to come. This is a new cloud service which is meant to provide web and mobile applications backend services including file storage, cloud data, social media integration, message pushing, account management and much more. With the evolution of mobile applications, Backend as a Service is gaining much popularity among application developers. BaaS is known as a new application development model which is not only effective to speed up application development process but can also work in an effective way to lower application development costs.
Backend as a Service is an effective application development architecture which is meant to accelerate the process of mobile application development. It has the ability to transform backend capabilities into services and can reduce the repetitive construction of services for developers.
With the help of a BaaS solution you don't have to reinvent wheel every time while creating an ecommerce or any other type of mobile application. It is because these solutions are offering better opportunities for developers to reuse pre-developed backend services or features. Developers can integrate already built backend services with their application's frontend with ease.
By having a BaaS solution, developers have to write frontend code only because these solutions are offering pre-written codes for the services which have to be taken place in the backend of any application such as data management, storage, push notifications, database management, user authentication, and remote updating, etc.
Benefits of a BaaS for your e-Commerce App
Over the years, BaaS solutions are offering third-party services as a backend function. With the users who are developing platform specific applications can reuse their BaaS features in their different applications. These solutions are offering a wide range of repeatable functions including file storage and sharing, push notifications, social integrations, messaging, usage analytics, user management, and much more than this. However, these BaaS solutions for your eCommerce applications can bring multiple benefits to you. Some of these benefits we are going to mention below. So that you can get better understanding with these in this regard.
Most of the times, developers have no need to redevelop a stack for every mobile application, because an effective BaaS solution for eCommerce application has the ability to provide much of its underlying processing needs. With this, you don't have to spend hours to develop customized stacks anymore.
BaaS solutions can also offer the potential to link applications across platforms with ease. This can let you enjoy numerous benefits ranging from increased accessibility to easier data sharing. Even more, this will also help you to have quicker up time as well as you will be able to improve overall user-experience in the best possible way.
Although BaaS solutions for your ecommerce application will let you start from basic set of elements but gradually you can keep adding more and more elements as per your application needs with ease.
All an all, using an effective and efficient BaaS solution for your ecommerce application development will not only speed up your development process but it will also help you to utilize your resources more smartly.
Incorporate e-Commerce Templates
On the basis of different agencies' amalgamating app development experience findings, a large chunk of application development process can be repeated. This fact is holding significant importance at the present time because most of the organizations are investing efforts and time to build applications much similar to the popular ones. Some of these might be clone applications, but even the ones which are not clone still containing much similar elements. This scenario is pretty suitable for flexibility of application development process. Application templates which also known as application starters are actually ready to use source code. Developers can use these templates to speed up and streamline their development processes.
Have a look at the following reasons to get a better idea how using ecommerce templates can benefit you:
Ecommerce templates can help you to reduce development cost that was required for user-interface development. UI development is a key stage where people spend a lot of money but with an interesting ecommerce template, you don't have to start from scratch.
You will be able to save multiple hours required to develop an attractive user-interface. It is because using a pre-built template you will dynamically able to speed up your development process.
If you don't possess any knowledge regarding application development still you don't need to hire any UI developer. It clearly means having a ready-made template can also reduce the need of hiring a designated UI developer. Ultimately, you will be able to cut considerable development cost.
The major advantage of utilizing high-quality application template is its standard features and code structure. You can easily enjoy a bug-free application with this.
Transforming an ecommerce application idea into a fully functional application might look daunting. But with the help of right and high-quality application template and effective BaaS you can easily convert your vision into something functional with ease.
Here are some amazing e-commerce templates you can start using:
e-Commerce PayPal App Template
General FAQ
What is a Backend as a Service?
This is a new cloud service which is meant to provide web and mobile applications backend services including file storage, cloud data, social media integration, message pushing, account management and much more.
What are the benefits of a BaaS to your e-Commerce App?
– Standardize development stack;
– Focus on U/X rather than backend;
– Speed up app creation
What can I find a e-Commerce app template?