Firestore Alternatives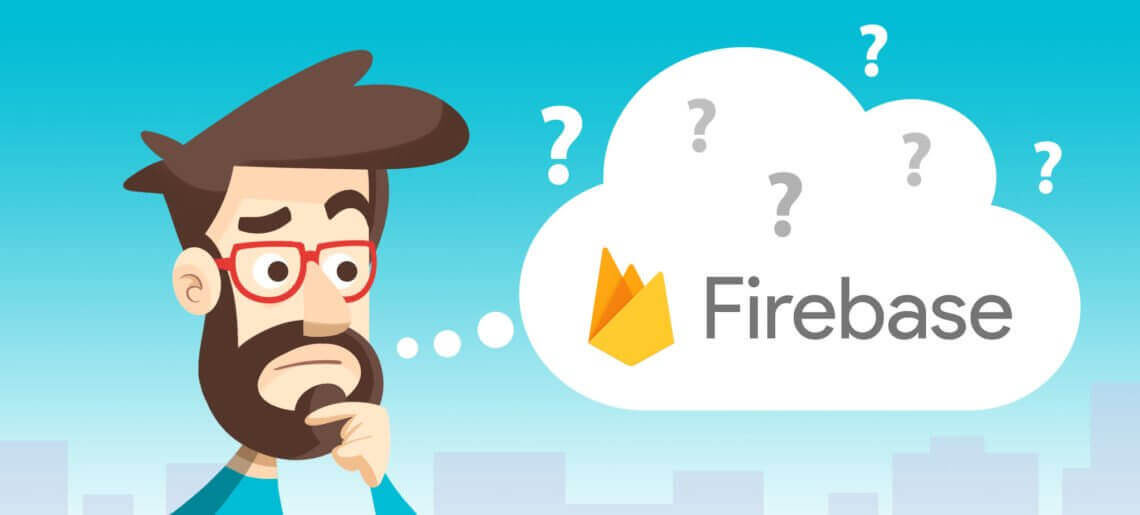 The purpose of every developer is to build outstanding applications. If you're a developer and are looking for Cloud Firestore alternatives, this article is for you. We are here to help you discover some of the best options to Cloud Firestore and get your app development to a level higher.
Firestore remains to innovate and control the app development market. It has grown so much that it has converted a key component of Google Cloud mobile strategy. Although it's a fantastic solution, my concerns about vendor lock-in and cost led me to write this article about other cloud database alternatives. While Firestore delivers a modern arrangement of services that takes care of several development requirements, it's not always the easiest, most straightforward, or most affordable option.
Firestore Overview
Firestore also referred to as Cloud Firestore, is a global serverless database service. The main features include autoscaling, offline sync, and low-latency multi region deployment.
It's platform for developing high-performance and feature-rich applications. It offers developers the option to access mobile and web applications directly through native SDKs. Developers can use Firestore with many programming options, including Node.js, Java, C++, Unity, and Go SDK, and it also supports REST APIs and RPC APIs. A Firestore database enables users to perform automatic scaling, ensures optimal performance, and provides benchmark reliability and usability.
Firestore makes use of Google's Cloud Identity, and Access Management features for carrying out authentication activities. Developers rely on Firestore for the synchronization of data across client applications with the use of real-time listeners. Data is stored in the form of documents, with the documents being stored in collections. Cloud Firestore documents support many different data types, including strings, numbers, and nested objects.
The Advantages of Firestore
Here are the benefits of using Firestore:
End-to-end solution
Google Cloud Firestore is an end-to-end development platform which amalgamates the features of Firebase and Google Cloud. Users can harness the scalability of the Google Cloud platform along with the real-time database features of Firebase.
Serverless Approach
Firestore is a serverless NoSQL cloud-based database that enables simple and secure application development. Developers are not required to perform any server setup for data management, and coding is entirely serverless.
Designed to Scale
Cloud Firestore is a database designed for the development projects that require high levels of scalability. It benefits from utilizing the Google Cloud Platform's robust infrastructure to facilitate features such as automatic horizontal scaling, global scalability, and document-based data storage.
The Disadvantages of Firestore
Here are the main downsides of Firestore.
Vendor Lock-In
Firestore is a proprietary database from Google, and there is no open-source version available. Developers may find data migration from a Cloud Firestore database to another NoSQL database to be challenging due, and vendor lock-in is a crucial variable to consider before using the service.
NoSQL
Firestore, being a NoSQL database, has some notable limitations. For example, duplicating data across various documents is a common issue. Also, maintaining data consistency will make the apps more complex and harder to maintain.
Limited Queries and Indexing
The NoSQL Firestore database can be considered suboptimal for developers due to its limited queries and indexing capabilities. Firestore is limited, and most of the burden of work to the customers for anything beyond simple queries. For example, a string search is not possible. Data validation rules do not directly support complex objects (you'd need to validate individual child nodes separately).
No GraphQL APIs
Firestore does not provide out-of-the-box GraphQL APIs. This is one issue that can be considered as a potential disadvantage by some developers.
Cost
Firestore cost is based on a Pay as go model and cannot be easily predicted. Your bill will scale up and down according to your usage, and there is no way to cap the usage.
The best 10 Alternatives to Firestore
Here is a list with the best 10 alternatives to Firestore.
Back4App

Back4App is an backend based on open-source technologies. It is used for the fast and efficient development of scalable and flexible apps. Back4App is a widely-preferred solution for creating, hosting, and managing applications within integrated platforms.
Advantages
– Open-source
– No vendor-lock in
– SQL and NoSQL databases
Core Features
– Relational Queries
– GraphQL APIs
– Spreadsheet like interface
Pricing
– Free Tier
– Shared hosting at $5/month
– Dedicated hosting at $250/month
Support
– 24/07
– Community
– Ticketing
– Calls
FaunaDB

FaunaDB is a cloud-based OLTP database featuring ACID transactions, and it utilizes the Calvin protocol. It offers support for a wide variety of features such as hierarchical multi-tenancy and configurable data retention. The FaunaDB database can be availed as a JAR, container, machine image, or managed cloud service.
Advantages
– Multi-region
– Low latency
– Serverless
Core Features
– GraphQL API
– Business Logic
– Multi-tenancy
Pricing
– Free tier
– $99/mo
– Pay as you go
Support
– Free (Community)
– $99/mo (24 hs SLA)
– $250/mo (30 min SLA)
Postgres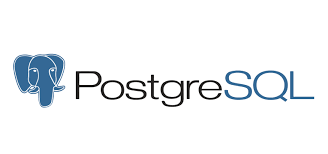 Postgres, also known as PostgreSQL, is an open-source RDBMS (relational database management system) based on the SQL language. It enables users to store data and perform easy scaling effortlessly. Postgres runs on all operating systems and offers a high level of reliability to its users. Developers have support for primitive, structured, and document-based data types.
Advantages
– Open-source
– Downloadable
– Multiple managed services available (RDS, DigitalOcean, etc)
Core Features
– Data integrity
– Text search
– Disaster recovery
Pricing
– $15/mo at DigitalOcean
– $12.96/mo at RDS
– $19/mo at Database Labs
Support
– Free (Community)
AWS Amplify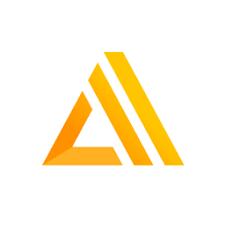 AWS Amplify is a set of services and tools that enable the development of AWS-powered full-stack applications. It is preferred by developers for the development of mobile and frontend applications. Amplify aids in the development of customized onboarding flows, voice-powered experiences, real-time AI feeds, and campaign launches.
Advantages
– Open-source
– Offline synchronization
– Integration with AWS services
Core Features
– GraphQL APIs
– AI and ML
– Authentication
Pricing
– Free Tier
– Pay as you go
Support
– Basic (Free)
– Developer
– Business
– Enterprise
MySQL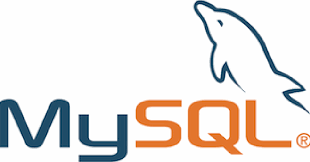 MySQL is a widely-used open-source, SQL-based relational database management system (RDBMS). It is considered among the best RDBMS options for the fast and easy development of web-based applications. MySQL offers compatibility with many operating systems and supports various programming languages, including C, C++, JAVA, PHP, and PERL.
Advantages
– Open-source
– Most popular DB for web apps
– Multiple hosting options
Core Features
– RDBMS
– Internals and Portability
– Statements and Functions
Pricing
– $15/mo at DigitalOcean
– $12.24/mo at RDS
– $20/mo at ScaleGrid
Support
– Free (Community)
Kinvey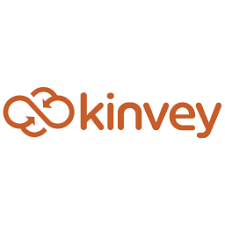 Kinvey is a serverless application development platform known for the level of performance it offers to users. It is used for the development of multichannel apps using a cloud backend and frontend SDKs. Users can rely on Kinvey for the development of superior user experiences and offer peak productivity with prebuilt components.
Advantages
– Enterprise ready
– Enterprise Security
– Enterprise connectors
Core Features
– Serverless backend
– Cloud functions
– Microservices
Pricing
– Free trial
– $2,500/year
– Enterprise Plans
Support
– 8/5 or 24/7
– Knowledge base
– Tickets
Backendless

Backendless is an open-source app development service offering a MbaaS (Mobile backend as a service) architecture. It has several useful tools for fast and easy development. Developers can opt for the managed, cloud-based, and dedicated servers offered by Backendless.
Advantages
– Visual app development
– Multiple SDKs
– Best in class support
Core Features
– User Management
– Real-time database
– API Services
Pricing
– Free tier
– $25/mo
– Enterprise Plans
Support
– Slack Channel
– Forum
– Documentation
CouchDB
CouchDB is another top Firestore alternative. The Apache software foundation developed this open-source database. It offers a high level of usability and functionality to users, using JSON to store data as documents. It uses the JavaScript query language and an HTTP protocol for API document access.
Advantages
– Easy replication
– Fast indexing and retrieval
– JSON based format
Core Features
– NoSQL
– Document Storage
– Browser based GUI
Pricing
– Free to download
– $20/mo hosting at Gigapros
Support
– Free (Community)
Firebase RealTime Database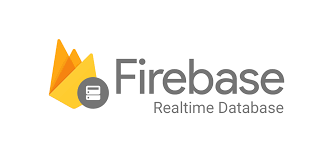 The Firebase Realtime Database is a widely-used cloud-hosted database for app development. It performs data storage as JSON and real-time data synchronization for all connected clients. All clients share the same instance of Realtime Database if you are developing applications for different platforms or SDKs.
Advantages
– Real Time
– Backed by Google
– Integration with Firebase and GCP
Core Features
– Offline sync
– Auto scaling
– JSON based
Pricing
– Free tier
– Pay as go model
Support
– Free (Community)
– Ticketing
Parse

Parse is a popular open-source framework for developing application backends. It aids in fast and effortless application development. Parse helps develop IoT, web, and mobile applications and offers support for many front-end technologies, including Java, Ionic, Xamarim, Swift, and React Native.
Advantages
– Open-source
– Database GUI
– NoSQL and SQL Databases
Core Features
– Data Model
– Authentication
– GraphQL and REST APIs
Pricing
– Free to download
– Hosting starts at $5
Support
– Free (Community)
Conclusion
Google Firestore is an amazing global cloud database. The main reasons developers look for alternative services are the vendor-lock, NoSQL query limitations, and the unpredictable cost structure.
This article provided the best ten alternatives to Firestore. The options include SQL and NoSQL providers, open-source and proprietary platforms, and multiple hosting options. The list encompasses Back4app, FaunaDB, managed Postgres services, Kinvey, and several more.
General FAQ
What is Firestore?
It's Google Cloud Global Database service. The Firestore database enables users to perform automatic scaling, ensures optimal performance, and provides benchmark reliability and usability.
What are the pros/cons of Firestore?
– The advantages include scalability, serverless approach, and an end-to-end solution to build apps.
– The disadvantages include the vendor lock-in, limited querying capability, and unpredictable cost structure.

What are the best alternatives to Firestore?
– Back4app
– FaunaDB
– Postgres
– Amplify
– MySQL
– Kinvey
– Backendless
– CouchDB
– Firebase Real Time Database
– Parse