Top 5 Cloud Firestore Alternatives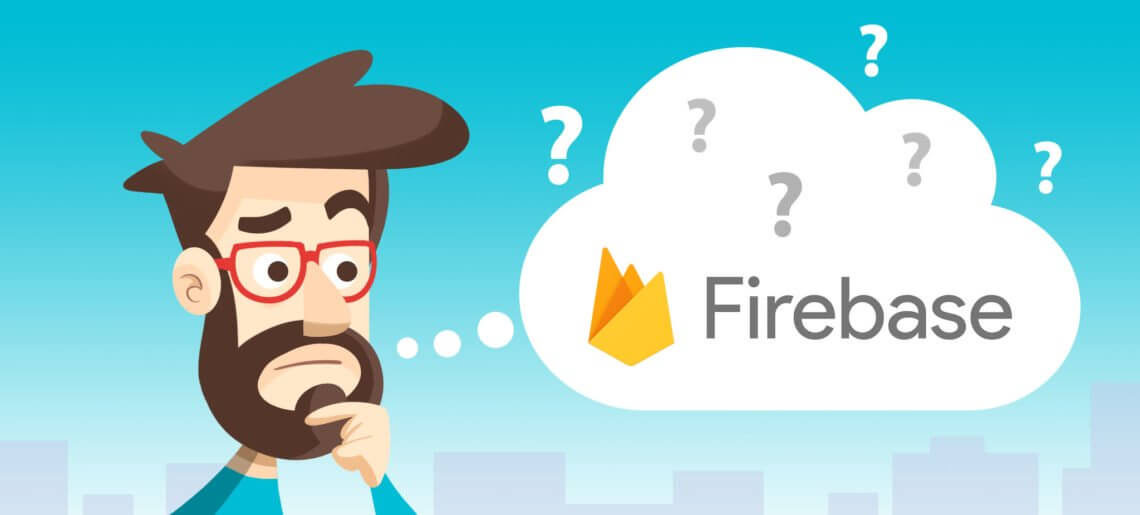 All high-performance mobile and web apps need a reliable database. Although there are several database options in the market, Firestore stands out among others for its many useful functions and reliability. However, Firestore's undesirable vendor lock-in and inability to handle relational queries make it inadequate for specific app projects. This explains why developers are seeking reliable Google Firestore alternatives for their app development projects. It would be easy to choose the right cloud development platform after selecting one of the best Google Firestore alternatives in 2021.
What is Firestore?
Firestore, is an integral part of the Firebase echosphere. The database is a NoSQL which is accessible through native SDKs, web apps, and mobile apps. Technologies such as C++, Go SDK, Node.js, and Java can be used with REST API and RPC to interact with the database. Cloud Firestore is well-known for its high performance and intuitive interface.
For authentication purposes, Firestore leverages Google's Cloud Identity as well as Access Management. It has a unique feature of syncing data across all connected client devices in realtime. It stores data in documents that support a wide array of data types such as strings, numbers, and nested objects. The documents are further arranged in collections. The database offers many other features that make database assignments more manageable.
The Top Firestore Alternatives in 2021
Platform Features
Benefits
Price Structure
Back4app
GraphQL APIs Realtime notifications
Highly Scalable
Opensource
Relational Queries
NoSQL /Postgres databases
Free Plan
Premium Plans from $5/mo
Kinvey
Code Sharing Authentication
Serverless development
Enterprise focus
Native experiences Top-notch Security

Free trial available
Premium Plans from $2,500/annum
Backendless
Ready to use Database
Cloud Code Caching functions

Simplified interface
24/7 monitoring Automatic APIs creation


Free Plan
Premium Plans from $25 monthly
Postgres Hosting
Advanced Text search
Data integrity features ACID

Opensource
Database replication
Many vendor options
Download for free
Hosting starts from $15 monthly
Parse
Modeling of Data
Social integration File System integration
Opensource
Freely Downloadable
Supports REST and GraphQL
Free to run locally
Hosting starts at $5/mo
Want to know more? The following are alternatives to Google Firestore
Back4App
Back4app offers opensource relational databases for app backend. It is an excellent option for expediting the scalable app development.
Benefit of Back4app
Opensource platform
Supports GraphQL or REST APIs
Relational Queries
Realtime database
Supports Postgres and NoSQL databases
Features of Back4app
Authentication and Push-Notifications,
Autogenerated APIs
Multitenant dashboard
Serverless Architecture
Multi-region Availability
database abstractionsimilar to Excel
Pricing
Free plan offer
Shared servers priced from $5 per month
Dedicated hosting priced from $250 per month
Backendless
Backendless is a Mobile Backend as a Service that provides tools that enhance application development procedures. Developers are using Backendless user-defined APIs and reliable shared, managed, and dedicated servers to expedite app development.
Benefits of Backendless
Automatic APIs creation
Reliable support
Easy of use
Managed migrations
Around the clock monitoring
Features
Database: The platform offers a secure database that scales automatically. It also supports SQL as well as a NoSQL.
Cloud Code: With this feature, the developer can customize the server-side code as required.
Caching: Enhances app's speed and performance.
Logging: Provides multi-level logging and central log administration.
Geolocation: Allows the developer to create location-aware apps that leverage native GPS function for app features.
Codeless: Provides a GUI interface for writing codes through a No-Code API.
Pricing
Free plan available
Premium plans start at $25 per month.
Postgres Managed Services
PostgreSQL, commonly referred to as Postgres, is an SQL-based RDBMS. Postgres allows developers to store and scale data efficiently. It is reliable, extensible, and works on all server platforms. It supports structured data types and lots of old document-based data types.
Some of the managed Postgres databases are:
RDS for PostgreSQL powered by Amazon
Digital Ocean PostgreSQL hosting
Elephant SQL Postgres as a service
The Benefits of Postgres
It's opensource
Many types of data replication.
Managed hosting options.
It is ACID comlpiant
Versatile text search
Features Of PostgreSQL
Extensible database: Supports extensibility such as SQL/JSON path expressions, stored functions, procedural language support, and custom table storage interface.
Highly Reliable: Disaster recovery features like synchronous, asynchronous, and logical replication, point-in-time recovery, and write-ahead logging makes the database reliable.
Top-Notch Security: Supports advanced security features like SSPI, LDAP, Certificate, , and GSSAPI.
Advanced Search: The Postgres search feature supports full-text search, case sensitivity, and many more.
Data Integrity: Primary keys, foreign keys, exclusion constraints, advisory locks, and explicit locks enhances data integrity.
Data Type Support: Postgres supports a wide array of data types, including integers, JSON, polygons, booleans, lines, circles, strings, numerics, XML, and points.
Pricing
Itd Free for use on a local server.
Third party hosting from $15 per month.
Parse
Parse is one of the most popular opensource frameworks for developing app backends. It simplifies and speeds up app development procedures through frontend technologies like Ionic, Java, Xamarin, and Java among others. Developers worldwide have used Parse to create top-notch web, mobile, and IoT apps
Benefits of Parse
Freely downloadable opensource framework
Supports LiveQuery, REST, and GraphQL API.
Postgres compatible.
Parse Features
Realtime Notifications: Send realtime notifications and register multiple updates to connected devices.
Third-Party Integration: It works seamlessly with third-third party storage like Back4app and Google Cloud.
Email Functions: Provides automatic email functions for verification and password management.
API Support: Features support for REST and GraphQL APIs creation without extensive coding.
Social Integration: This allows the creation login through social platforms without hassles.
Data Modeling: Provides functions for organizing data like spreadsheets.
Kinvey
This platform offers developers excellent tools for creating native apps without hassles by providing cloud services and frontend SDKs. With Kinvey, the users can focus on creating top-notch frontend features through Kinvey's ready-made app components. Other features on Kinvey include data storage, file storage, and other other app development utilities.
The Benefits of Kinvey
Offers real native experience.
Provides excellent security functions.
Provides enterprise-ready features.
Features
Authentication: It offers functions for creating user authentications quickly.
Serverless Platform: Kinvey takes care of backend hassles and offers templates for app development.
Codesharing: Developers can leverage the codesharing feature to create apps for many platforms.
Native and Angular Support: Offers full support for Angular development and native APIs.
Data Pipeline: Developers can use the integrated low-code functions to visualize and manage enterprise systems.
Integration: KInvey makes it easy to use IDEs, source control, and CI tools.
Pricing
Offers free trial
Premium plans from $2,500/annum
Conclusion
This article lists five of the leading Firestore alternatives in 2021, along with their features, price points, and benefits. Whether you have a preferred database or not, the review shed new lights on other viable Firestore alternatives in 2021. It can help new developers make an informed decision.
FAQ
What is Firestore?
Firestore, is an integral part of the Firebase echosphere. The database is a NoSQL which is accessible through native SDKs, web apps, and mobile apps.
Why look for options to Firestore?
– Proprietary database with vendor lock-in
– NoSQL only
– May not be ideal for complex queries
What are the best Firestore alternatives?
– Back4app
– Parse
– Postgres
– Backendless
– Kinvey