Top 5 Firestore Alternatives in 2021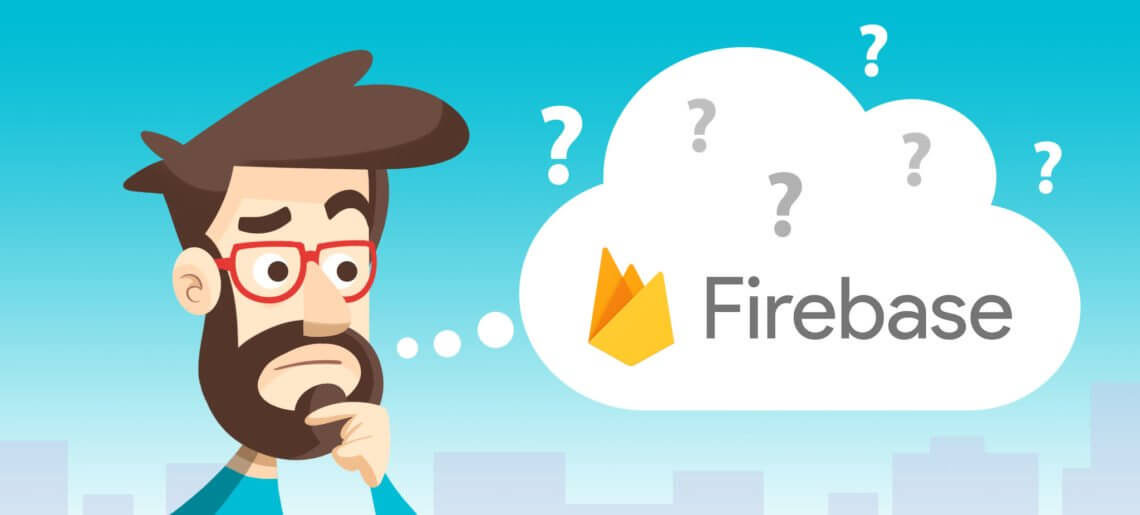 Firestore, a database option from Google, is quite a popular choice among developers today. It offers many powerful features to ensure hassle-free development.
Yet, Firestore has limitations related to meeting development requirements when it comes to vendor lock-in and relational queries. As a result, some developers look beyond Firestore and opt for a few of its alternatives. Exploring suitable Firestore alternatives can prove to be quite beneficial for your development prospects in 2021.
What is Firestore?
Firestore, also known as Cloud Firestore, belongs to the Firebase development platform of Google. It is a cloud-hosted NoSQL database offering direct access to mobile and web applications through native SDKs. Firestore users can opt for Node.js, Go SDK, C++, Unity, and Java options, alongside REST APIs and RPC. The database offers users features such as automatic scaling, is easy-to-use, delivers optimal performance, and is reliable.
Top 5 Firestore Alternatives in 2021
Explore the options for some Firestore alternatives given below.
Back4App

Back4App is an open-source technology based relational backend. It is used by developers for the speedy development of scalable and flexible applications.
Pros
Open-source
Relational Queries
Compatible with Postgres or NoSQL databases
REST APIs or GraphQL APIs
Real-time
Features
Database abstraction similar to spreadsheets
Multitenant-type dashboard
Architecture is serverless
Multi-region
Push-notifications, authentication and auto-generated APIs
Pricing
Free tier
Shared hosting from $5/mo
Dedicated servers from $250/mo
Parse

Parse is a widely-used open-source development framework for the creation of application backends. This framework enables developers to perform fast development without having to expend a high level of effort. Parse is a sturdy solution for the development of web, mobile and IoT applications. It offers support for frontend technologies like Swift, Java, Ionic, Xamarim and React Native.
Pros
Open-source and can be downloaded
Supports live-queries and GraphQL APIs
Offers Postgres support
Features
Data modeling – This feature lets users perform simplified data organization as spreadsheets.
GraphQL APIs – Users are able to use very little coding to create end-to-end dynamic GraphQL APIs.
Real-time notifications – Users are able to send record updates simultaneously along with real-time notifications.
File System – Parse adapters lets users host files across a wide array of service providers including Google Cloud, Back4App and AWS.
Email Notifications – This is a feature for letting users perform email verification automation for speedy email ID verification and resetting password.
Rest APIs – Parse users can create dynamic and end-to-end REST APIs with a minor amount of coding.
Social Logins – Social login features can be accessed in Parse users through third-party authentication.
Data modeling – It is a feature that facilitates simplified data organization similar to spreadsheets.
Kinvey

Kinvey is a widely relied upon serverless application development platform for creating robust multi-channel applications. It makes use of a cloud backend and frontend SDKs.
With Kinvey, users are able to capitalize on creating and delivering quality i6ser experiences while enhancing productivity with the use of pre-built components. It can be used for the purposes of data storage and integration, file storage and has conventional development features.
Pros
Geared towards enterprises
Provides truly native digital experiences
Top notch security
Features
Codesharing – Kinvey enables users to create and manage multi-platform apps easily through codesharing.
Angular and native script – Developers get all the benefits of angular development and can access native APIs.
Serverless backend – It offers a template-based approach for creating multi-channel app development experiences.
Easy authentication – Authentication process management is easy for developers and login screens can be created faster.
Data pipeline – Low-code microservices are utilized for facilitating fast enterprise system visualisations and management.
Integration – Application source code is free and makes use of CI Tools, source control and IDEs.
Pricing
Free trial can be availed
Paid plans begin from $2,500 per year
Backendless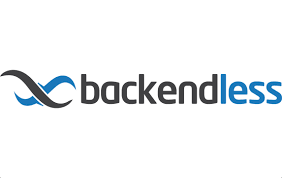 Backendless is a feature-rich application development platform for developers. It is a mobile backend as a service (MbaaS) solution with multiple tools for fast and effortless development. Backendless users have the option of using managed, dedicated and cloud-based servers. The platform is preferred for its user-defined APIs.
Backendless Pros
Ease-of-use
Auto-generated APIs
Dedicated support
24/7 monitoring
Managed migrations
Features
Database – Backendless is a scalable and secure database solution giving developers both SQL and NoSQL functionality.
Caching – The caching feature enables users to improve the speed at which applications function.
Cloud code – Cloud code enables developers to edit backend development code depending on the requirements of an application.
Geolocation – The geolocation feature enables developers to create applications that are aware of locations, via features such as geofencing and data object geo-relations.
Logging – Backendless enables users to perform centralized log file management for improving the efficiency of an application. It provides multi-level logging for developers.
Codeless – No-code APIs facilitate the use of visual methods for creating code logic.
Pricing
Free tier
Backendless Cloud starting from $25/mo
Managed Postgres Services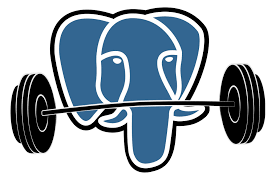 Postgres, also referred to as PostgreSQL is an open-source relational database management system (RDBMS) based in SQL. It is used for fast scaling and data storage. Postgres can be utilized across all operating systems and is known especially for the extensibility and reliability it offers. Postgres provides support for multiple document-based, structured and primitive data types.
Developers have access to many different managed Postgres services in the market today. Some of these include –
Amazon RDS for PostgreSQL
Digitalocean PostgreSQL hosting
Elephant SQL Postgres-as-a-service
Pros of Postgres
Open-source
Support for ACID (Atomicity, Consistency, Isolation, Durability)
Multiple data replication types
Flexible full-text search
Multiple managed hosting choices
Features
Data integrity – This feature of Postgres encompasses foreign keys, primary keys, explicit locks, exclusion constraints, and advisory locks.
Data types – Postgres offers support for many data types such as integers, booleans, XML, polygons, JSON, numbers, lines, strings, points and circles.
Security – The security features of Postgres include LDAP, GSSAPI, SSPI, Certificate, and SCRAM-SHA-256 authentication.
Text search – Several search features, such as full-text search; support for international character sets, accent-insensitive and case-insensitive collations are offered by Postgres.
Reliability – As Postgres features write-ahead logging, asynchronous, synchronous, and point-in-time recovery, logical replication, and additional disaster recovery options, it is a reliable option for developers.
Extensibility – Postgres comes with various extensibility features, such as SQL/JSON path expressions, custom table storage interfaces, stored functions and support for procedural languages.
Pricing
Postgres is available for free
Managed services begin at $15/mo
Conclusion
The Firestore alternatives given above are all worthy of consideration. Take a look at the pricing, features, and advantages of each to make the right decision for your development requirements in 2021.
FAQ
What is Firestore?
Firestore, also known as Cloud Firestore, belongs to the Firebase development platform of Google.
What the the limitations of Firestore?
– Is not open-source
– Limited to a NoSQL database
– Not ideal for complex queries
What are the best alternatives to Firestore?
– Back4app
– Parse
– Kinvey
– Backendless
– Postgres