Platform as a Service (PaaS) is playing an influential role in boosting software development work rate. Indeed, PaaS is also known because of its automatic deployment, scalability, reduction in capital cost and many other features.
Due to these characteristics, the use of this cloud computing type has enlarged in the past few years. According to Statista's researcher Kimberly Mlitz, the market value of PaaS could reach around 71 billion USD by 2022. However, this value was only 4 billion USD in 2015.
Nevertheless, users still have many confusions about the use of PaaS, the right service providers and advantages. That's why in this article, we are going to explain top PaaS providers, their characteristics and major benefits with readers.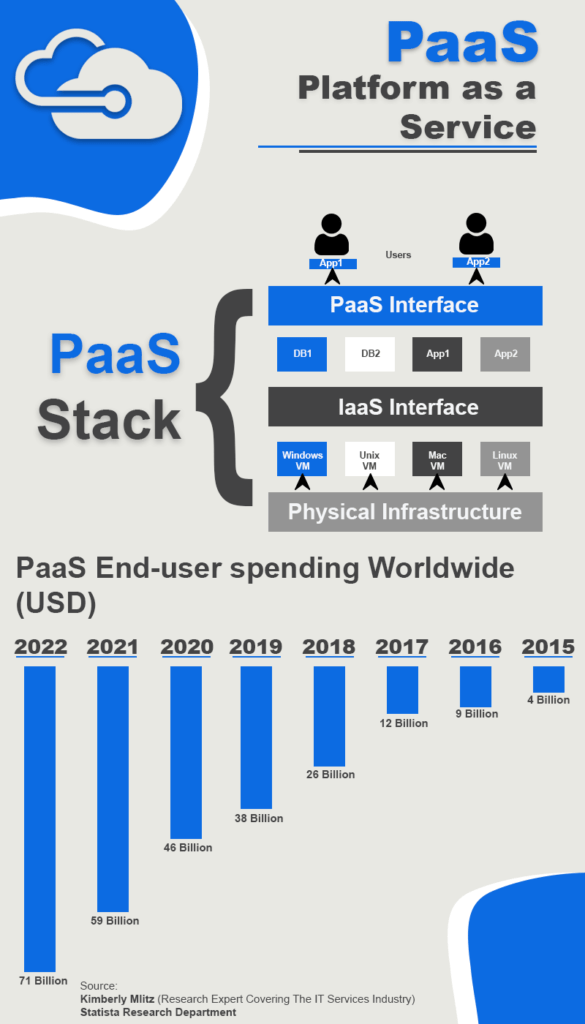 The article will follow the structure below:
What is cloud computing?
What is PaaS?
PaaS benefits
Top 10 PaaS service providers
Comparison Table
Conclusion
Want to know more? Keep reading.
Read More