What is Firebase? The secrets unlocked…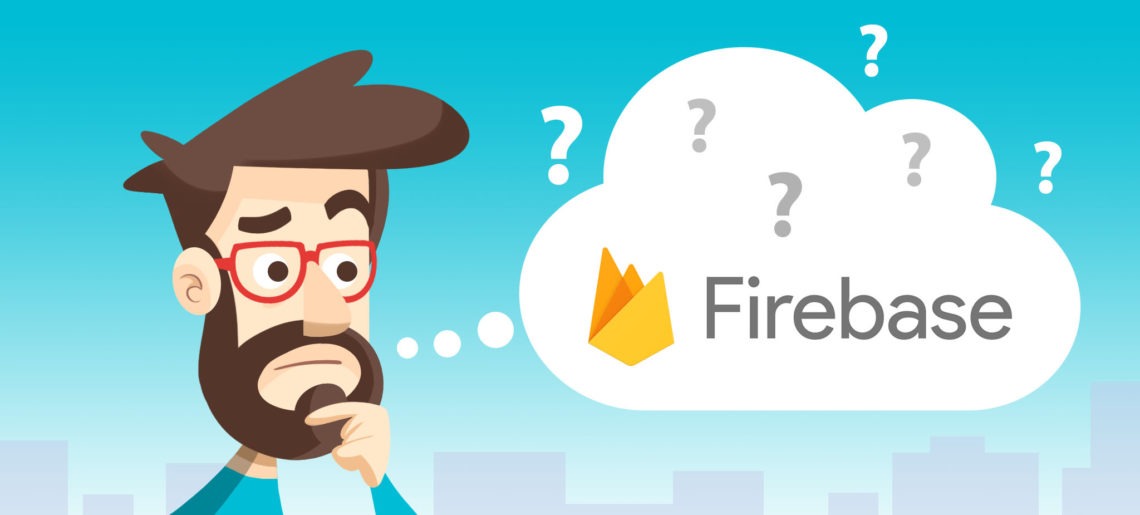 An exciting range of server-side technologies are available in the market at present. This can lead developers to perform a difficult job of determining what type of backend can be more preferable for their applications. Let's explore Google Firebase here which is one of the most effective choices in this regard.
What is Google Firebase?
Firebase is one of the most amazing backend as a service solution which is being backed by Google. With the passage of time Google Firebase has grown up into a next generation application development platform. With the availability of entire tools and services, Firebase is freeing developers from backend headache. It is making them focus more on crafting fantastic user-interface. So that users can have a great experience with their applications in the best possible way. 
With Firebase, developers don't have to be worried about writing APIs and managing servers, or think about infrastructure. It is because Firebase will do everything for you from creating APIs to managing to managing datastore and infrastructure in the best possible way. It is offering with a plethora of services and tools, and helping developers in creating premium quality applications which can let them grow their user database and generate more profit in a more effective way.
Firebase Pricing 
Now let's dig into Firebase pricing. First things, first! Is Firebase Free? The answer to that depends on the usage and services you are using. Some are free, and others aren't.
Free Tier – Firebase is available to use for free. 
Pay as you Go – As soon as your app scales you will require to migrate from the free tier to the Pay as you Go tier. By this, you only have to pay for the services you are utilizing. 
Firebase Free Services 
So, what Firebase services are free? Please check the list below:
| | | |
| --- | --- | --- |
| Service | Free | Paid |
| A/B Testing | X | – |
| Google Analytics | X | – |
| App Distribution | X | – |
| App Indexation | X | |
| FCM | X | |
| Crashlytics | X | |
| Dynamic Links | X | |
| Monitoring | X | |
| Predictions | X | |
| Config | X | |
| Authentication | – | X |
| Firestore | – | X |
| Cloud Functions | – | X |
| Hosting | – | X |
| Machine Learning | – | X |
| File Storage | – | X |
| Test Lab | – | X |
| GCP | – | X |
| Realtime DB | – | X |
Please refer to Firebase's pricing page for more details.
Firebase main features 
When it comes to choose the best backend as a service solution, then the key features of any BaaS service play a vital role in your selection. However, have a look at the following key features of Firebase to know how this can be a wonderful BaaS choice for you:
Realtime Database
Firebase is offering cloud hosted NoSQL database, which can help the developers to store and synch between their users in real-time. The real-time database is really a big object which can let the developers manage their applications and users' data within real-time in the best possible way. With the help of a single API only, Firebase database can provide your application both current data value and any available update on that data.
Cloud Firestore
Cloud firestore is a most effective NoSQL document database, which can let you store, sync, and query your data for your web and mobile applications globally. Firestore can bring numerous benefits with it. As it allows improved data structure and querying, and offer enhances scalability in the best possible way.
Hosting
Firebase is providing faster hosting solutions for web applications. Firebase allows developers to deploy their web applications and quickly with a single command only with both dynamic and static content with its global content delivery network.
Cloud Storage
Firebase is offering powerful, cost-effective and simple cloud storage services built for Google scale. The Firebase cloud storage SDKs are adding Google security to downloads and uploads for your Firebase applications, regardless of your network quality. Developers are allowed to use SDKs to store audio, video, images and other content which is being created by users.
Authentication
Firebase is supporting authentication process with various factors. It can let you add the feature of user-authentication in your application using phone number, password, email address, Twitter, Facebook and much more. You can easily use Firebase authentication process in your application via Firebase authentication SDK manually or just add another login process to get done with this process in a more effective way.
Firebase Benefits
Do you want to know what makes Google Firebase more amazing? Have a look at the most compelling reasons here to know how Firebase can benefit you in multiple ways with ease:
Firebase has become smarter
Firebase has become smarter with Google analytics. It is because it now allows developers to track down the journey of their users more conveniently and easily even on multiple devices. You can easily identify the device type where user is using application. Even more, export of Google analytics data has also become easier.
Quick bug fix
Google Firebase has made crash reporting easier which is helping developers in bug fixing instantly. With the help of Firebase your application is not going to suffer anymore because of bug issues. Ultimately, it will not slow down and user will be able to have a great experience with your application with ease.
Secure and faster
Firebase is bringing a complete set of required services and tools which can help developers to create, deploy and manage their applications superfast. Even more, high-quality security protocols are also making it a highly secured solution to consider for any application in a more effective way.
Firebase Alternatives
Do you want to know some of the most inspiring alternatives to Firebase in 2020? Here we have enlisted top 3 options which you can consider with ease in this regard. So, here we go:
Back4app
Back4app is one of the easiest and simplest to use and manage Backend as a Service solution which can benefit anyone from beginners to experts with ease. It can help developers to manage entire application development tasks with ease. It is offering an easier and quicker way to create, host, manage and deploy applications in a more effective way. All and all, using back4app to create feature-rich applications is smoother and simpler.
Parse
Parse is also referred as a leader of BaaS market. A huge community of developers is backing this solution and making it more amazing with the passage of time. An amazing range of services which are being offered by Parse are meant to improve the functionality of any application.
Backendless
Backendless is another top alternative to Firebase which is offering a plethora of BaaS features meant to be used by anyone. Whether you want to modify any existing application or want to start it from scratch, Backendless can be the best option for you to choose.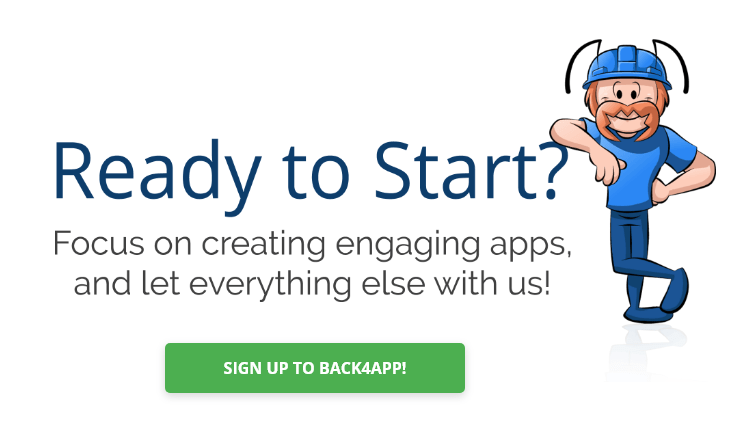 What is the price of Firebase?
There are two pricing tiers on Firebase:
– Free
– Pay as you Go
What are Firebase features?
Firebase has a very broad set of features. The main ones are:
– Hosting
– Real time database
– Cloud Firestore
– Authentication
– Storage
What are the benefits of Firebase?
– Speed up app development
– Secure and fast
– Integration with Google Analytics
What are the Firebase alternatives?
– Back4app
– Parse
– Backendless