This article will explore ten of the best backend technologies, hosting options, and service providers. It will provide an overview of each technology, features, advantages and limitations.
Backend technologies are paramount in the development of day-to-day software projects. Either you are a startup founder, IT head, or a corporate decision-maker, selecting the right backend technology is crucial to determine your project's success.
Indeed, well-chosen backend technologies can guarantee scalability, functioning speed and instantly respond to customers' queries and needs. Withal, it is challenging to pick the appropriate option, especially if you are a non-programmer.
This guide will share the top 10 backend technologies, features, limitations, and further details comprehensively.
Hopefully, it will assist backend developers, front end developers, and full stack developers in making the right decision.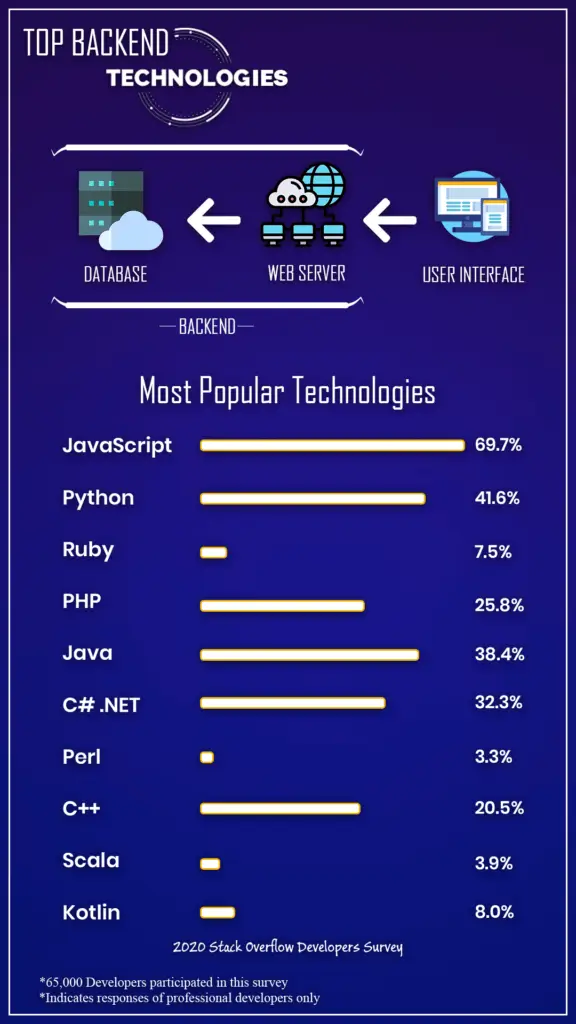 Let's have a look and discover some back end technology examples.
Read More