What are the best Open Source Serverless Platforms?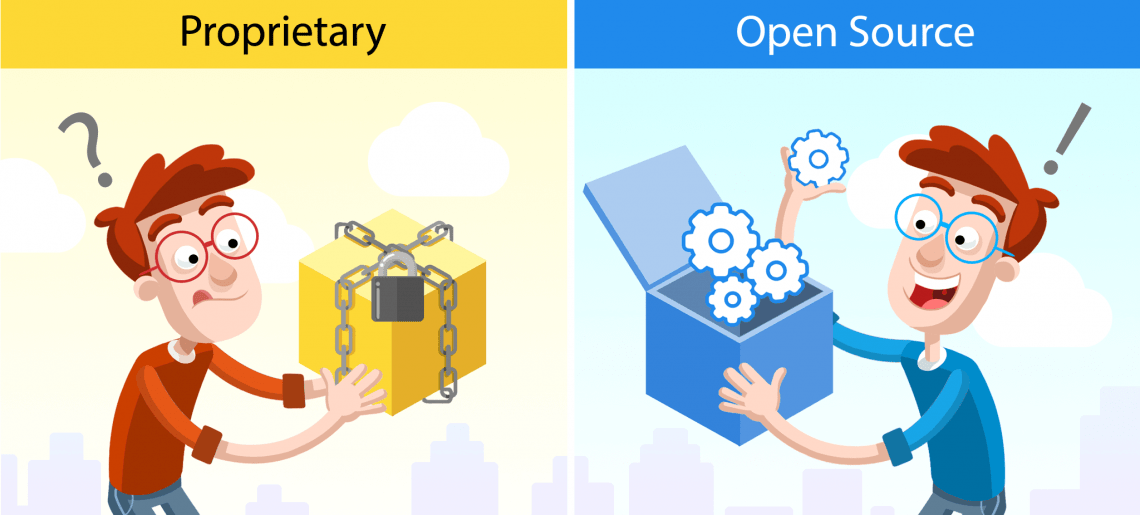 Open Source Serverless Platforms are getting more popularity. More and more companies are promoting Open Source Serverless framework. Because these platforms are bringing various benefits. Serverless architectures come with two different camps which are describing their application architecture. One is Baas: Backend as a Service, while the other is FaaS Function as a Service. BaaS can be applied to the application, which is featuring most of their backend on Cloud servers. This can be effective for applications with complex and rich user-interface. While FaaS is featuring applications that are running a part of code via event triggers. This serverless approach allows applications to evoke on-demand functions. This approach offers flexible solutions for server-side applications.
However, both approaches are offering amazing flexibility and featuring the best solutions for applications. But still, it is essential to know about the benefits of Serverless Open Source platforms to understand how these are effective for you.
Benefits of Serverless Frameworks
Here are some of the most interesting benefits of serverless open-source platforms:
Easier deployment
Serverless architecture is always effective for your application. Whether you need to complete development faster or want to spin-up your application quicker, serverless is the best approach to consider. This can help you to deploy your application within hours or days instead of waiting for weeks to complete deployment. Because you are not concerned with infrastructure, so, you can easily focus more on its release with ease.
Cost-effectiveness
If you want to cut the development costs, then going serverless is always effective. Because by this you will outsource the responsibilities of managing databases, servers, or some logics too. Even more, the serverless approach also takes less human and computing power. Ultimately, this can be a more cost-effective option to consider.
Focus more on UX
If you are catering to your application for the customers, then be sure customers don't care about infrastructure. Because they never get to see the backend code you have written. The only thing they will notice is the user interface and functionalities of your application. So, this can be better to focus more on the front-end and let your serverless architecture handle the remaining.
Improved scalability
If you are aiming to develop a huge network, then the most important thing to focus on this is whether your server can handle that load or not. While going with a serverless approach can easily help you to roll with the punches more effectively. Because if your application has become successful and growing with every day, then with the serverless approach, it would be easier to stage the changed as per your application growth.
Better latency
More commonly, serverless architectures are offering access points globally. This can make it easier to manage users worldwide. Even more, this approach can also help you to scale your platform without affecting its performance.
Ten Best Open Source Serverless Platforms
Here are some of the best serverless open-source platforms which you can consider:
Back4App
Summary: An effective open-source backend as a service platform
Description: Back4app is the most popular open-source BaaS platforms. It is a flexible and highly scalable platform that can help you to manage and develop applications in the best possible way.
Features:
Unlimited scaling
Cloud code functions fully integrated with the database and API
Database GUI – Graphical user interface
Automated backups
File storage Adopters
Round the clock support service.
Parse
Summary: NodeJs based Open Source Backend
Description: Parse contains a comprehensive app stack which can make the development process faster. A large developer's community is at its back. This amazing platform works with Express web application framework, which can be run by itself, or you can attach that with a new platform.
Features:
Easy to use dashboard
Social login
Real-time database management
Apache OpenWhisk
Summary: Executes functions at any scale in response to events
Description: This is an amazing serverless platform that can execute codes in response to any event. Basically, this was written in the Scala language. While the framework can also process inputs from HTTP requests and later fires code snippet on either Swift or Java.
Features:
Execute functions in multiple languages
Easy to integrate with services
Optimal utilization.
AWS Amplify
Summary: A declarative JavaScript library for effective development
Description: This BaaS solution is here to help you create applications to configure and deploy quickly. This platform offers easier to integrate backend services for iOS, web, Android. Also, it can help you to automate the application launch process, which can help you with faster resource delivery.
Features:
Analytics
User authentication.
Virtual and Augmented reality
Fission
Summary: Extensible to any language
Description: This serverless platform can help the developers to create Kubernetes based functions. Even more, this can let the programmers write short-lived functions in any of their preferred programming languages. Developers can map their written functions with any event triggers like HTTP requests.
Features
Log aggregation
Easier monitoring
Faster serverless architecture
Iron Functions
Summary: effective microservices platform
Description: This is an effective serverless platform which is offering an innovative and cohesive microservices platform by integrating embracing Docker and its existing services. Go language can be used by the developers to write functions.
Features:
Run your application anywhere
Easier to manage
Super simple to code
Fn Project
Summary: A container-native serverless approach
Description: This is one of the most amazing serverless approaches which users can run anywhere, i.e., on-premises or on any cloud. This platform is super easy to use and can support any of your preferred programming languages.
Features
Extensible and Performant
Easier to use
Can support any language
KubeLess
Summary: Kubernetes-native serverless framework
Description: This amazing serverless architecture will help you to deploy small code bits without being worried about the underlying infrastructure. It can leverage the resources of Kubernetes to provide an amazing array of features.
Features:
App monitoring
API routing
Autoscaling
Open FaaS
Summary: Docker and Kubernetes based serverless functions
Description: This is a serverless framework that can help you to create serverless functions to offer first-class metrics support. This platform can help you to package any process as a function by enabling you to use web events by avoiding repetitive boilerplate coding.
Features:
One-click install
Portable
Scalable
Kuzzle
Summary: open-source backend solution for mobile and IoT applications
Description: This is one of the most effective open-source BaaS platforms which offer effective solutions for mobile and IoT applications. Even more, it can offer amazing advanced features for more effective solutions. These advanced options include fast search, Real-time sub/pub, geofencing.
Features
Real-time chat option
Geofencing and Geo-tracking
Digital banking
Quick Conclusion
Serverless architecture is offering amazing benefits and offering developers a faster and easier way to create, manage and deploy applications. There are various amazing serverless platforms you can choose from. All of these comes with their own features. So, you can easily choose the one which you can find the best for your needs.
Want to know more about BaaS platforms? Please read:
What are the benefits of serverless frameworks?
The main benefits of serverless are a faster development, cost-effectiveness, focus more on UX, scalability, and better latency.
What are the best serverless providers?
The list includes Back4App, AWS Amplify, Parse, and others.