What is IONOS Cloud?
Hosting services do not only mean that you get only website hosting services. There are many more, and most of the hosting service providers do not provide all of the required services. Simultaneously, there could be a need for dedicated servers, SQL hosting, and many other things.
IONOS Cloud is the platform that provides all of these services, and here we will be discussing everything about their services.
IONOS Cloud Overview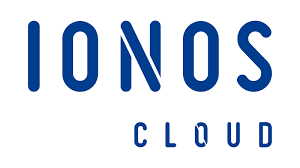 If we look at the leading cloud services providers in Europe, one of the leading names we will find is IONOS Cloud. It is the company that not only provides exceptional cloud services, but you can also get excellent hosting services from them.
Not only this, but in these domains of services, you can get everything you require, and for most people, there will be nothing that they require and is not offered here. By prioritizing the customer's security and performance, they provide excellent value for their services.
IONOS Cloud Advantages
When it comes to using the IONOS Cloud services, there are a lot of benefits that you can get. Here are some of them.
Amazing pricing plans
When someone uses some platform services, one thing that they require is an attractive pricing policy. Well, this is one of the best things about IONOS Cloud that they provide user-friendly plans. The thing that makes their services very attractive is that they do not restrict minimum contracts for their services.
Additionally, the way of charging here is by the minute that is better for most customers.
Scalability at your hand
Although many services providers say that they provide scalability options along with their services, this is not that easy to get. However, with the services from IONOS Cloud, scalability is not a difficult thing anymore. You can deal with it in many ways, like cloud panel, root access, and API.
Dedicated resources mean exceptional performance
One of the things that IONOS Cloud pays the most attention to is the user experience, which can only be enhanced with better performance. To ensure performance, IONOS Cloud provides dedicated hardware. Some of the specifications are listed below.
Intel Xeon Processors with up to 24 v-Cores
RAM up to 128GB.
500GB SSD storage option that can be expanded with the block storage option.
These hardware specs mean that you will get exceptional performance when you use the services from IONOS Cloud.
Support always available
Customer support is one little thing that brings a lot of value to the users, and IONOS Cloud pays excellent attention to this. Due to this, their customer support is available 24/7 for your assistance.
IONOS Cloud Core Features
There are a lot of features that come along with the services from IONOS Cloud. Here we have elaborated on some of the features.
Users will have complete control over the services
Adding features has never been this easier. With things like VMWare and IONOS Cloud control panel, you can easily add things and features to your platform as you like. This complete control over the things that you are paying for also works for the third-party applications.
No compromises to be made on security
Being a European platform with a Made in Germany tag means that you do not have to worry about the security options. IONOS Cloud pays excellent attention to the security of their services, which is how they make things secure.
2-factor authentication.
Firewalls
SIEM
IDS/IPS technologies and many more
All of these things make your platform very secure with IONOS Cloud.
Add-On additional features
It is not the end of the features, as you can get many other features as Add-On features. Some of them are:
Secure backup options.
Block Storage
Shared Memory and many more
By getting these additional features, you can increase your platform's value and similarly increase the experience and performance.
IONOS Cloud Pricing
The pricing policies that IONOS Cloud provides are fascinating as there are four different packages, and each of them has different payment methods. So, here is the information about all of them.
Cloud Server XS package costs$0.0069 per hour, or you can get it for $5 per month.
Cloud Server S package costs$0.0111 per hour, or you can get it for $8 per month.
Cloud Server RAM M package costs$0.0250 per hour, or you can get it for $18 per month.
Cloud Server RAM L package costs$0.0556 per hour, or you can get it for $40 per month.
With these options available, selecting the services gets very easy.
Conclusion
IONOS Cloud is a platform that brings a lot of value to the customers through the fantastic services, benefits, and features. Here we discussed how their services are very advantageous for the users.
FAQ
What are the advantages of IONOS cloud?
– Pricing plans
– Scalability
– Dedicated resources
What the features of IONOS cloud?
– Control over the services
– Security
– Multiple add-ons