Backend for your Android app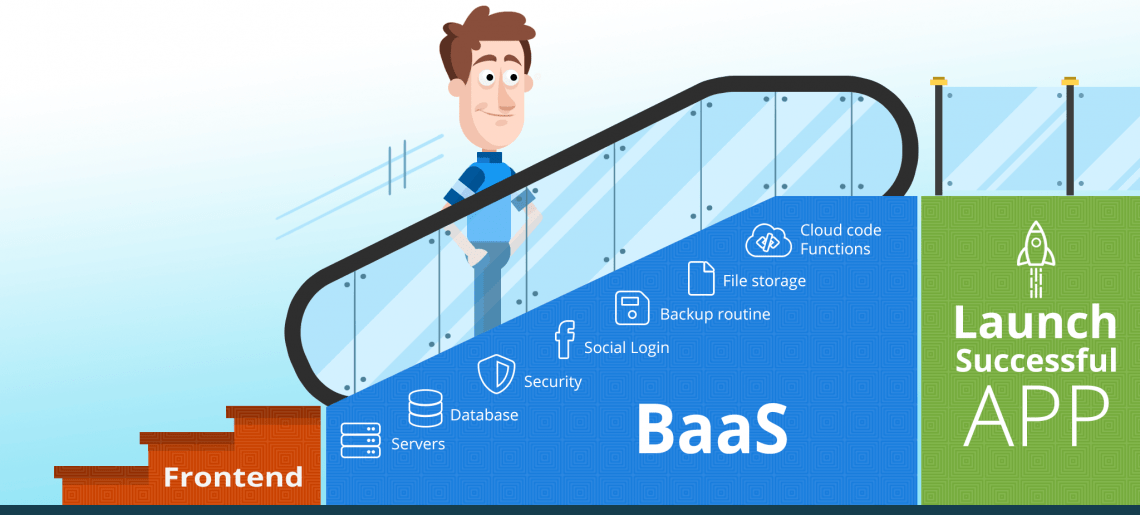 To create an effective application, it is always important to invest in a right backend as a service. Here we have few possible backend solutions as well as major features which must be a part of Backend for android app. This information will certainly help you in the process of development. These platforms will help you to launch of an application which can make you able to reach a huge audience to start a new business greatly or enhance your previous one. 
Introduction to BaaS
BaaS also known as Backend as a Service and defined as a cloud hosted solution package with SDKs and APIs for its services which can be used by other applications. Actually, BaaS plays the role of a middleware for your mobile applications. These solutions will provide APIs for both your mobile and web applications which are ready to be integrated online. For instance, if you are a developer who contains limited resources as well as a shorter period of time to complete the process of development. Then it would be a great opportunity for you to use some simple solutions for some of your application's parts such as storage and authentication. These solutions should also be simple to integrate in your application, like calling an API into your application without being worried about infrastructure, implementation, complexity and management which each of these steps required. 
BaaS is an effective solution which can let you do the things as you just desired. Furthermore, a BaaS solution can also provide you some other interesting benefits as below:
Remove the hassle of developing repetitive tasks again and again such as storing files and logging in.
Focus your development efforts more on the tasks which can deliver your application more value.
Scale your application as needed.
Remove infrastructure hassles.
Reduce the costs of software operation.
Features of BaaS
Here we have compiled a list of some of the most amazing features which must be a part of your selected Backend for Android App:
Data Management
User Management
Email notifications
Social media integration
Push notifications.
Database
File storage
User authentication
Infrastructure
Best backend platforms for an Android app 
Here we have some of the top solutions in 2020 which you can easily consider as the best backend for android app:
Back4app
Back4app is an amazing backend as a service platform which is working as a top open-source framework. This can help you to create your application quickly and host that without any problem. Even more, it can let you retain complete control over your application's backend. It can also offer you great solution to host your Parse based applications. However, major feature list includes file storage, push notifications, data management and APIs.
Parse
This is one of the most used open-source backend for android app solutions. Parse is rendering SDKs to build android applications' backend. Parse can help users to create and launch mobile and web applications faster. With Parse, you don't have to be worried about administration and server infrastructure.
AWS Amplify
This backend solution can offer you a library which can empower programmers to develop applications with cloud-based services on web and mobile platforms. This is an effective development platform which can let you build secure, flexible and scalable web and mobile applications. Even more, it can also make it easier for developers to authenticate users, and secure data storage and management. You can also integrate machine learning capabilities, execute server-side capabilities and analyze application matrices to see progress.
Considering these solutions as the best options will certainly help you to make better choice with ease.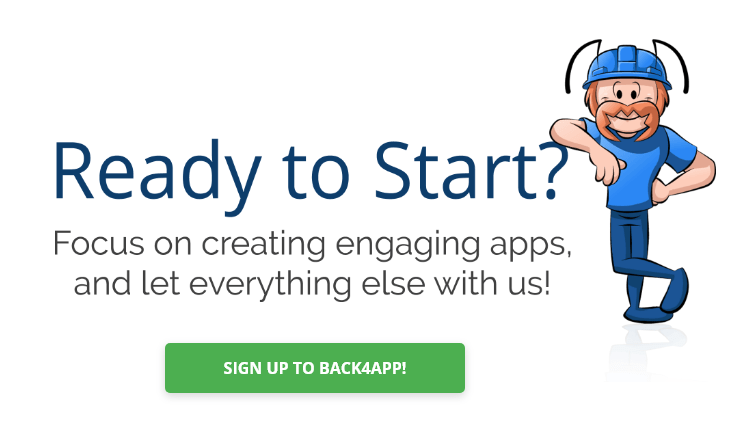 What is a backend service or BaaS?
It is defined as a cloud hosted solution package with SDKs and APIs for its services which can be used by other applications. To know more read BaaS | Backend as a Service.
What are the BaaS features for an Android app?
The most common features are:
– Data Management 
– User Management 
– Email notifications 
– Social media integration 
– Push notifications. 
– File storage 
– Cloud hosting
What are the best backend providers for an Android app?
The best three providers for an Android application are:
– Back4App
– Parse
– Amplify