The Best Parse Alternatives in 2020

We are living in the age where technology is changing everything. When it comes to mobile technology, then you can see mobile applications available for almost every aspect of our lives. Not only this, with every passing day, more and more applications are reaching our screens. But from these tons of options, applications with latest Features and enhanced user experience are getting popularity and strong user base. 
Most amazingly, with the arrival of BaaS – Backend as a Service solutions, there is no need to spend continuous hours on developing or integrating useful Features into your mobile applications. It is because these BaaS solutions are offering pre-made and highly configurable backend services which are super easier to integrate with your application's frontend. Most of these services are bringing a complete package for developers to provide incredible support to the backend of their applications. While Parse is one of the most known BaaS solutions which is tons of people in this field. But with time as more and more Backend as a Service solutions are arriving in the market, people want to know the best Parse alternative to use. So, to help you here we have brought top 5 parse alternatives that you can consider in 2020 to back your applications in the best possible way. 
The Best alternatives to Parse in 2020 
Here we have a list of the best parse alternatives 2020 along with their Features and Pricing. So that you can make a better a better decision as per your application needs with ease. So, here we go with our top options:
Back4App
Back4app is an amazing open-source application development platform that is meant to offer an easiest and simplest way to develop the backend of their mobile and web applications. This BaaS solution is pretty straightforward which everyone can use with ease to develop sophisticated applications in the best possible way.
Even more, back4app is a flexible and scalable BaaS solution which can allow you to scale the resources for your applications whenever needed. No limitation on the scalability of its services is making this platform an incredible solution to consider for your applications. Furthermore, back4app is also offering excellent customer support service to keep its customers satisfied and stress-free.
Features
User management
Push notifications
GraphQL API
CMS dashboard
Email authentication
GUI Database
Social integration
Hosting service available
Pricing
Free tier available while paid services are starting from $5 per month.
Firebase
Firebase has come with an amazing variety of server-side Features and technology. It is offering a complete toolset which will help developers to embrace a great opportunity to speed-up their application development process. Firebase is a powerful BaaS solution which is being backed up by google and helping developers to create sophisticated and high-tech applications. In the previous years, firebase has been emerged as a power pack BaaS solution because of its immense feature range and performance boosting elements.
Firebase is also offering powerful reporting scale which can help developers to create custom reporting events as per their needs. With the help of firebase BaaS solution, there is no need to spend hours on managing application infrastructure and backend solutions. It is because this platform will offer you built-in solutions which are completely easier to integrate in your application.
Features
User management
A/B testing
App indexing
CMS dashboard
REST API
Push notifications
Hosting service available
Real-time data sync
VR/AR
Pricing
Free version available while pro version is starting from $25 each month.
Backendless
Backendless is another effective Backend as a Service provider which is offering amazing BaaS Features meant to use for everyone. Whether you are just planning to start with a new mobile or web application or want to transit to any other BaaS platform, Backendless is an effective solution for you to consider in every case. It is because Backendless has a complete plan to fulfil each application needs in the best possible way. In the beginning you can get an opportunity to start with a free Backendless account while with the passage of time you can easily scale the resources as per your needs without any limitations. Backendless is offering great plans to grow or get additional functionality and support with ease. You can easily enjoy highly flexible solutions of Backendless to support your application development process in a more effective way.
Features
Push notifications
Geo location
User-authentication
Real-time database
User management
Email marketing
API
Pricing
Pro version starting at $15 per month.
Kinvey
Kinvey is basically an enterprise-centric application development platform which keeps launching new Features to help you in keeping your applications up to date. With this BaaS solution developers are allowed to run their applications on a dedicated or private Cloud. While, Kinvey is meant to enable enterprisers and application developers deliver feature-rich and unique mobile applications. This is one of the most amazing high productivity application development platforms which can offer you a complete toolset to rely on. With Kinvey, developers will be able to create robust and multi-channel applications by utilizing its cloud-based backend services as well as front end SDKs. All and all, this platform can let developers develop applications faster with enhanced user-experience.
Features
Decoupled development approach
Cloud database
User management
User authentication
Push notification
Email verification
Social integrations
Pricing
Free version available while pro version starts from $ 2,500 per year.
AWS Amplify
AWS amplify is an open-source BaaS platform which is being powered by Amazon Web Service (AWS). Developers can get an opportunity to utilize high tech solutions of AWS Amplify to host their applications on their own servers. AWS amplify is offering multiple libraries which can let the developers perform different development functions with ease. Even more, a wider range of pre-built Features which are ready to use can help developers to develop their applications quickly.
Features
Authentication
Offline sync
Datastore
API
AR & VR
Notifications
Hosting service available
Pricing
It offers flexible Pricing plans as per services you are using.
So, there are some of the best alternatives to Parse which you can consider. However, to make a better selection, have a look at the Features required for your application.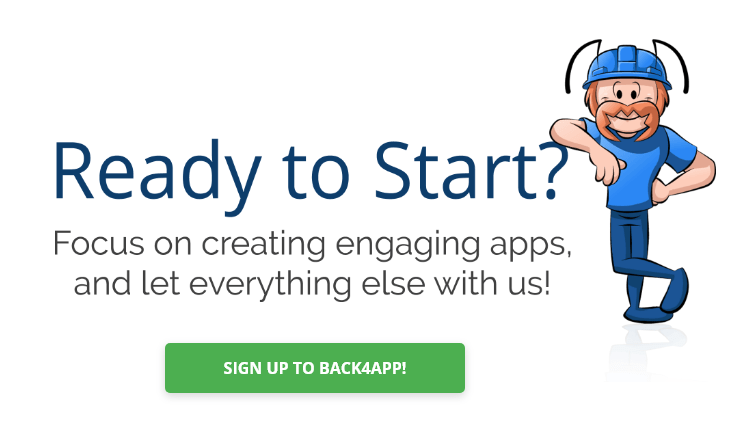 What is Parse?
Parse is one of the most used open-source BaaS – Backend as as Service solutions.
What are the best Parse alternatives in 2020?
– Back4app
– Firebase
– Backendless
– Kinvey
– AWS Amplify